The Dallas Shootings Are An Attack At The Heart Of America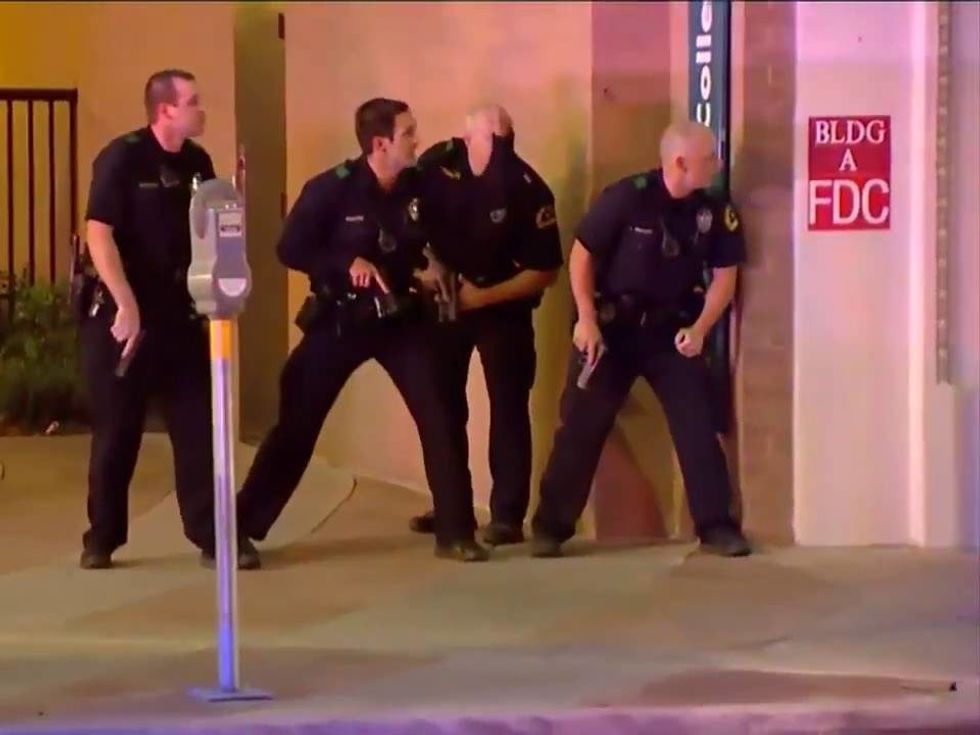 The events in Dallas are devastating to all Americans, to the city of Dallas, and most of all to law enforcement officers targeted for their commitment to public service.
Eleven officers were shot and of those five are now dead. The shootings were a coordinated attack against the police, and they seemed to have been organized to take advantage of the police presence at a ‪#BlackLivesMatter protest that was happening in the downtown area. Early reports indicate that one of the shooters later told police he wanted to kill white police officers, though that he was not associated with any group or movement.
The shooters kept the incident going for hours by creating a stand-off situation with police, delaying by claiming they had placed bombs around downtown Dallas. This ensured local and national TV news (and the Internet) covered it live, giving every political candidate a platform to air their message.
In a political sense, then, what happened in Dallas was an attack on the police, and on the very notion of law and order itself. It was also, crucially, an attack on public political discourse: Protesting our government in public, is a first amendment right, and in Dallas, protestors and the police were co-operating in exercising that right, together, prior to the first shots being fired.
Dallas police were protecting the protesters' constitutional rights, as they do with all protestors. The shooters attacked our political system. For all of our political system's misuse of this word, these attacks were terrorism in the clearest sense.
These attacks were meant to promote violence as a political strategy, undercutting the legitimacy of our whole system in the midst of one of the most divisive election seasons in recent history.
America's founders certainly didn't anticipate the creation of high-powered, large-caliber, widely-available semi-automatic assault rifles like those used in Dallas. But they also did not account for the speed at which 24-hour news and social media would weaponize anger and hatred, in this case in a terrorist attack against Dallas police.
The shooters used media coverage of their actions to broadcast violence as a political strategy, suppress public debate, and inflame tensions on both sides of a heavily divided political discussion about the police. We cannot take part in a violent political debate, physically or ideologically — that would be rewarding the shooters' actions.