Dark Money Pouring Into Texas As Cruz Campaign Falters
@FAWFULFAN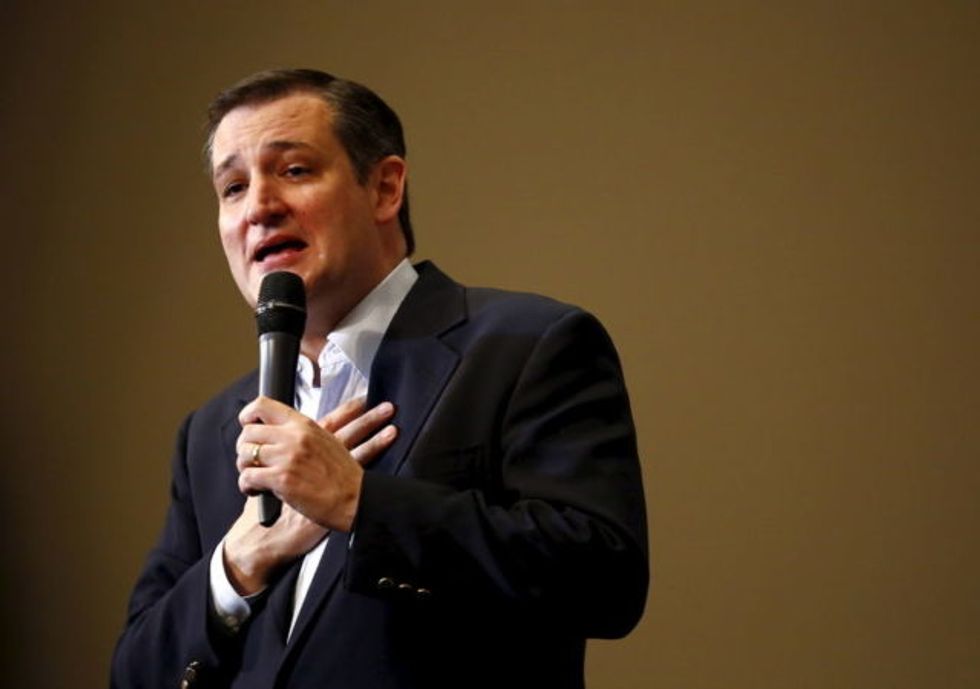 Reprinted with permission from AlterNet.
Republicans no longer view Sen. Ted Cruz (R-TX) as a safe bet to win re-election in November.
As his Democratic challenger, El Paso Congressman Beto O'Rourke, continues to tour the state one county at a time and rake in small-donor contributions to a campaign that he proudly states takes no money from corporate PACs, polls have increasingly shown a tight race; although no poll so far has given O'Rourke the lead, several are within the margin of error, with a new Emerson College poll putting the race with 1 point.
And amid growing worry, at least one dark money group is stepping in to help him, Politico reports:
The Club for Growth, a Washington-based anti-tax group, is drawing up plans for a major TV ad campaign boosting Cruz — the first such intervention by a Republican outside group in this race. The move comes as Democratic Rep. Beto O'Rourke, an online fundraising behemoth who has attracted national support, continues to narrow the gap in polling.

David McIntosh, the Club for Growth's president, said on Tuesday the organization is planning a seven-figure-plus offensive targeting O'Rourke. McIntosh was speaking from Texas, where he is meeting with pro-Cruz donors who could help fund the effort.

"In the last five weeks, it's become clear that the race has tightened," said McIntosh.
The Club for Growth's ad buy would be the first major GOP investment in the Texas race. The group had previously spent over $6 million to support his first run in 2012.
Democrats have not won any statewide race in Texas since 1994 — the longest dry spell of any state. While the Lone Star State has a huge minority population, it also has one of the poorest voter turnout rates in the country, and the voters who do turn up are consistently older, whiter, and more Republican than the state as a whole.
But Cruz, one of the most partisan and most polarizing figures in the Senate, finds himself uniquely vulnerable. In addition to tepid approval ratings, he has not run a sharply focused campaign. He falsely claimed O'Rourke wants to legalize heroin, mocked him for using his childhood nickname, and complained about his viral video defending NFL players' right to protest for black civil rights. Cruz's campaign spokeswoman at one point referred to O'Rourke as a "Triple Meat Whataburger Liberal," a bizarre and cryptic reference to a menu item at a popular Texas fast food chain. If polls are an indication, none of this seems to be budging the race in his favor.
It is little wonder that some Republicans fear it may be necessary to pull out the big guns to fight for Texas.
Matthew Chapman is a video game designer, science fiction author, and political reporter from Austin, TX. Follow him on Twitter @fawfulfan.