Some Data Deleted From Missing Malaysian Pilot's Flight Simulator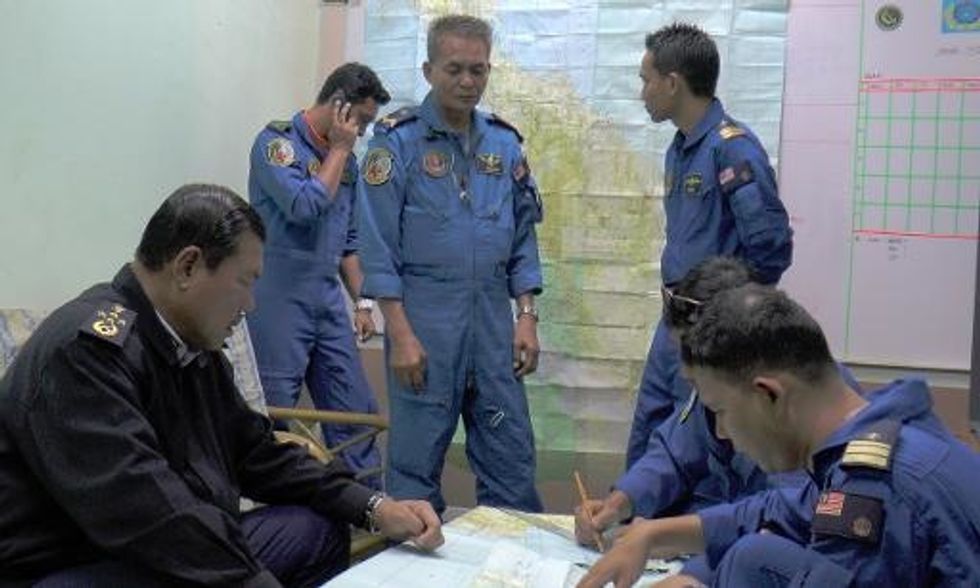 By Don Lee, Tribune Washington Bureau
KUALA LUMPUR, Malaysia—Investigators have found that some data were deleted from the flight simulator taken from the home of the pilot of the missing Malaysia Airlines plane, adding to the mystery surrounding the disappearance of the Boeing 777.
Malaysian officials said Wednesday that experts were working to recover the deleted data log in the homemade simulator that was fashioned by Capt. Zaharie Ahmad Shah.
Authorities did not describe the significance of deleting the data, and experts said it may not reflect anything unusual. Malaysia Police Chief Khalid Abu said they were erased Feb. 3.
"Forensic experts are on to retrieve the data," Hishammuddin Hussein, Malaysia's acting transport minister, told reporters at a news briefing.
Hishammuddin said reports that the missing Boeing 777-200 aircraft had been sighted in the Maldives, nearly 2,000 miles west of its takeoff point and far from its intended course, were found not to be true.
The March 8 flight, bound for Beijing from Kuala Lumpur, was carrying 239 passengers and crew. Authorities are looking into the possibility of hijacking and sabotage, among other things, believing that the flight was deliberately turned west back across Malaysia to the Strait of Malacca.
Hishammuddin said Wednesday that background checks have been received for all foreigners on board except from Russia and Ukraine.
The majority of the passengers on Flight 370 were Chinese, and Hishammuddin said Malaysia was assembling a high-level team to send to Beijing to provide updates to their families.
Since the flight disappeared 11 days ago, grieving families and relatives in China have voiced anguish and anger at what many see as an incompetent handling of the crisis and lack of timely and accurate information. Emotions boiled over Wednesday at an airport hotel in Kuala Lumpur where news media from around the world have set up and are getting briefed from government officials.
In late afternoon, screams and shrieks rang in the hallway of the hotel ballroom as a Chinese woman said to be a relative of a passenger was demanding to know the truth. Witnesses said security officers dragged the woman, tears running down her face, into a room as reporters and camera crew ran toward her and jammed outside the door.
Moments later at the media briefing down the hall, as Malaysian officials answered reporters' questions, two Chinese women were escorted out of the hotel amid a virtual stampede of news media chasing after them and pushing through security officers, some of them shouting, "Go, go!"
Asked during the news conference whether it was time for Malaysian officials to apologize to the passengers' families, Hishammuddin responded: "The time is still to look for the aircraft."
Later, he added: "I clearly understand what they're going through. Emotions are high. … It is heart-wrenching even for me."
AFP Photo/Malaysian Maritime Enforcement