David Koch Jumps Into New York City Mayoral Race With Big Donation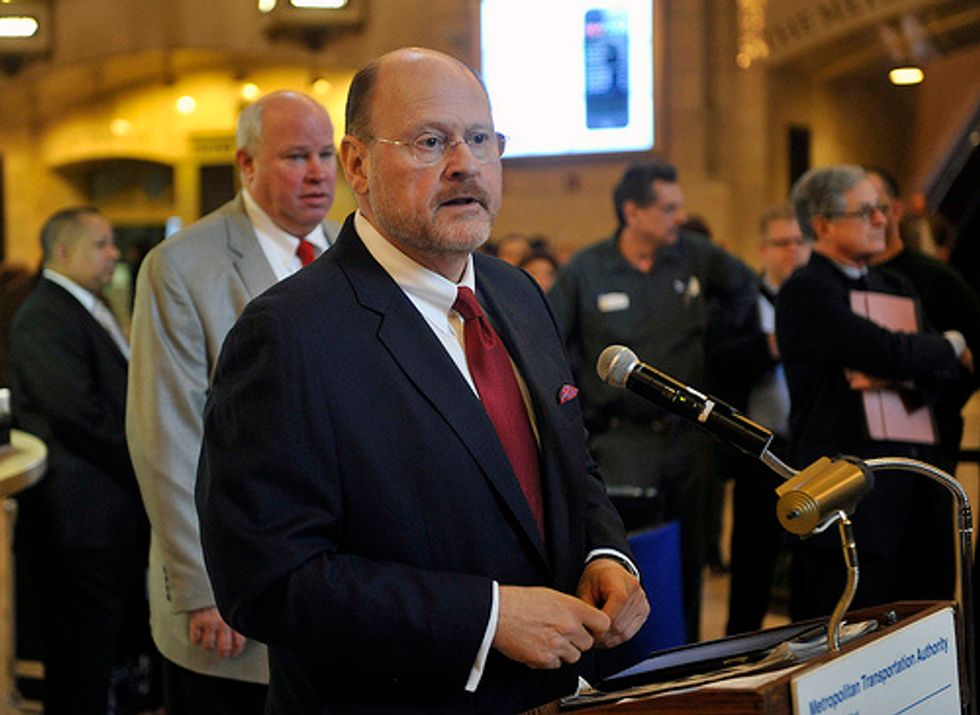 Billionaire businessman and philanthropist David Koch is wading into the New York City mayoral election, making a hefty donation to a political action committee supporting Republican Joe Lhota.
Koch, who is tied with his older brother Charles as the sixth-richest man in the world with an estimated net worth of $34 billion, reportedly donated $145,050 to "New Yorkers for Proven Leadership," a new pro-Lhota PAC. Koch's wife Julia reportedly made an identical donation.
The PAC is wasting no time in spending the new cash. On Wednesday, it released two new ads promoting Lhota's ties to former mayor Rudy Giuliani, under whom Lhota served as deputy mayor, and emphasizing Lhota's "strong conservative leadership."
Koch, of course, is no stranger to political giving. Koch founded the "dark money" group Americans for Prosperity in 2004, and used it — along with other 501(c)(4)'s — as a vehicle to spend millions of dollars in a failed effort to defeat President Barack Obama in the 2012 election. Ultimately, Koch received almost no return on his massive investment.
There is reason to believe that he will be frustrated again in 2013. Although polls suggest that Lhota is the strong frontrunner to defeat billionaire John Catsimatidis in the Republican primary, it would take a shocking upset for the former Metropolitan Transit Authority chief to defeat his Democratic opponent in a general election in heavily Democratic New York City.
Photo: MTAPhotos via Flickr.com