Deeply Involved In Coup Plot, Gingrich Is Called By House Select Panel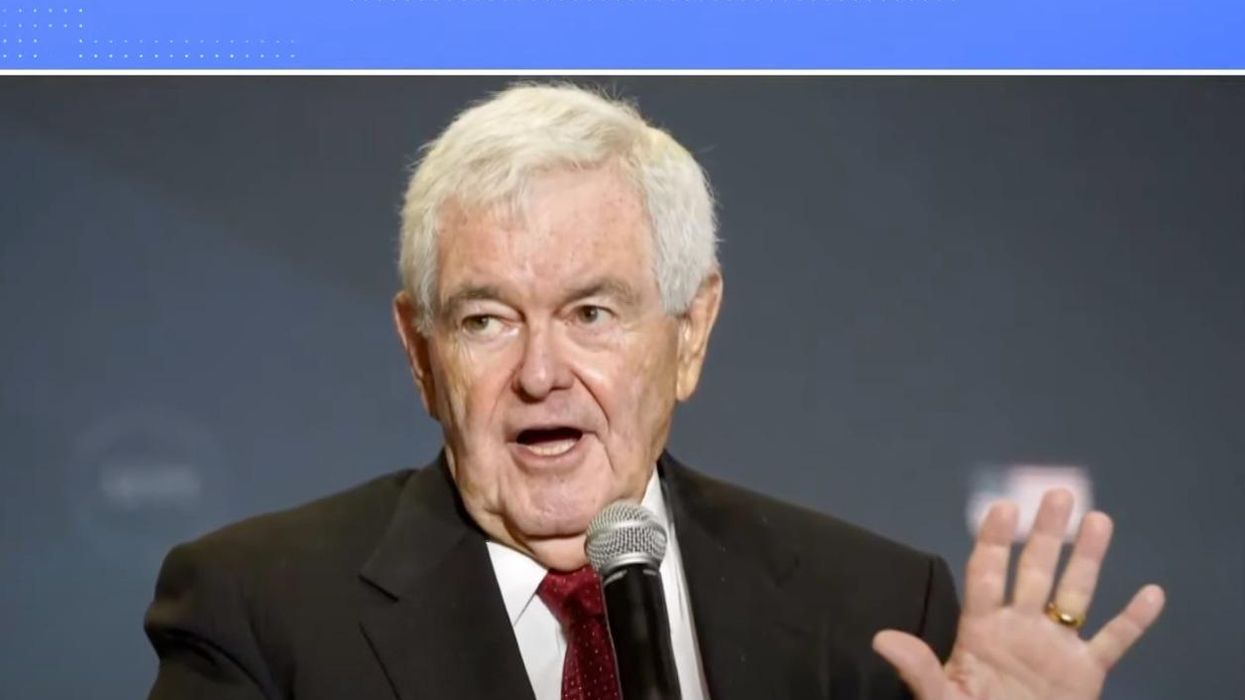 Youtube Screenshot
The House Select Committee investigating the January 6 insurrection sent a letter late last week to Fox contributor and former Speaker of the House Newt Gingrich seeking his testimony. The committee says he advised former President Donald Trump's effort to subvert the 2020 election. Gingrich also frequently pushed conspiracy theories about what he described as a "stolen election" during his media appearances, according to a Media Matters review.
Gingrich's role, the committee wrote, included providing Trump's senior advisers Jared Kushner and Jason Miller with "detailed input into television advertisements that repeated and relied upon false claims of fraud." Those ads ran in the days leading up to December 14, 2020, the day the Electoral College convened. In a December 8, 2020, email obtained by the committee, Gingrich wrote:
The goal is to arouse the country's anger through new verifiable information the American people have never seen before[.] . . . If we inform the American people in a way they find convincing and it arouses their anger[,] they will then bring pressure on legislators and governors.
The letter further stated: "Information we have obtained also suggests you were involved in the fake elector scheme," a Trumpist plot to create a dueling slate of electors pledged to the defeated president in states won by Joe Biden.
Gingrich similarly used his media appearances to "arouse the country's anger" with false claims of voter fraud and to try to encourage Trump supporters to "bring pressure on legislators and governors."
"I would say to every person in Georgia who favors Donald J. Trump: Go to the governor's mansion, physically. Go to the Capitol, physically," Gingrich said during a November 18, 2020, interview on Fox host Sean Hannity's nationally syndicated radio show. "Communicate that you're prepared to stand up for America and you're prepared to stand up for an honest election and that you are sick of politicians selling you out."
On January 5, 2021 — less than 24 hours before a violent mob breached the U.S. Capitol in an attempt to overturn the election — Gingrich told Hannity's radio audience that "Biden may at some place get sworn in. But I think for 40 or 45% of the American people, he will never be seen as a legitimate president, because the very process that put him there is so totally corrupted."
He added, "I think this is the most dangerous assault on the very nature of America, certainly in our lifetime, and maybe since the previous Civil War."
Gingrich joined Fox as a contributor in 1999 and is known for his demagogic commentary. In recent weeks, he has warned that "a cult of anti-white racism" is attempting to "impose itself on the country" and alleged that the FBI, which "could actually be called the American Stasi," had "declared war on the American people" by executing a judge-approved search warrant at Trump's Mar-a-Lago resort. A close Trump ally, he was considered for the vice president slot in 2016, and the pair were reportedly working together to craft a GOP platform for the 2022 midterm elections.
Gingrich made at least 24 appearances on Fox weekday programming between Election Day 2020 and January 6, 2021, according to Media Matters' internal database. Fox personalities constantly alleged during that period that the election had been rigged, often promoting conspiracy theories that have led to multiple lawsuits against the network.
The former speaker repeatedly argued that Democrats had used systemic voter fraud to steal several states from Trump.
Since the January 6 insurrection, Gingrich has continued to use his Fox platform to allege that elections Republicans lose are implicitly the result of fraud; that the 2020 election in particular was stolen; and that the goal of Democratic voting reform measures is to "steal elections on a grand scale."
Reprinted with permission from Media Matters.