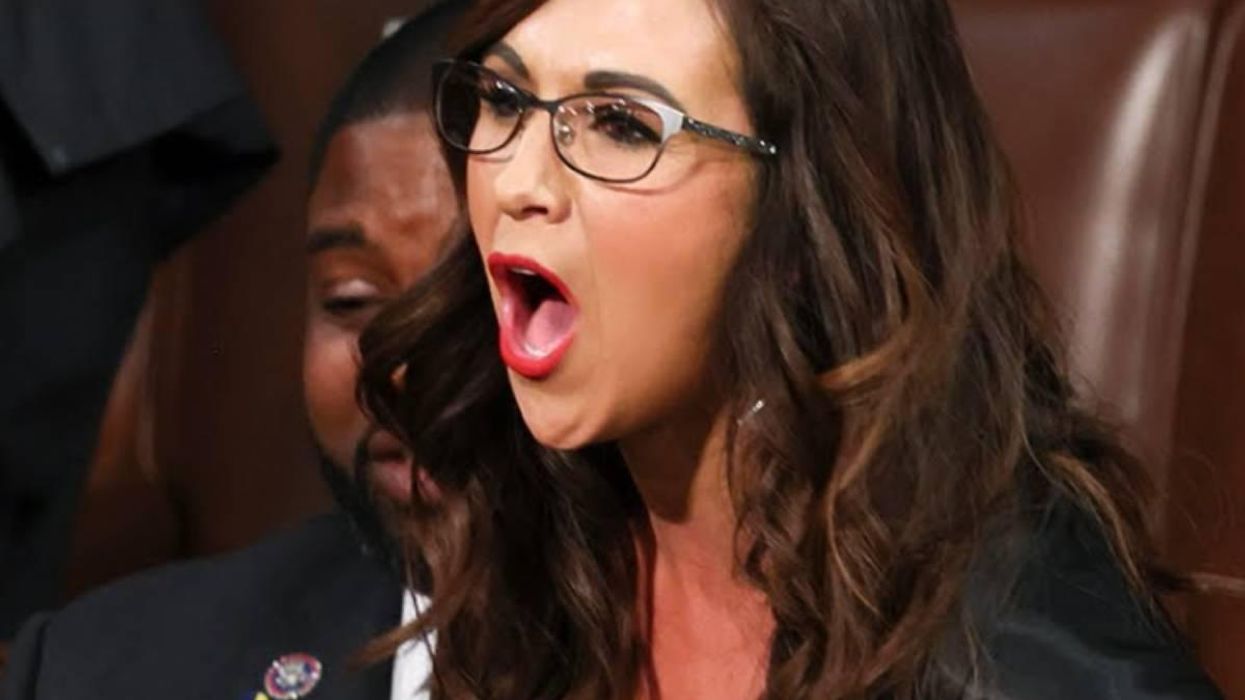 Impeaching Joe Biden doesn't rank high on the list of political priorities for most Americans — who are far more concerned with economic security, gun violence and crime, health-care costs and whether Republicans and Democrats can work together to address those issues.
While the president's approval ratings languish, most Americans display little interest in the tortuous House investigations targeting him and his son Hunter Biden. A recent Morning Consult poll found that only 30 percent of voters, including less than a quarter of independents, see any urgency in launching a Biden impeachment inquiry.
Yet under intense pressure from their party's loudest voices, including former President Donald Trump, House Republicans may soon embark on the first stage of that process. House Speaker Kevin McCarthy privately told GOP leadership and some members last week that he is "moving closer" to an impeachment inquiry. When he realized that he had encouraged his party's most extreme faction in its mania, he stepped back. "Impeachment inquiry is not impeachment," he assured reporters.
Dim as he is, McCarthy nevertheless should realize that an "inquiry" without an actual impeachment will amount to a public exoneration of Biden. He already may have noticed what his more fanatical members like Rep. Lauren Boebert (R-CO) have not: a distinct absence of proof that Biden has committed "high crimes and misdemeanors" that warrant his removal from office.
The most damning piece of evidence uncovered so far by Rep. James Comer, the House Oversight Committee chairman, is a scrap of an interview with an FBI informant who claimed to have heard a Ukrainian businessman say he had paid off Biden during the Obama administration. Unfortunately for Comer, that very same individual had already denied, on tape, that he ever had any contact with Biden.
As Philip Bump noted in The Washington Post, that episode exemplifies the feeble case cobbled together so far by Comer, who has confessed forthrightly that his purpose is political, not forensic. He doesn't care whether he has enough facts to make a persuasive argument for Biden's guilt. The smear is good enough for the chairman and is indeed good enough for many or even most Republicans.
Is such flimsy and contradictory material enough to sustain an impeachment inquiry, however, let alone a vote to oust the president? For those Republicans who still insist that Biden was not duly elected, perhaps it is. For anyone with a functioning brain, including many elected Republicans, it may not be. Before McCarthy starts down the path toward impeachment, he ought to listen to the Republicans who are waving him off. They include Sen. Rand Paul (R-KY), who publicly warns that impeachment is "a trap," and Rep. Ken Buck (R-CO), a Freedom Caucus member who mocks "impeachment theater" as a distraction and delusion.
For Buck, Paul and other Republican skeptics, it is unpleasant to recall what happened the last time a leader of their party impeached a Democratic president without respect to public opinion. Driven by an intense hatred for President Bill Clinton (and First Lady Hillary Clinton) among their base, and by the proliferation of far-fetched accusations and conspiracy theories in right-wing media, then-Speaker Newt Gingrich committed an historic blunder.
The ugly spectacle produced by the Republicans dragged them down and elevated Clinton. Despite the president's admitted misbehavior with a former intern — and his perjured testimony to shield that private affair — the American people saw him as a victim of partisan hypocrites and Pharisees. When the dust cleared, Clinton was riding high, the Republicans had unceremoniously booted Gingrich and the Democrats had gained seats in a midterm that should have seen them lose.
None of those rather basic considerations discourage the most zealous figures on the right, who demand Biden's impeachment as vengeance for the two Trump impeachments. It's an obsession that leaves voters cold and alienated. Before the impeachment caucus gets too excited, they ought to ask why that threat makes so many Democrats smirk.
To find out more about Joe Conason and read features by other Creators Syndicate writers and cartoonists, visit the Creators Syndicate website at www.creators.com.