Democratic Candidates Release New Ads Championing Minorities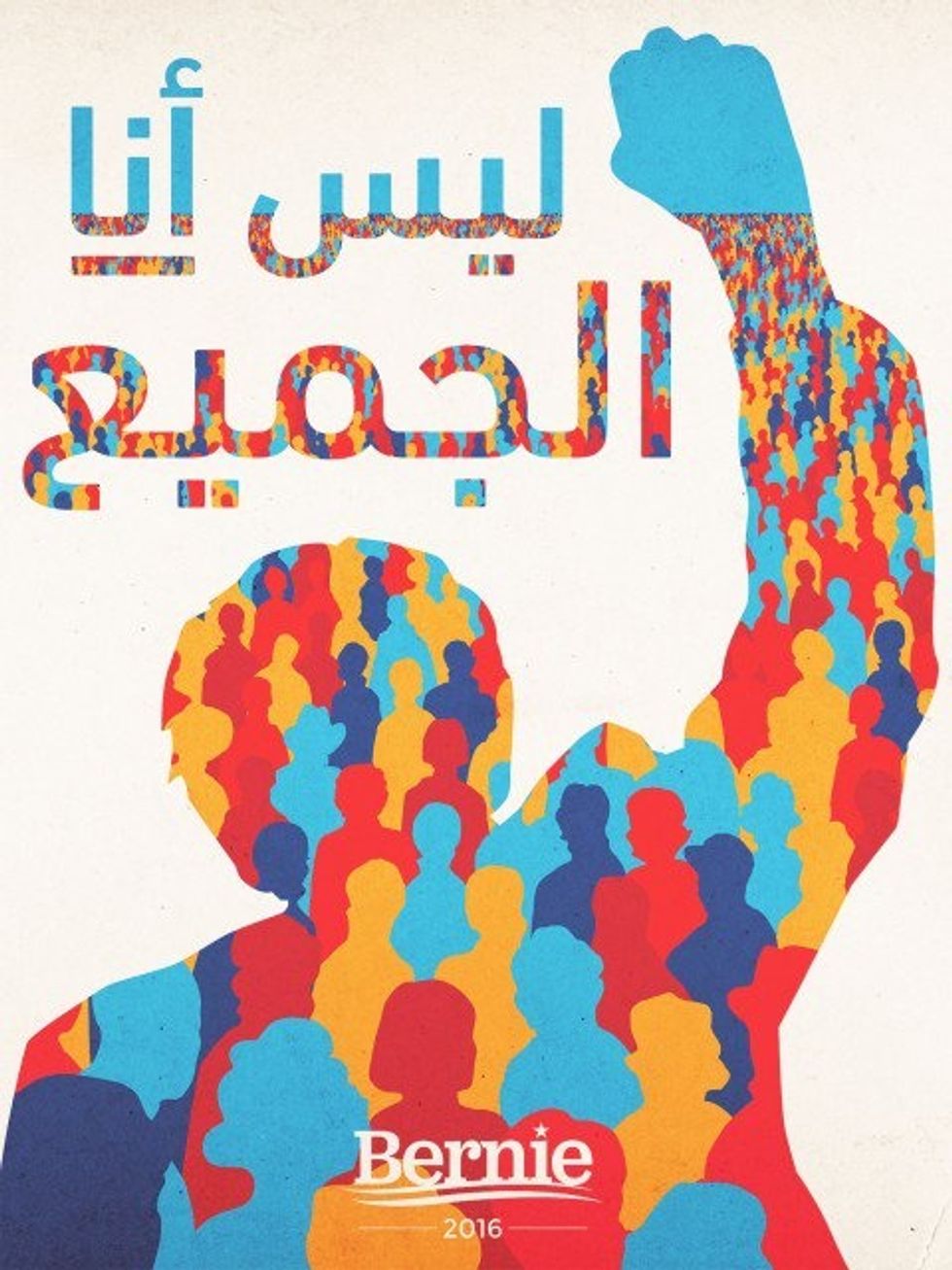 As the path to the Democratic convention rolls through South Carolina, both the Hillary Clinton and Bernie Sanders campaigns have released new ads.
On Friday afternoon, the Sanders campaign released a set of 15 multilingual, and brightly colored posters highlighting the importance of grassroots support in his campaign. The posters consist of an outline of Sanders with his first raised in the air against a white background. His shape is filled in with a crowd of blue, purple, yellow, and red silhouettes.
The message is simple: "Not Me, Us." The same message is repeated in Arabic, French, Dutch, German, Italian, Portuguese, Russian, Polish, Hebrew, Vietnamese, Mandarin, Korean, Tagalog, and Spanish, and is reminiscent — as is much of the Sanders campaign — of rhetoric promoting the labor movement during the first half of the 20th century.
Clinton's campaign, meanwhile, released a video focused on the lead poisoning of Flint, Michigan's water supply. Narrated by Morgan Freeman — the voice of God himself — the ad highlights Clinton's commitment to confronting racism against black Americans and her response to the Flint scandal. The ad starts off with Freeman and Clinton reading off the names of Trayvon Martin, Sandra Bland and other black Americans unjustly killed in the last couple years and ends with a commitment to stand with the black community.
In Flint, which is predominantly black, the water crisis has been blamed on systematic, race-based neglect. Famed documentary filmmaker Michael Moore, perhaps Flint's most famous native son, compared it to a crime scene when he visited the city, as revelations blew up onto the national scene: "I am standing in the middle of a crime scene," Moore said to Michigan Live. "Ten people have been killed… because of a decision to save money."
In South Carolina, Clinton has polled 20 point margins over Sanders. With the support of nearly every national black elected official including, recently, prominent South Carolina Congressman Jim Clyburn, the Clinton camp's "firewall" of black and Latino support should make for a comfortable two weeks, first in South Carolina, and then in the mostly Clinton-friendly Super Tuesday states, on March 1.