Democrats Balance California's Budget And Increase Education Spending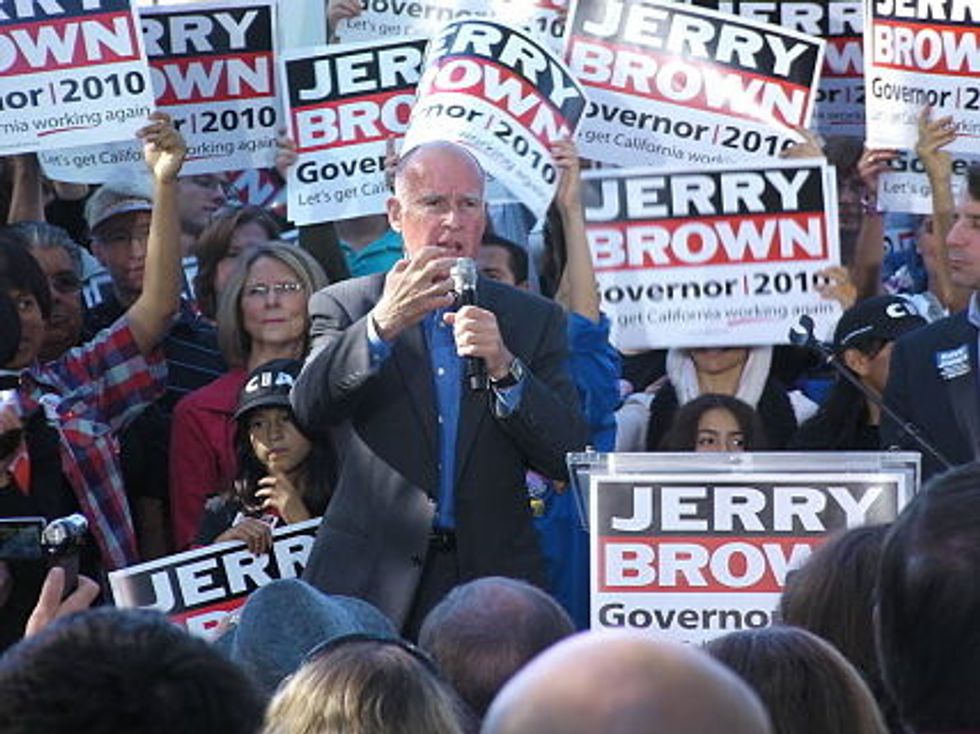 How did California go from a projected $26 billion budget deficit to projected surpluses?
For years the state's politics conspired to create obstacles to compromise.
As Governor Gray Davis attempted to deal with the sudden budget problems brought on by the dot com bust in the early 2000s, his political opponents — financed by now-congressman Darrell Issa (R-CA) — launched  a recall drive that eventually led to the election of Arnold Schwarzenegger. The Governator had to contend with the same obstacles Davis faced, including needing a 2/3 majority vote in the state legislature to approve any tax increase and decades of ballot propositions that mandated spending and limited property taxes.
So what changed since Jerry Brown was elected in 2010?
In his second stint as governor of the Golden State after serving in the 1970s, Brown was able to push through painful cuts that forced Californians to take the budget seriously. But what helped him most was the state's demographics and shift toward the Democratic Party.
California hasn't voted for a Republican presidential candidate since 1988. And since Proposition 187 promoted by Republican governor Pete Wilson went after undocumented immigrants in 1994, the swelling Mexican-American community in the state has turned against the GOP. In 2012, after Mitt Romney's comments about self-deportation reminded many Californians of Prop 187, the state went for President Obama by a margin of about 10 percent and elected a supermajority of Democrats to the state legislature.
Also on the ballot in November were ballot propositions designed to secure more revenue. One temporarily increased income taxes on high earners while temporarily increasing the state sales tax for all Californians to fund education. Another closed a loophole that large businesses had been enjoying, to help fund green energy.
Voters said yes to higher taxes.
Just a few months later, Brown announced that for the first time in about a decade, a governor of California was presenting a balanced budget. While Brown is calling for increased spending on education, especially in disadvantaged areas, most of the cuts of the last few years will continue.
"We have to live within the means we have, otherwise we get to that situation where we get red ink and then go back to cuts," Brown said. "So I want to avoid the boom and the bust, the borrow and the spend, where we make the promise and then we take it back."
Brown is also expanding Medi-Cal, California's Medicaid program, to cover 1.1 million more low-income residents as a part of Obamacare. The state is also spending more to end furloughs for state workers and to train welfare recipients.
Brown's California shows that Democrats can deliver a fiscally conservative budget that stresses progressive priorities, while asking those who can afford it to contribute a little more.
"For the next four years we are talking about a balanced budget," the governor said. "We are talking about living within our means. This is new. This is a breakthrough."
 Photo credit: Mark James Miller