Democrats Urge Zika Funding Vote, Republicans Unmoved
@reuters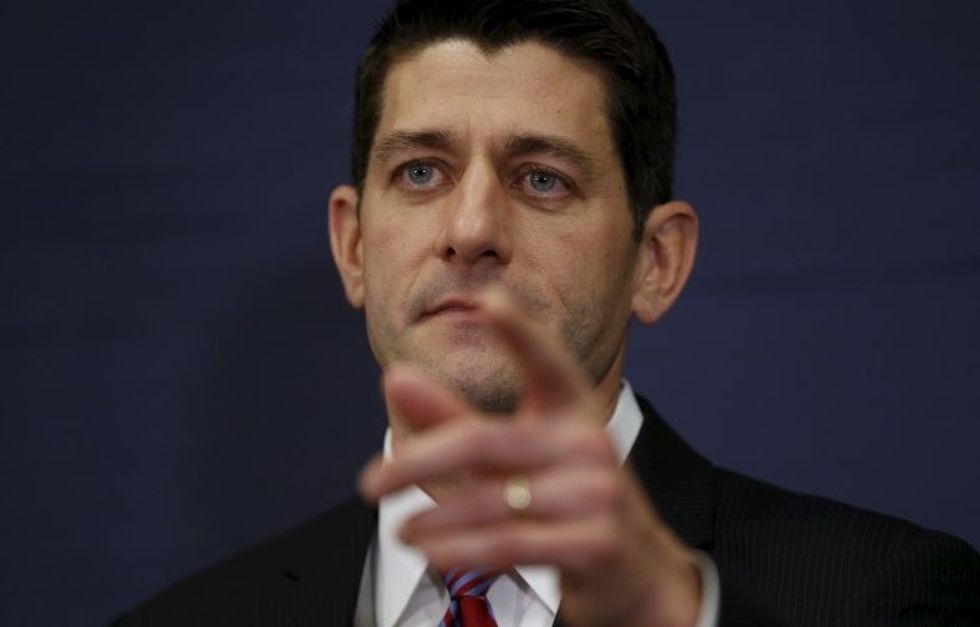 WASHINGTON (Reuters) – Forty-one Democratic U.S. senators on Thursday urged Republican congressional leaders to summon lawmakers back from their summer recess to vote on emergency funding to combat the Zika virus, but Republicans blamed Democrats for the inaction in Congress.
House of Representatives Speaker Paul Ryan accused Democrats of obstructing the funding and said President Barack Obama's administration has failed to spend existing funds to prevent the spread of the mosquito-borne virus.
The latest finger-pointing in Congress indicated there was little chance lawmakers would cut short their seven-week summer break to vote on Zika funding.
Concern over the threat from Zika, which can cause a birth defect called microcephaly marked by small head size that can lead to severe developmental problems in babies, has risen since Florida authorities last week detected the first signs of local transmission in the continental United States.
Zika funding remains stalled six months after Obama asked the Republican-led Congress to approve $1.9 billion in emergency funds.
Forty-one Democrats in the 100-seat Senate responded with a letter urging Ryan and Senate Majority Leader Mitch McConnell to bring Congress back into session to consider funding legislation.
"It is simply unacceptable that efforts to counter the spread of Zika and develop a vaccine are being held hostage by Republican partisanship," the Democrats wrote.
A $1.1 billion compromise failed after House of Representatives Republicans attached language that would place restrictions on abortion and defund part of Obama's signature 2010 healthcare law.
Senate Democrats, who blocked the measure twice before Congress left Washington last month, want Republicans to agree on a new funding measure that drops those provisions, a step Republicans reject.
"We need the White House and Senate Democrats to drop politics and put the public's health first. We hope for a change of heart, and soon," Ryan wrote in an opinion piece in the USA Today newspaper.
McConnell spokesman Don Stewart invited Democrats to allow the current bill to pass by unanimous consent at a perfunctory session on Friday.
The Obama administration has been siphoning money dedicated to other health issues to provide stopgap funding for Zika efforts but said on Wednesday that most will be gone in the coming weeks.
(Reporting by David Morgan; Editing by Will Dunham)
U.S. House Speaker Paul Ryan (R-WI) holds a news conference after a Republican House caucus meeting at the U.S. Capitol in Washington January 6, 2016.  REUTERS/Jonathan Ernst