'Des Moines Register' Endorses Rubio And Clinton In U.S. Presidential Race
@reuters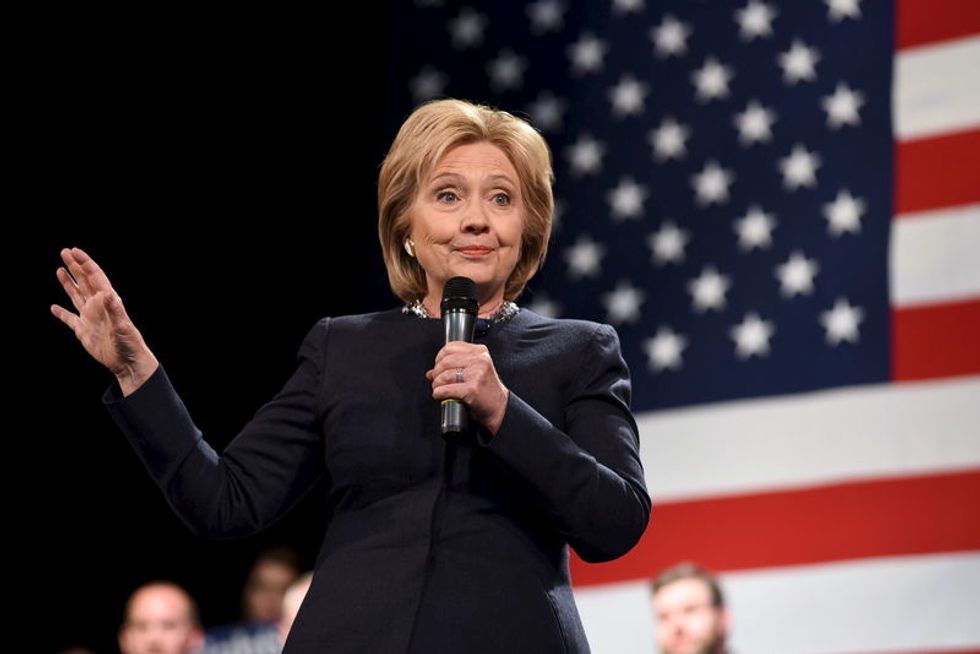 By Jonathan Allen and Dustin Volz
NEW YORK/WASHINGTON (Reuters) – The Des Moines Register, the largest newspaper in the state that will cast the first votes for U.S. presidential nominees in nine days, gave its coveted endorsement on Saturday to Republican Marco Rubio and Democrat Hillary Clinton, it announced on Saturday.   
The newspaper's board said it was impressed by Clinton's "knowledge and experience" and that it had picked Rubio because the Florida senator represented the Republican party's "best hope" in the November 2016 presidential race.
While the endorsements from the newspaper have the potential to boost a candidate, they often do not predict success in Iowa's distinctive, time-consuming caucus system of picking nominees, which involves voters meeting in public places to discuss their preferences.
Since beginning the practice in 1988, only three of the nine candidates the newspaper has endorsed have left the state with the most votes.
"It's certainly not a prediction," Amalie Nash, the paper's executive editor, said in an interview before the announcement. "We normally we do talk about viability, but it's certainly not a major factor." 
Nash and the board's five other members had all the leading Democratic and Republican candidates in for interviews except for the current Republican front-runners, Senator Ted Cruz and the businessman Donald Trump, who declined their invitations, the paper said.
The board put emphasis on whether the candidates had the potential to heal the partisan divide that has become a hallmark of Washington politics and their plans for defusing the threat to Americans from the militant Islamist group Islamic State, Nash said.
Rubio, the paper said, held the "potential to chart a new direction for the party, and perhaps the nation, with his message of restoring the American dream."
Noting the presidency is "not an entry-level position," the Register praised Clinton as an "outstanding candidate" deserving of the Democratic nomination.
"No other candidate can match the depth or breadth of her knowledge and experience," it said.
The Register previously endorsed Clinton during her 2008 presidential run, saying she was distinguished by her "readiness to lead." Barack Obama ultimately won the Iowa caucus and Clinton finished third behind John Edwards. 
The paper endorsed Senator John McCain on the Republican side that year. He came in fourth in Iowa but went on to become the party's nominee before losing the general election to Obama. 
An endorsement for Trump had seemed unlikely after the paper published a withering editorial last July calling on him to end his "bloviating side show" and drop out of the election.
Winners of the Iowa caucuses, due to be held on Feb. 1 this year, do not always go on to become their party's standard bearer in the November general election.
"Iowa's role isn't to pick the eventual nominee," Nash, the Register's executive editor, said. "It's to winnow the field."
(Reporting by Jonathan Allen and Dustin Volz; Editing by Sandra Maler)
Photo: U.S. Democratic presidential candidate Hillary Clinton speaks at the Rochester Opera House campaign town hall meeting in Rochester, New Hampshire January 22, 2016. REUTERS/Faith Ninivaggi