When A Republican Governor Suddenly And Desperately Needs Federal Aid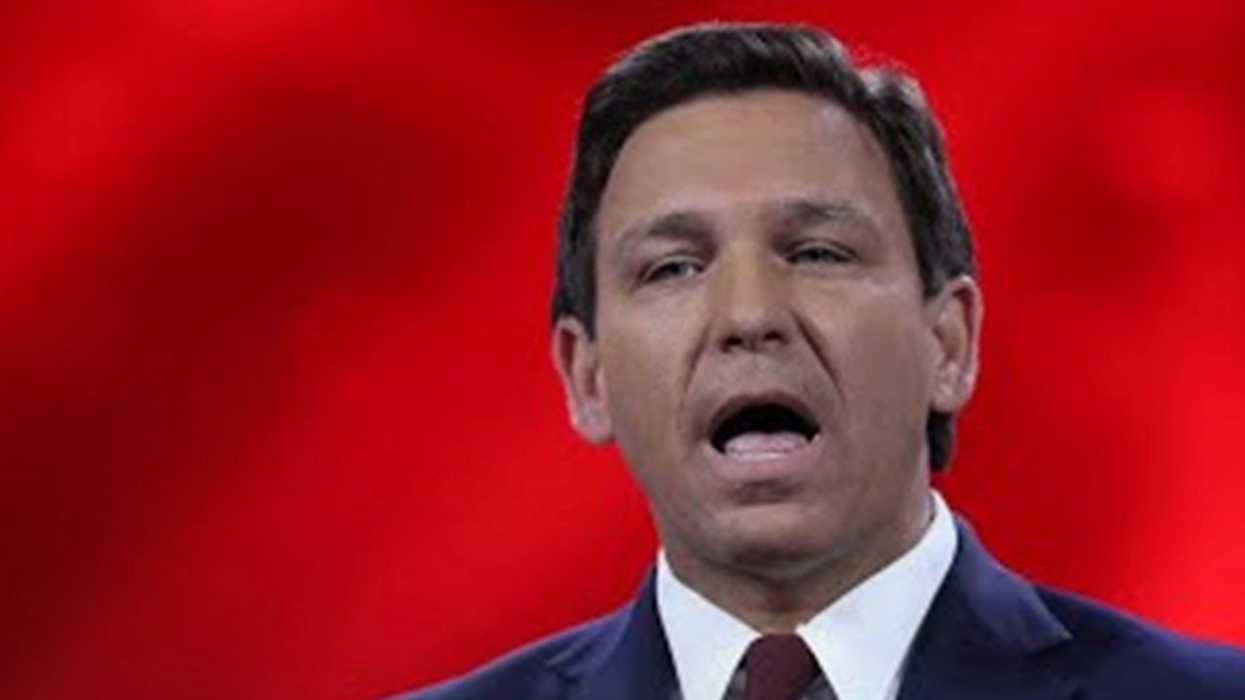 On his very first day in Congress -- long before he began to preen as a potential presidential candidate – Ron DeSantis proved that he was unfit to hold the highest office in the land. The date was January 4, 2013, and he cast his maiden vote on the House floor against $9.7 billion in federal flood insurance aid for victims of Hurricane Sandy, which had devastated New York and New Jersey.
Now, nearly a decade later, that vote strikes a stunning chord of hypocrisy and cruelty, when he is pleading for far larger sums from Washington to rebuild the communities destroyed by Hurricane Ian in his home state. With his characteristic arrogance, DeSantis abruptly dismisses any questions about his self-interested reversal as "politics" and "pettiness."
Back when he voted "no" on Sandy aid to the northern states, DeSantis pretended to be a fiscal conservative. He claimed to sympathize with the victims of that storm but wasn't inclined to send them any help beyond the usual Republican thoughts and prayers. According to him, increasing the flood insurance program's debt at that time "with no plan to offset the spending with cuts elsewhere is not fiscally responsible."
That finger-wagging and penny-pinching is entirely absent from the letter DeSantis sent a few days ago to President Joe Biden. Instead, he urged the administration to provide "100 percent reimbursement" for the hurricane damage suffered in southwest Florida. Nowhere did his letter suggest – and in none of his media appearances has the governor ever said – that the White House should first identify "budget offsets." (In fact, DeSantis had earlier abandoned all that sanctimonious noisemaking when he voted in October 2017 for a $36.5 billion relief bill after a trio of catastrophic storms struck Florida. That bill contained no offsets either. The following year, DeSantis ran for governor.)
Republican demands for fiscal probity, as a rule, apply only to blue states, which actually pay for the disaster aid that is shared all over the country and flows uninterrupted to red states that send far less to the Treasury than they receive. But Biden, a decent man who believes with his whole heart in patriotic goodwill, would never mention how DeSantis tried to deprive their fellow Americans of the assistance they so desperately needed. Nor would he ever ask why DeSantis has done nothing as governor to increase the rate of flood insurance among Florida's coastal homeowners, while he has so much free time to spend to persecute gays and immigrants, censor opponents, and concoct fairy tales about American history.
Instead, Biden assured the Florida governor – the same strutting bully who just a few days ago threatened to ship Venezuelan asylum seekers to the president's Delaware residence – that the United States stands ready to fulfill the meaning of its name. DeSantis, for his part, spent weeks on his political stunt of transporting a few dozen migrants to Martha's Vineyard—valuable time he wasted on demagoguery at Florida taxpayer expense instead of devoting himself to preparing for the emergency of the hurricane.
As governor, DeSantis is brimming with sound bites and devoid of solutions. But then we've seen the same depressing performance on many occasions from his fellow Republicans.
Sen. Ted Cruz, the junior Republican from Texas so widely disliked on both sides of the aisle, notoriously lied about the 2017 disaster relief bill, which he falsely depicted as "pork." Last year, Sen. Rand Paul, the junior Republican from Kentucky, pulled the same stunt when he demanded tornado relief after years of voting down aid to other states.
Biden and the Democrats have consistently supported aid to blue and red state alike wherever needed—and now to Florida in the wake of Hurricane Ian. On September 30, only 10 Republicans in the House voted for the budget bill that contained disaster relief. In the Senate, 11 Republicans voted against it. And what did Ron DeSantis say about his fellow Republicans who were simply imitating how he behaved in voting against aid for Hurricane Sandy? He is silent in the face of his party's indifference to his state's plight. He's far too ambitious to comment. He has to rely on the good faith of President Biden and Congressional Democrats. Will DeSantis soon return to airlifting migrants to those places that have provided the money to save his state?
It's deeply irritating when "conservatives" manufactures excuses to oppose assistance to states other than their own -- and it's tempting to tell them to bugger off when they beg for it, as DeSantis is doing now. That's when we have to remember that the only thing worse than listening to them is becoming like them.