Desperate And Empty GOP Still Beating Up Hillary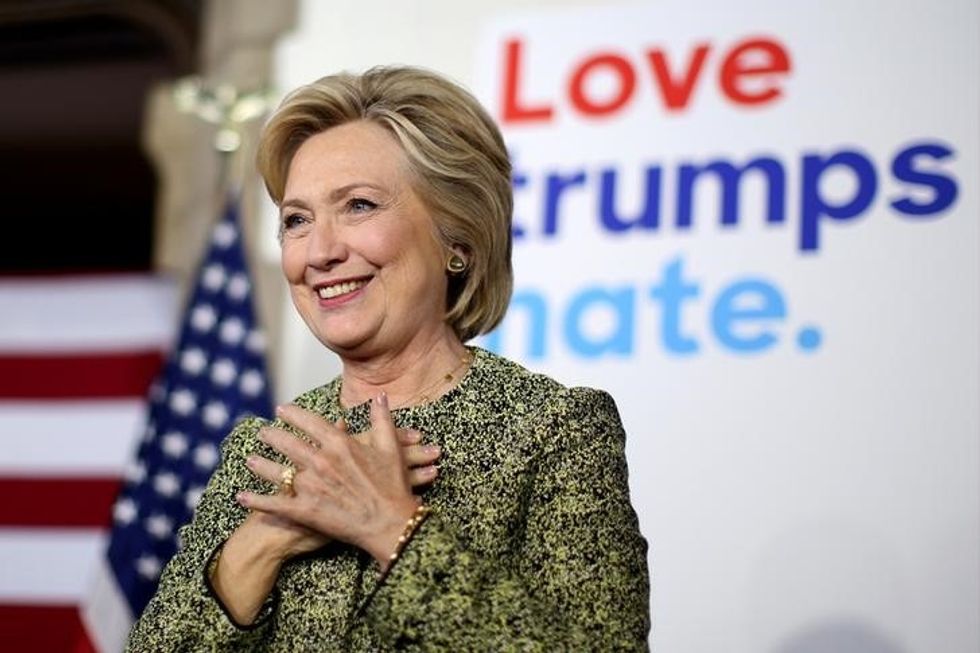 Reprinted with permission from Shareblue.com
Trump continues to drag Republicans down ahead of the midterms. Now the party has apparently decided that attacking Hillary Clinton is the way to eke out victories.
According to a new report from the Associated Press, Republicans are betting heavily on Clinton to deliver them from the looming blue wave.
"I promise you that you'll continue to see it — Hillary Clinton starring in our paid media," a spokesman for one GOP super PAC told the AP. And Republican National Committee spokesman Rick Gorka said, "We're going to make them own her."
But former Clinton campaign spokesperson Jesse Ferguson pointed out the pathetic truth behind the scheme. It's a desperate reminder that the GOP has no accomplishments to tout.
"Their obsession with her is evidence that they have nothing to run on, and they're scared of running with the president," Ferguson told the AP. "It reminds me of the guy at the office who goes to the water cooler, and all he does is boast about his high school football championships."
It's also a sad echo of Trump and his administration's continued obsession with Clinton, who received 3 million more votes than Trump. Clinton, of course, isn't on any ballot this November.
Further, the party already tried attacking Clinton ahead of an election, and it was a miserable failure.
Republicans suffered a humiliating loss in the special election in Pennsylvania's 18th Congressional District in March, where Rick Saccone lost to Democrat Conor Lamb in a district Trump carried by 20 points in 2016. Pamphlets circulated earlier in the year implored voters to "STOP HILLARY. STOP PELOSI. STOP LAMB."
But the attacks couldn't save the GOP. The party also had to abandon their one legislative "accomplishment," pulling ads touting their tax scam.
Republicans also ditched the tax cuts during the Virginia gubernatorial election in favor of racism and immigrant-bashing. It brought them similarly disastrous results.
No matter how badly Republicans wish they had Hillary Clinton to attack this fall, they are stuck with Trump. But Americans likely won't be stuck with them for much longer.