Despite Huge Victories, Republicans Face Some Obstacles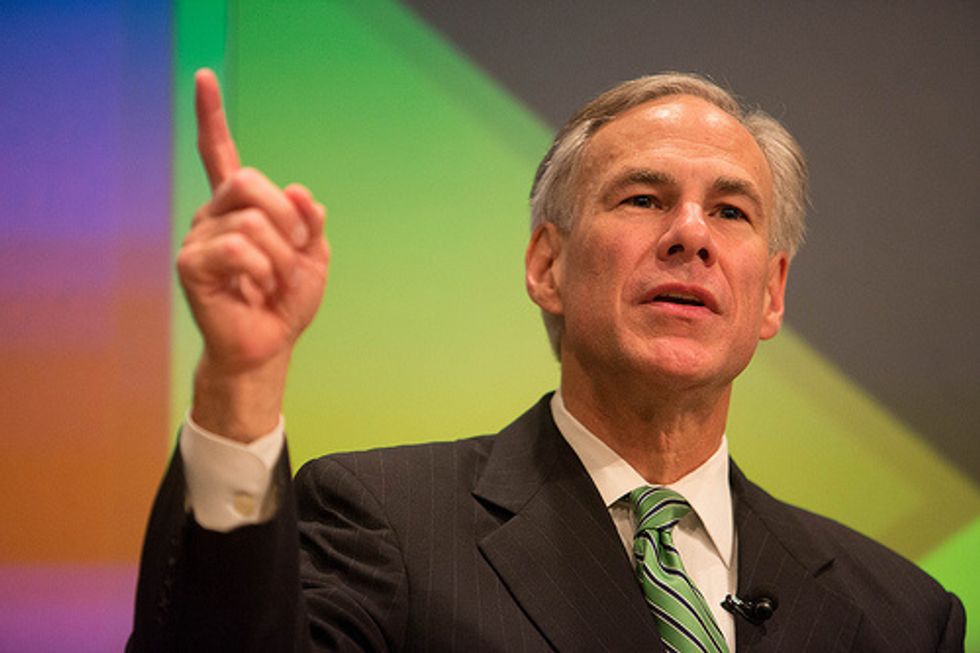 By Jeffrey Stinson, Stateline.org (TNS)
WASHINGTON — Republicans now dominate statehouses to an extent not seen since the 1920s. But in even the reddest states, that won't automatically mean lower taxes, spending cuts and a hard line against Medicaid expansion.
In November, the GOP won control of the governor's office in 31 states and the legislature in 30. That's up from 29 governorships and 27 legislatures in 2014. In 23 states, Republicans now control both the governor's office and the legislature.
But the GOP's election inroads also resulted in more states where one party holds the governor's office and the other controls the legislature. Before the election, only 11 states had split government; now 20 do. In those states, divided government will prevent either party from enacting its wish list.
Even in states that elected Republican governors and larger GOP legislative majorities, revenue shortfalls may put a damper on the fervor for tax cuts, particularly in states that have already made deep cuts in the last three or four years.
Nearly every state is grappling with how to pay for road and bridge repairs, which might mean hikes in gasoline, sales or other taxes. Many states face greater demands to fund education, with some having court orders to do so. And most states still have big public pension liabilities.
Disputes among various GOP factions — Tea Partiers, libertarians, social-issue activists, and pro-business conservatives — will further complicate matters.
Despite those obstacles, Republicans undoubtedly will use their increased power to advance core GOP interests. In addition to building on legislative majorities in many already-red states, Republicans in the election also flipped control of 11 chambers that had been Democratic, leaving just 11 states where Democrats have legislative control.
The red tide will usher in "a lot more conservative public policy" in the short run, said Iowa House Speaker Kraig Paulsen, incoming chairman of the Republican Legislative Campaign Committee, which was instrumental in the GOP election wave.
Gary Moncrief of Boise State University, co-author of the book Why States Matter, agreed that issues central to the conservative agenda, such as abortion, guns, "right-to-work" laws, welfare limits and school vouchers, will emerge or re-emerge in states where Republicans feel emboldened by big majorities.
Dollars and cents
In deep-red Kansas, Republican Gov. Sam Brownback and GOP lawmakers slashed income taxes in 2012, arguing that it would spark economic growth and increase tax revenues. Now the state is staring at a $279 million budget hole.
Kansas' budget shortfall is so large Brownback is proposing diverting $41 million in public employee pension contributions and $100 million from highway funds to close it. And the situation could worsen: A three-judge panel last month said the state isn't spending enough on public schools.
In Ohio, newly re-elected Republican Gov. John Kasich would like to phase out the state's income tax after he and the Republican legislature approved a 10 percent reduction in rates over three years. But to cut more, Kasich will have to convince an even bigger GOP legislative majority to approve a new oil and gas severance tax. So far, legislators have balked.
Even in the Republican stronghold of Texas, where the GOP bolstered its legislative majority and Greg Abbott won election as the state's new governor, talk of property tax and business franchise tax cuts is starting to wane despite a $2.6 billion budget surplus and as much as $8 billion in its rainy day fund this year. Oil prices are plunging, and oil underpins much of the state's economy and revenue.
Instead of tax cuts, Texas might spend its surplus on transportation or schools, especially if the Texas Supreme Court upholds a lower court ruling that the state's school finance system isn't sufficiently funding poorer school districts.
In Georgia, a joint legislative committee told newly re-elected Republican Gov. Nathan Deal and majority GOP lawmakers last month that they must consider a penny sales tax or an increase in the state's motor fuel tax to cover a transportation funding gap of up to $1.5 billion a year. One group, Georgia Taxpayers United, already has begun campaigning against a gas tax increase, warning of "consequences at the ballot box" for lawmakers who support one.
In Utah, Republican Gov. Gary Herbert is proposing the biggest increase in per-pupil spending in 25 years and telling GOP majority lawmakers that they have to discuss raising gasoline or sales taxes to pay for $7 billion in needed highway work over the next 30 years.
Kinder and gentler?
At least one political scientist who studies state government, Thad Kousser at the University of California, San Diego, sees a kinder, gentler GOP face in many states where Republican governors and lawmakers have enjoyed majorities since 2010 and the economy has improved sufficiently to tackle issues other than tax cuts, such as health, education and welfare.
Ohio's Gov. Kasich, who easily won re-election, is a case in point.
"Let me tell you what conservatism is," Kasich told The Wall Street Journal. "First and foremost, it is focusing on the economy." But as Ohio's economy improves, he said, "we need to make sure we reach out to people in the shadows" with expanded health care, mental health insurance and job training.
Despite widespread GOP opposition to Obamacare in the 2014 election campaign, at least three Republican governors — Herbert, Bill Haslam of Tennessee and Matt Mead of Wyoming — have said they'll seek to expand Medicaid to obtain the millions of federal dollars available through the Affordable Care Act. Gov. Mike Pence of Indiana and Gov. Robert Bentley of Alabama have said they are exploring it.
Charter schools and Common Core
In some states, Republican majorities are likely to extend charter schools and taxpayer-funded vouchers for private schools. Texas Gov.-elect Abbott made charter schools and vouchers a cornerstone of his election campaign. And in West Virginia, one of only eight states without charter schools, there may be a move to introduce them now that Republicans have taken over the legislature for the first time since before the Great Depression.
Although public charter schools often receive bipartisan support, they are a key element of nearly all GOP campaigns. Tax-funded vouchers for students to go to private schools also are backed by many GOP gubernatorial and legislative candidates. However, in some Republican-dominated states, such as Kansas, North Carolina and Wisconsin, many rural GOP lawmakers have joined with Democrats to oppose taking dollars that could go to public schools to pay for vouchers.
A grassroots movement, often backed by GOP Tea Party groups, to repeal Common Core education standards remains strong in several states that have adopted them, and the standards could face trouble in the Tennessee and West Virginia GOP legislatures.
Newly re-elected Republican governors Paul LePage in Maine and Scott Walker in Wisconsin have come out against them. But other GOP governors who won re-election — Ohio's Kasich, Susana Martinez in New Mexico and Brian Sandoval in Nevada — still stand by them.
Momentum for "right-to-work"
In several states, new Republican majorities are expected to push "right-to-work" laws, which prohibit requiring workers to join a union or pay dues as a condition of employment.
In New Mexico, for instance, previously moribund legislation has new life after Republicans gained control of the House for the first time in 60 years. Similar legislation is expected in Wisconsin, New Hampshire and Ohio. And in Missouri, a bolstered GOP legislative majority is expected to again try to make it more difficult for public employee unions to collect dues from members.
In West Virginia, the new GOP majority in both legislative chambers gives Republican foes of the state's prevailing wage law hope they can repeal it this year. Republicans can override any veto by Democratic Gov. Earl Ray Tomblin because it takes only a simple legislative majority to do so.
West Virginia's law, which has been on the books since the 1930s, requires the state to set a wage for all levels of workers on public construction projects to ensure they all receive uniform pay for the work they do. Wages are set after the state surveys union and nonunion contractors. But foes say the surveys are costly. A similar move to repeal prevailing wage laws may emerge in Michigan and Nevada.
Gun fights
Since 2010, many GOP-majority states have loosened gun restrictions, such as limits on carrying concealed weapons in public. Similar legislation, such as a proposal in Florida to have a designated staff member carry a concealed weapon on school grounds, is expected in 2015.
But in other states, pro-gun Republicans will have to use their new clout to block gun control measures. In Washington state, for example, voters approved expanding background checks to include private gun sales and the transfer of weapons. Washington gun-control advocates now want lawmakers to go further with legislation to keep guns away from children, the mentally ill and domestic abusers. But Republicans now have firm control of the Senate, which makes passage more difficult.
In Nevada, initiative petitions have been filed to require nearly universal background checks, which may force the GOP legislature's hand. Lawmakers have 40 days to act on the measure. If lawmakers pass it and Sandoval signs it, it becomes law. If not, the initiative goes before voters on the November 2016 ballot.
Restricting abortion
Although abortion wasn't a big campaign issue and many GOP candidates spoke little about it, pro-choice groups expect it to appear again as it did following big GOP wins in 2010. Most governors oppose abortion rights.
Voters in Colorado and North Dakota defeated ballot measures to give embryos legal rights. But Tennessee voters approved an amendment that says the state's constitutional privacy provision doesn't secure or protect a right to abortion. A bill that would impose mandatory ultrasounds before a woman could have an abortion already has been filed in the GOP legislature for the upcoming session.
In Republican-dominated Texas, which has some of the most restrictive abortion policies, legislation has been pre-filed to ban abortions on the basis of fetus gender. And in Missouri, which has a veto-proof GOP legislative majority, a bill will be introduced this month to require regular inspections of abortion clinics in a state that had only one clinic last year.
Welfare and voter ID
At least 18 states saw bills last year to require drug screening or testing of people to receive public assistance, and Alabama, Michigan and Mississippi passed legislation, according to the National Conference of State Legislatures. More bills can be expected in Texas and other states this year. Twelve states have passed legislation in the last three years. But some have run into resistance. Florida's law was halted by a district court judge who said it violated constitutional protections against unreasonable searches.
Legislation requiring voters to prove citizenship and display identification to vote has increased in recent years with more GOP control in statehouses. Seventeen states have enacted laws since 2011, and most have strict identification requirements. Although courts have thrown out laws in states such as Arkansas and Pennsylvania, legislation is expected to emerge again in New Mexico and other states, where GOP gains give voter ID bills a better chance of passing.
Photo: The Texas Tribune via Flickr