Detroit Suspends Water Shutoffs For 15 Days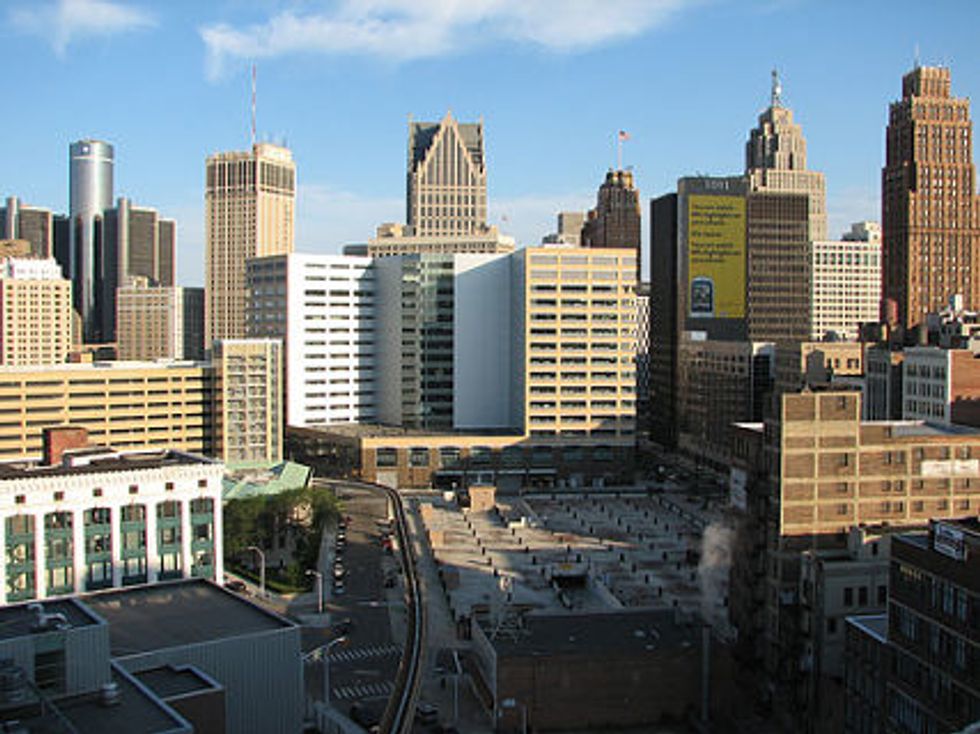 By Brent Snavely and Matt Helms, Detroit Free Press
DETROIT — The Detroit Water and Sewerage Department is suspending its water shutoffs for 15 days starting Monday to give residents another chance to prove they are unable to pay their bills.
"In case we have missed someone who has legitimate affordability problems this will allow them to come to us to see if they can work out payments," department spokesman Bill Johnson said. "We've always maintained that what we were doing was a collection effort — not a shutoff effort."
The department's decision comes on the same day that a group of Detroit residents filed a lawsuit in the city's bankruptcy case asking U.S. Bankruptcy Judge Steven Rhodes to restore water service to residential customers.
The residents, backed by a coalition of activist and community groups, allege that the city is violating the constitutional rights and contractual rights by shutting off water for those who owe back payments.
Johnson said he was unaware of that lawsuit.
Darryl Latimer, director of the Detroit Water and Sewerage Department, told Rhodes Monday that the city will kick off a blitz in the media, social media, and though churches and community groups to get information out about payment plans and financial assistance for people with documented inability to pay bills.
"We need to time to make sure our aggressive communications efforts reach customers," the deputy director of the Detroit Water and Sewerage Department, Darryl Latimer, told Detroit's bankruptcy judge, Steven Rhodes, this morning in federal court.
Rhodes, overseeing the city's historic $18 billion insolvency, took the department to task last week for international attention brought to the city's efforts to shut off water service to customers who can't or don't pay their bills. Thousands of households have been shut off in recent months.
Latimer said the pause does not mean the city will end its efforts to get customers to pay up, with tens of millions in unpaid bills that end up being passed along to paying customers.
While the City of Detroit has made tremendous progress over the past year toward crafting a plan to emerge from bankruptcy, its effort to shore up the finances of the Detroit Water and Sewerage Department has been heavily criticized and has captured the attention of the national media. Critics have portrayed water service as an essential human right.
"Water provided through public utilities is a necessity of modern life and continued access to it is a property right accorded due process protections," the group said in its lawsuit filed with the court Monday.
The lawsuit was filed by 10 residents along with the Michigan Welfare Rights Organization, People's Water Board, and the Michigan chapter of the National Action Network and Moratorium Now!
The group is asking Rhodes to issue a temporary restraining order to stop all water shutoffs and restore service at least until a hearing can be held in bankruptcy court and the group's arguments can be presented. Ultimately, the lawsuit asks the judge to order the Detroit Water and Sewerage Department to put a "implement a water affordability plan with income based payments for … residential customers."
Rhodes, however, may not have authority to force the city to change its water policies.
While Rhodes said Monday that it is not his role to rule or otherwise address the adequacy of the city's plans to inform customers better, "I can only say that it does address the concerns I raised last week."
The city has shut off water to a total of 7,556 customers in April and May.
The city said more than 50 percent of its 170,000 residential accounts are 60 days or $150 delinquent. In March, officials at the water department began notifying delinquent customers that service would be shut off unless arrangements were made to settle overdue bills.
Of the 15,266 accounts where water service was suspended, more than half were made current and had the water restored within 24 hours, the city said. The remaining accounts with suspended water service represent less than 4 percent of the water department's residential customer base.
Photo: ifmuth via Flickr
Interested in national news? Sign up for our daily email newsletter!