DeVos Carries Out ALEC's Agenda By Dismantling For-Profit College Accountability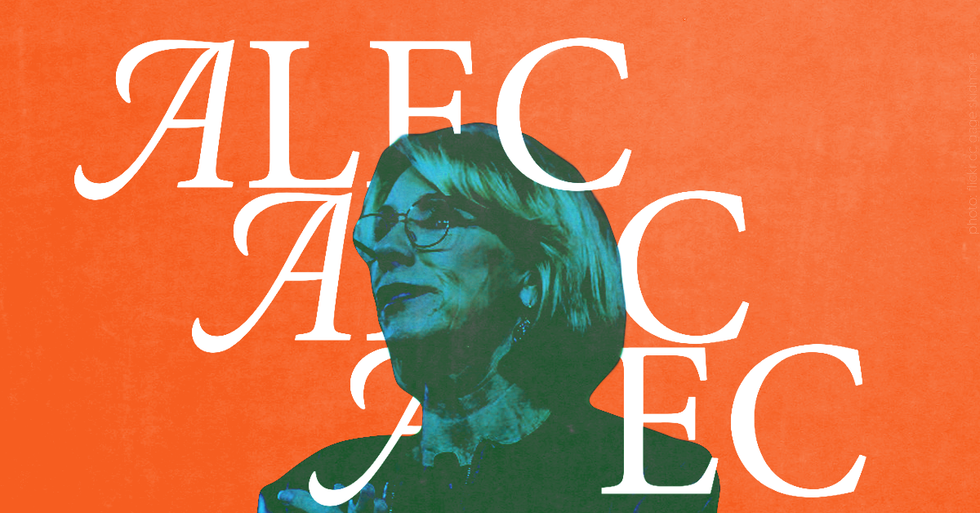 Reprinted with permission from MediaMatters.

In a little-noticed action, on August 18, the Department of Education announced a rule change that will further loosen accountability of for-profit colleges. The move signals a continuation of Education Secretary Betsy DeVos' American Legislative Exchange Council-inspired agenda: favoring the interests of fraudulent for-profit colleges over victimized students, and dismantling higher education accountability structures.
In 2010, the administration of then-President Barack Obama announced new rules designed to ensure that for-profit career preparatory colleges yielded appropriate levels of "gainful employment" for their graduates. According to The Washington Post, the rule "effectively would shut down for-profit programs that repeatedly fail to show, through certain measures, that graduates are earning enough to pay down the loans taken out to attend those programs." After a series of court challenges, and a process of negotiated rulemaking, the final guidelines were set to be instituted on July 1, 2017. Even before the rules were implemented, evidence indicated that the pending gainful employment regulations were already having an impact, with many colleges proactively shutting down programs that might have been noncompliant.
Back in 2010, right-wing media were up in arms over Obama's efforts to make changes to gainful employment rules. For instance, Breitbart.com claimed it was a sign that "for-profit education" was "under assault" and thatObama was "intentionally targeting job-creating schools." The Daily Caller asserted that the Department of Education couldn't be trusted to fairly renegotiate these rules.
On July 20, DeVos spoke before the annual convention of the American Legislative Exchange Council (ALEC), a corporate bill mill that shares model right-wing legislation with sympathetic state legislators. In her speech, she outlined a vision of higher education that includes changes to the gainful employment rule. DeVos characterized the Obama administration rewrite of the rule as "textbook overreach," claiming it was part of an "administration-wide war on every type of organization they didn't like." Several for-profit colleges and trade groups are past or current members of ALEC, including the Association of Private Sector Colleges and Universities (the trade association of for-profit schools), Bridgepoint Education, Corinthian Colleges, and Kaplan Higher Education.
One month later, on August 18, the Department of Education published new revisions to the gainful employment rule, circumventing the normal rulemaking process. The revisions change the process by which colleges can appeal violations of the gainful employment rule, and according to Consumerist, they "appear to tip the appeals process in the college's favor." The new rules eliminate guidelines specifying what data would be considered representative of the student body. Now a college can appeal using any data it chooses, and "DeVos would determine what is reliable on her own."
The new rule will likely make it easier for for-profit colleges to successfully avoid being sanctioned under the gainful employment rules. Sen. Patty Murray (D-WA), the ranking Democrat on the Senate education committee, responded to the change by stating, "It's clear Secretary DeVos has no intention of enforcing rules that protect students and instead is once again prioritizing predatory corporations and for-profit colleges."
In addition to the gainful employment rule change, DeVos has made other rule changes that benefit for-profit colleges. She elected to delay implementation of the borrower's defense provision, which would have provided debt relief to students who were defrauded by for-profit universities. As of July 26, she had failed to approve a single application from over 65,000 students who applied for relief from debt accrued while attending now-shuttered for-profit colleges.
The New York Times questioned whether DeVos' Department of Education could be impartial about for-profit colleges when she appointed Richard Eitel, who had worked for a company that runs the troubled for-profit college chain Ashford University, to a special adviser position. DeVos also hired Taylor Hansen, a for-profit college lobbyist, onto her transition team. Sen. Elizabeth Warren (D-MA) questioned DeVos over Hansen's many conflicts of interest, and he resigned the same day. In addition, there are a substantial number of Education Department staffers with ties to dark-money "education reform" echo chamber groups that seek less accountability for for-profit institutions.

Header image by Sarah Wasko / Media Matters