Did Sanders Lie To Media About Stormy Payment? Or Did Trump Lie To Her?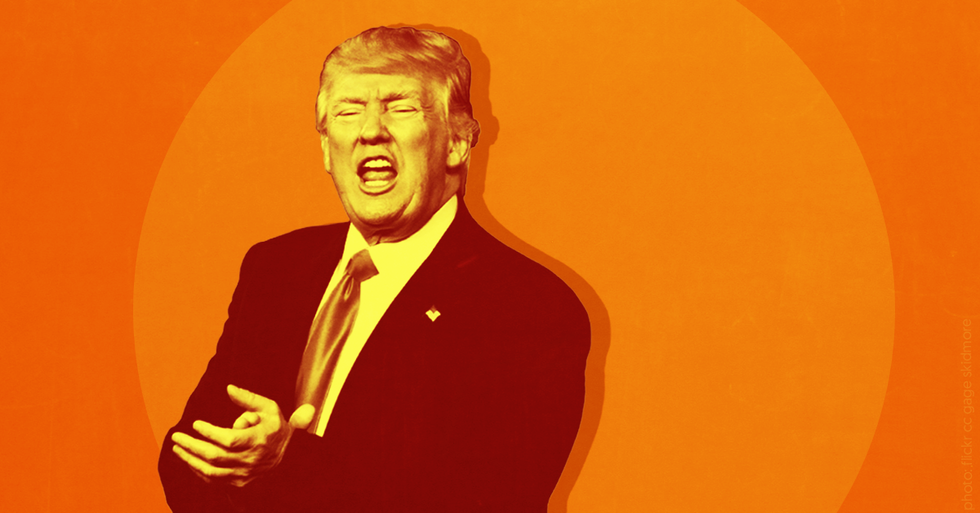 Reprinted with permission from Alternet.
Sarah Sanders on Thursday wouldn't say whether she was kept in the dark about President Donald Trump's hush money payment to former adult film star Stephanie Clifford, who is better known as Stormy Daniels.
CNN reporter Jim Acosta probed the press secretary on the matter at the afternoon's press briefing. The night before, Trump's lawyer Rudy Giuliani had undermined month's of the White House's denials that the president had any part in or knowledge of the payment to Clifford, which was meant to ensure her silence about an alleged affair with Trump. Giuliani said that the president had reimbursed his attorney Michael Cohen for making the payment.
On March 7, Sanders said of the payment to Clifford, "There was no knowledge of any payment from the president, and he's denied all these allegations."
"Were you lying to us at the time, or were you in the dark?" Acosta asked Thursday.
Sanders tried to avoid the question and said, "I gave you the best information that I had, and the allegations … the president has denied and continues to deny the underlying claim." She didn't acknowledge, however, that her original statement also seemed to include denying that the hush money payment ever took place, which we now know is clearly false.
Acosta tried to press for a more direct answer, but Sanders moved on to other questions.
It's now clear that Trump did know about the payments, even when Sanders said he didn't. Her own statements mean that either she was misled by the president, or that she lied on behalf of the president to the American people.
Watch Acosta question Sanders in the clip below: