Did The Trump Campaign Break Election Law With 'Staff Writer' Meredith McIver?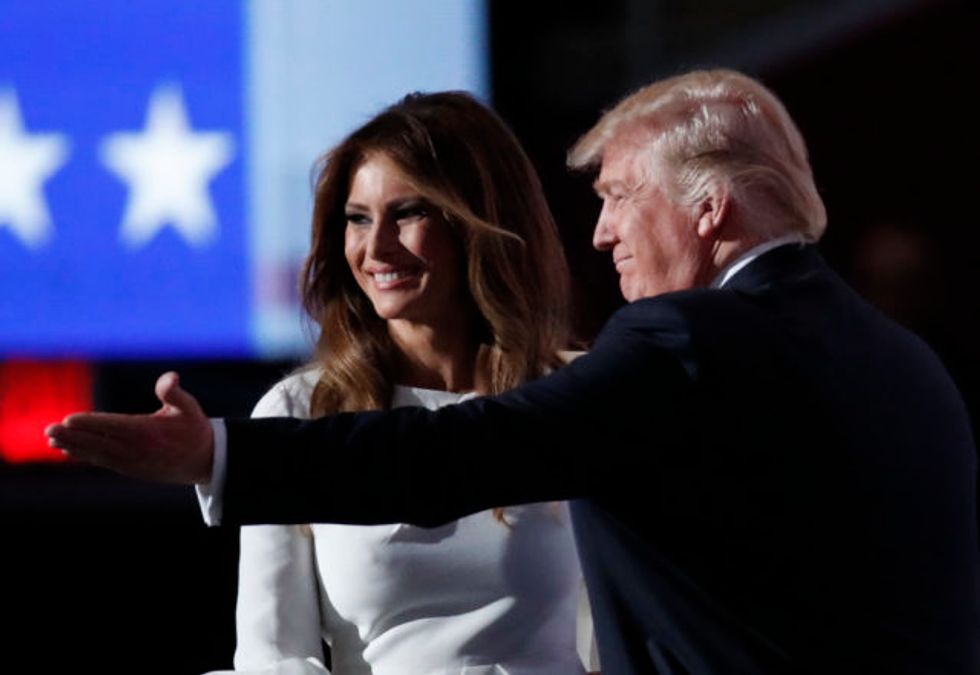 When self-described "in-house staff writer at the Trump Organization" Meredith McIver released a statement claiming responsibility for including Michelle Obama's language in Melania Trump's RNC speech, she did so on "The Trump Organization" letterhead.
It's a small point, but it matters a lot in the world of election law: Candidates must document services provided by the employees of their own private businesses, or for any services which would otherwise have been reimbursed instead of volunteered. That's why the second-largest recipient of Trump campaign money is Tag Air, the Trump-owned operator of Trump's private jet, and why Hope Hicks, who is employed by The Trump Organization, is paid with a paycheck from the Trump campaign: It's the law.
But a comprehensive search through all of Trump's campaign expenditures (available here) and in-kind donations to the campaign (here) found no evidence of campaign payments to McIver, implying that the Trump campaign could be illegally accepting an in-kind donation from one of Trump's businesses.
Here's the official word from the FEC's "volunteer activity" frequently asked questions page:
An individual may volunteer his or her personal services to a campaign without making a contribution as long as the individual is not compensated by anyone else.  11 CFR 100.74. For example, if an individual helps organize a voter drive or offers his or her particular skills to a campaign, neither of those activities will result in a contribution, as long as the individual is not compensated.  If the individual is compensated for his or her services, the activity is no longer considered volunteer activity and the payments, if made by someone other than the campaign itself, result in an in-kind contribution from that person, which must be reported by the campaign.  11 CFR 100.54.
If McIver is employed by Trump and is not volunteering her services, this could well be a breach of election law.
June's FEC filing will be released today, July 20. If McIver's name is listed as a campaign expenditure there, this story will certainly be updated to reflect that.