Dire Consequences Of Climate Change Underway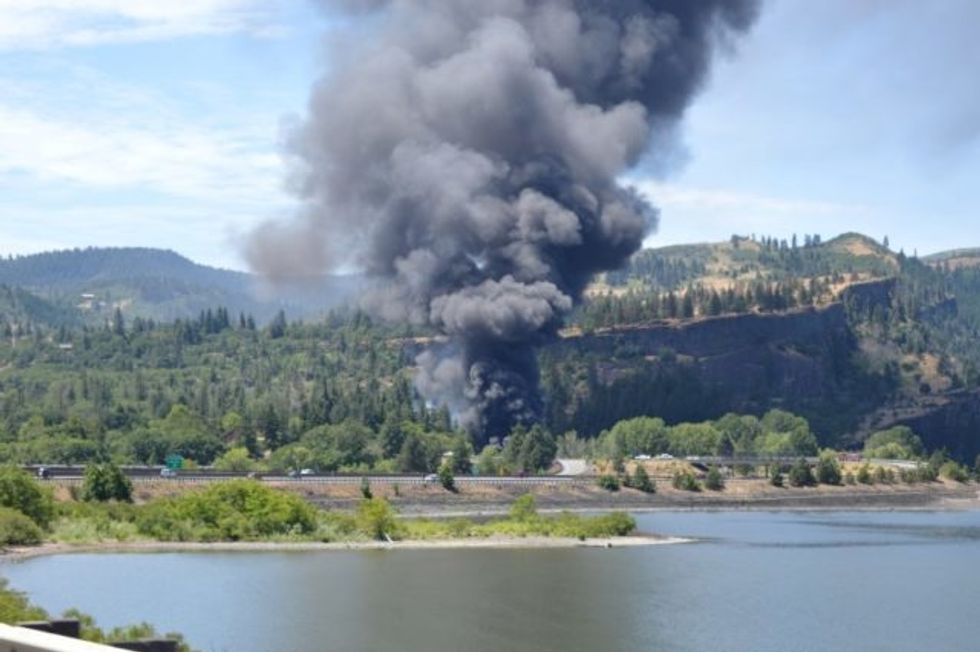 Reprinted with permission from Uexpress.
A week after Hurricane Michael made landfall on the Florida Panhandle with astonishing force, rescuers continued to dig bodies from the wreckage of the seaside village of Mexico Beach, now smashed to smithereens. More of the dead were excavated from nearby Panama City, as well as from smaller towns in inland Florida.
But the grisly count didn't stop with areas near the state's shoreline. The storm's fury stretched across Georgia, North Carolina and Virginia, with a death toll at more than 30 so far. The number is expected to rise.
Welcome to the new normal. Even if the depressing news from the recent report of the United Nations' Intergovernmental Panel on Climate Change didn't capture your attention, the devastating video footage from Hurricane Michael probably did. And the two are very likely linked.
Climate scientists have said for years now that climate change would bring more extreme weather events. They have not said that global warming caused Hurricane Michael, but several have pointed out that warmer waters almost certainly made its winds stronger. According to their estimates, the waters of the northern Gulf of Mexico were 3 to 5 degrees Fahrenheit hotter than usual for this time of year. Indeed, according to the U.N. report, 93 percent of the excess heat produced by manmade global warming is stored in the oceans.
That means more violent hurricanes. It also means more devastating storm surge because polar ice caps are melting, inundating oceans with more water and raising sea levels. It means heavier rainfall (warmer air holds more moisture) and, therefore, more flooding. But climate change also means more droughts as yearly averages for rainfall decrease.
And then it gets much, much worse, according to the U.N. report. As agriculture is threatened by both flooding and droughts, food shortages will worsen, as will poverty. Worldwide instability will increase as populations war over food and water and as migrants move in search of better climates. Coastal areas will continue to be battered by violent storms, and some low-lying areas will be lost to rising seas. All of that could start to happen in the next two decades, the U.N. panel said.
Again, just take a look at what's going on right here in the United States. Even as emergency crews continued their efforts to assist stricken residents in Florida, others were called to rescue central Texas residents overwhelmed by flooding from the Llano River, which crested at twice the level for flooding after several days of pouring rain. Roadways were flooded, bridges washed out, homes destroyed. Houston, of course, is still recovering from the catastrophic flooding that followed Hurricane Harvey, which struck last year.
The devastation has been severe enough to persuade even some in the conservative political camp, where flat-earthers have reigned supreme, that climate scientists are correct. An Elon University poll taken after North Carolina was drubbed by Hurricane Florence showed that 37 percent of the state's Republicans believe global warming is likely to negatively affect the state — up from 13 percent in 2017.
A similar political phenomenon is taking place in Australia, where huge swaths of agricultural and cattle country have been wracked by drought for years. According to published reports, Fiona Simson, president of the National Farmers Federation in that country, recently declared that climate change makes droughts worse. "We absolutely have to talk about it," she said.
But too many politicians — in Australia, the leading coal exporter, and in the United States — have been bought off by the fossil fuel industry. They have refused to take the steps required to ameliorate the damage from global warming. President Donald Trump, you'll remember, withdrew from the Paris accords, in which most of the nations of the world agreed to limit carbon emissions. A few months ago, former Australian Prime Minister Malcolm Turnbull was ousted over his proposals to limit greenhouse gases.
Eventually, the global catastrophe will be too devastating for any but the most obtuse to deny. By then, however, it may be too late to do anything about it.