Lawyers Seek Disbarment Probe Of Ted Cruz Over 'Leading Role' In Trump Coup
@next2godwin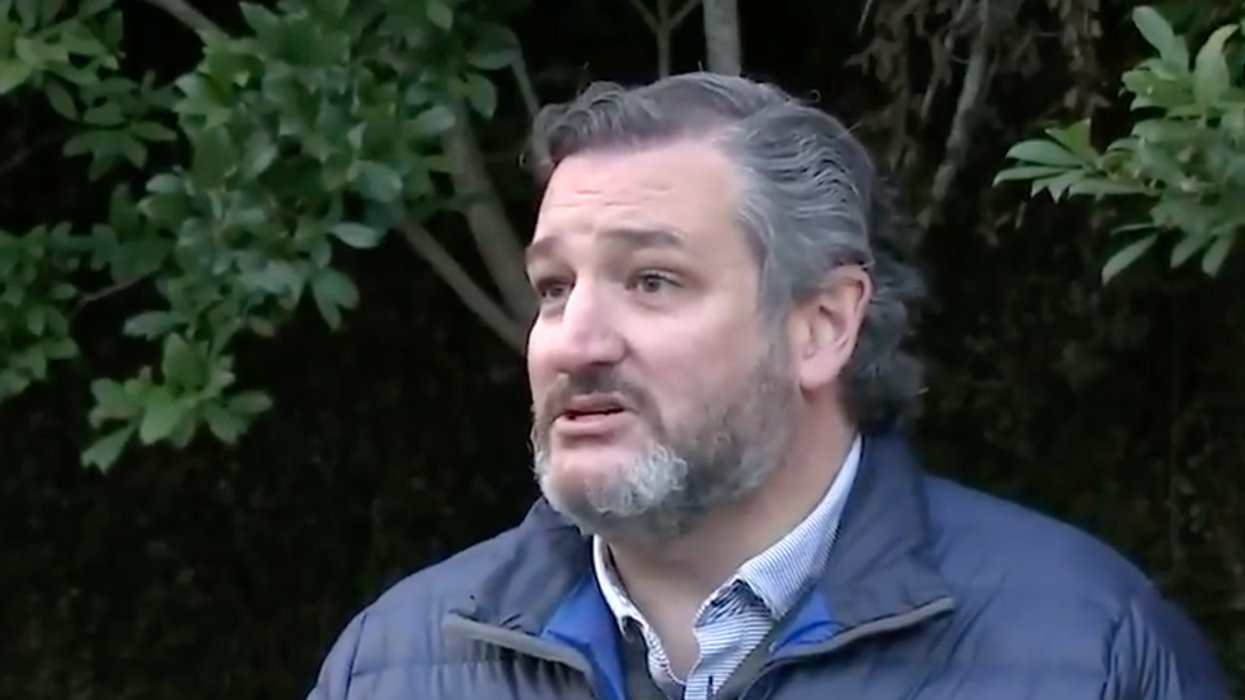 A group of lawyers has submitted a 15-page ethics complaint to the State Bar of Texas demanding an investigation of Senator Ted Cruz (R-TX) for his "leading role" in the far-reaching Republican effort to keep former President Trump in power despite his reelection loss.
The complaint — filed by the 65 Project, an organization of lawyers seeking to hold attorneys accountable for lending a hand in pro-Trump efforts to overturn the results of the 2020 elections — called for an examination of Cruz's conduct in the weeks before Election Day in 2020 and on January 6, 2021, the day of the Capitol insurrection.
The complaint honed in on Cruz's many false assertions of widespread voter fraud after 2020's Election Day; his participation in lawsuits falsely denying Pennsylvania's results; and failed attempts to prevent four states from appointing electors based on the 2020 election results.
"Mr. Cruz played a leading role in the effort to overturn the 2020 elections. And while the same can be said about several other elected officials, Mr. Cruz's involvement was manifestly different," the complaint read, asserting that Cruz had moved "beyond simply working within the confines of Congress," according to the New York Times.
"He chose to take on the role of lawyer and agreed to represent Mr. Trump and Pennsylvania Republicans in litigation before the U.S. Supreme Court," the complaint continued, citing the ultimately unsuccessful roles Cruz took on. "In doing so, Mr. Cruz moved beyond his position as a United States senator and sought to use more than his Twitter account and media appearances to support Mr. Trump's anti-democratic mission."
The 65 Project, in its complaint, also slammed Cruz for his continued dissemination of the Big Lie, which he knew was false, and for the false allegations of bias he leveled at Pennsylvania's state courts.
"Mr. Cruz knew that the allegations he was echoing had already been reviewed and rejected by courts," the complaint says. "And he knew that claims of voter fraud or the election being stolen were false."
The lawyer group wants Cruz disciplined for his failed bid to subvert the previous election, but their complaint didn't say how, the Texas Tribune reported.
However, the filing also mentioned a New York appellate court's suspension of Rudy Giuliani's law license, arguing that "just as Mr. Giuliani has been disciplined for his conduct, so should Mr. Cruz," according to the Guardian.
A spokesperson for Cruz labeled the 65 Project a "far-left dark money smear machine run by a who's who of shameless Democrat hacks." The spokesperson added, "They're not a credible organization and their complaint won't be worth the paper it's printed on."