Disease Fears Hit Pakistan, India Flood Survivors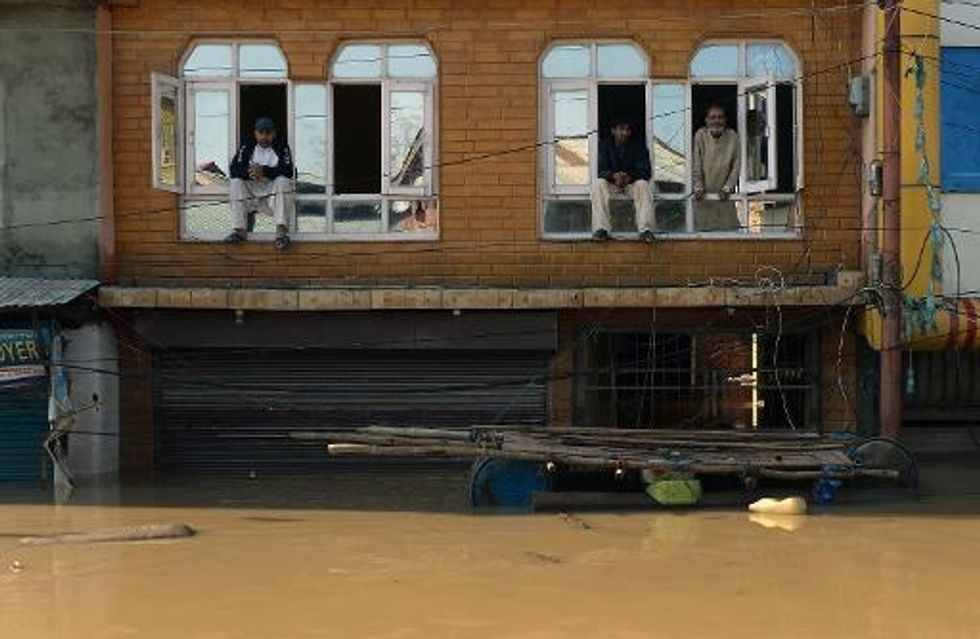 dpa
ISLAMABAD — Pakistan was rushing Tuesday to treat outbreaks of malaria and dengue in the central province of Punjab, as the death toll in the wake of two weeks of flooding crossed 300.
Authorities dispatched medical aid including teams of doctors and paramedics to several towns of the flood-hit area, the National Disaster Management Authority said.
Several days of inundation had caused the outbreak, the authority's spokeswoman Reema Zuberi said in the capital Islamabad, as floodwaters provided breeding grounds for the mosquitoes that transmit those diseases, and carry water-borne pathogens.
Mudslides and flooding have killed around 312 people in Punjab and parts of the Kashmir region, Zuberi said.
At least 2.4 million people had been displaced in Punjab and thousands more were being evacuated further downstream in the southern province of Sindh, Zuberi said.
Indian authorities said 200 people had died in their part of Kashmir.
Floodwaters were receding in the Srinagar, capital of Jammu and Kashmir state, but fears of disease were rising due to the widespread waterlogging.
"In this situation there is a possibility of the outbreak of waterborne diseases and our main focus now is to protect people from this," Chief Minister Omar Abdullah said.
Heavy monsoon rains have pounded the northern Himalayan region since September 3.
In Jammu and Kashmir, rescue workers have reached more than 237,000, the Indian government said. But at least 100,000 were still trapped in their homes, IANS news agency reported citing unnamed officials.
The level of the Jhelum river in Srinagar had dropped below the danger mark and rations, drinking water, and medicine were being distributed, Abdullah said.
Over two dozen water filtering plants had been airlifted to Srinagar along with 13 tonnes of water purifying tablets, a Defense Ministry press release said.
AFP Photo/Punit Paranjpe
Interested in world news? Sign up for our daily email newsletter!