Disney Reaches For The Skies With "Planes"
@AFP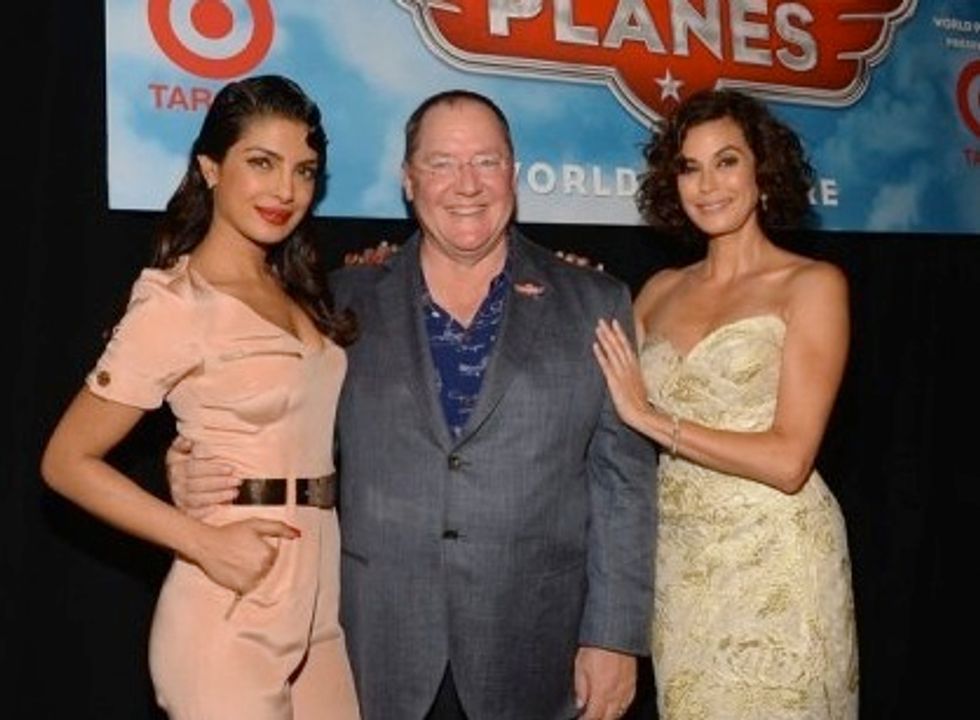 LOS ANGELES, California (AFP) – As a lifelong aviation enthusiast and qualified pilot, filmmaker Klay Hall was the logical choice when Disney was seeking a director for its latest animated offering, "Planes".
A spin-off of Pixar's phenomenally successful "Cars" franchise, "Planes" was initially envisioned as a video project, released through the Disney Toon Studios division.
However, Disney took the rare step of giving the movie a theatrical release, confident the film, which opens in the United States this week, has potential to be a commercial success at the box office.
The sky-high hopes for the project are a testament to the work of Hall, a pilot who comes from a long line of aviators. Both Hall's father, a former US Navy pilot, and grandfather were fliers.
As a child growing up in California, Hall would accompany his father to a local airfield to watch planes taking off and landing, often sketching what he saw.
Decades later, Hall's affinity with aircraft meant the director was in his element as he got to work on "Planes."
While the project bears obvious similarities to "Cars," Disney's legendary animation chief John Lasseter — who directed both "Cars" and "Cars 2" — encouraged Hall to "create his own universe."
"John told me: 'Cars is established, we've got that whole world. That's all good. Learn from that world, learn what we did over there as far as personality and animation and then forget about it … I want you now to go out and create a whole new world, a whole new universe,'" Hall told AFP in a recent interview.
"The aesthetics are the same. We have eyes and the characters talk, and it's a charming design of a vehicle. But that's where the similarities stop," the director added.
"Planes" follows the adventures of a feisty crop-dusting plane called Dusty who dreams of competing in a prestigious round-the-world race.
"I always loved the underdog stories, the little guy, the weak guy able to rise above. I think it's a classic story, it's universal," Hall said.
"I also like the idea that he's built one way but deep down he feels he can do more."
Hall paid particular attention to the mechanics of his characters' flying sequences.
"One of the hardest things is to make airplanes fly and make their flight believable," he said. "It took us at least six months to crack that code. We had aviation experts in, flight experts and consultants."
The other main challenge was deciding how to "humanize" the planes at the center of the action.
"A car is on the ground. Everyone knows how a car rolls and works — they have a big windshield for the eyes, a big grill area for the mouth," he said.
"We have wings, that are constantly in the way, we have little windshields, the mouth is on the bottom. Then we have the propellers, always in the way of the camera. Tons of challenges," he added.
The last time Disney turned a plane into a cartoon character was way back in 1942, when the animated short "Pedro" was released in conjunction with "Saludos Amigos."
"That plane sort of bent and picked things up with its wings, it was really cartoony, charming in its own right," Hall said. "But we would never do anything like that. I don't think the audience would see them as real airplanes."
While perfecting the look of the aircraft in "Planes" was a lengthy process, it was second nature to Hall, who joined Disney as an animator when the studio's fabled founding fathers — the so-called "Nine Old Men" — were still around.
"Sometimes I would go back with a drawing and ask them 'What do you think about this?'" Hall recalled. "And they would ask 'How many times have you drawn this? Three or four times. Do it another 20 times and then come back.'"
"It was all about due diligence and put your very best foot forward before you show anything that represents yourself. Go for the gold, always."
Photo Credit: AFP/ Mark Davis