'Divergent' Pulls Away From Box-Office Rivals
@AFP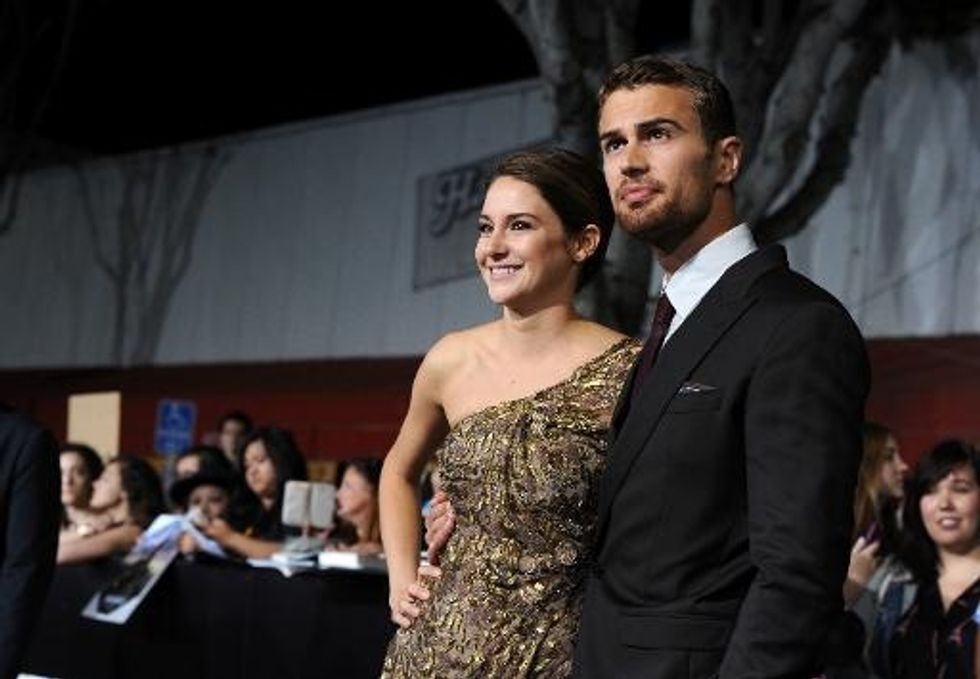 Washington (AFP) – Sci-fi thriller "Divergent" pulled away from rivals at the North American box office in its first weekend, as "Muppets Most Wanted" went in at number two, industry estimates showed Sunday.
Raking in an estimated $56 million, "Divergent," the dystopian tale of a young woman in a futuristic society, is based on the popular young adult novel of the same name.
The film easily beat out the latest Muppets installment, which earned $16.5 million in its first weekend, figures from Exhibitor Relations showed.
Tina Fey, Ty Burrell and Ricky Gervais star in a European adventure in which a Russian-accented Kermit look-alike takes the Muppet gang for a ride.
Coming in third was animated film "Mr Peabody & Sherman," based on characters from the 1960s television cartoon "Rocky and Bullwinkle." Slipping from last week's first-place spot, the film earned $11.7 million in its third weekend.
Ancient Greece fantasy-action movie "300: Rise of an Empire," the gory follow-up to the 2007 hit "300," landed in fourth with $8.67 million.
In its first weekend in theaters, the religiously themed "God's Not Dead," which tells the story of a college freshman who debates with his atheist philosophy professor, debuted in fifth place with $8.56 million.
And fast-paced, car-chase action movie "Need for Speed," inspired by the videogame of the same name, earned $7.8 million, falling from third to sixth.
Wes Anderson's quirky "The Grand Budapest Hotel" climbed one spot to seventh with just under $6.8 million.
And eighth place went to "Non-Stop," the Liam Neeson action movie set on a long-haul flight. The film added another $6.3 million to its total earnings.
Falling to ninth was hit animated film "The Lego Movie," inspired by the children's toy building blocks, which took in $4.1 million.
And rounding out the top 10 with $3.1 million was "The Single Moms Club," the latest offering from prolific actor-director Tyler Perry, about five struggling mothers who set aside their differences to bond in a support group.
AFP Photo/Kevin Winter