'Do The Math' When Shopping For A Health Plan This Open Enrollment Season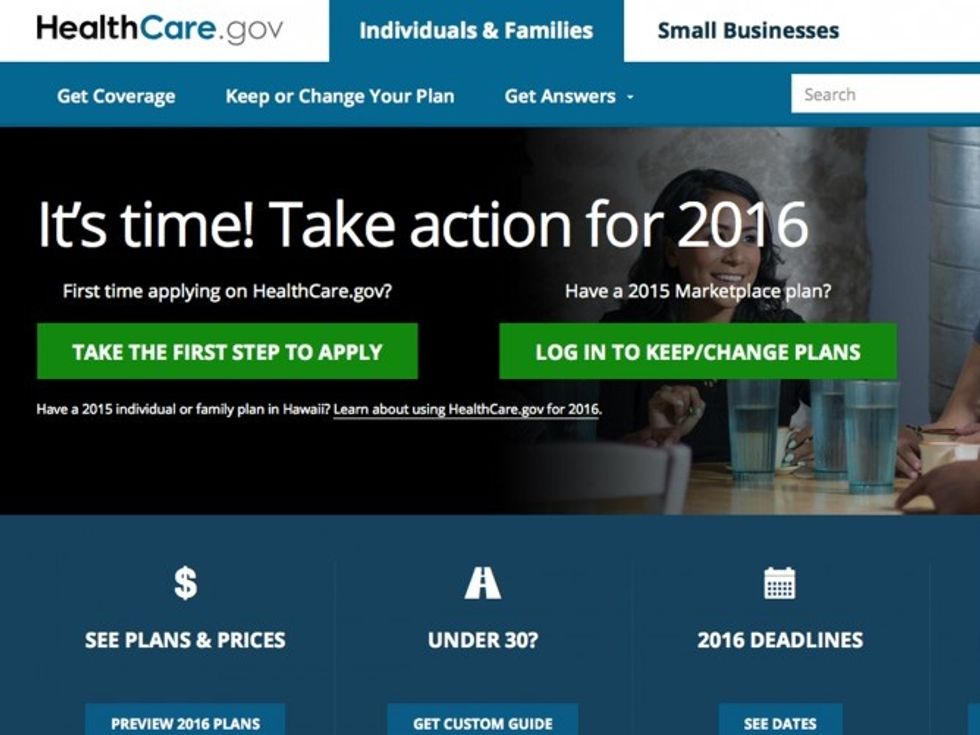 By Julie Appleby , Kaiser Health News (TNS)
With the health insurance markets open for next year's enrollment, Eve Campeau says she's planning to look carefully at the fine print.
Last time she shopped, she switched to a plan with a lower monthly premium, but found herself paying far more out-of-pocket for medications and doctor visits. While she might be saving money on the premium, she is reluctant to go to seek medical care because of the upfront cost.
"It just becomes this whole guessing game: What is the least hit to the pocketbook?" said Campeau, 49, of Bedminster, N.J.
And it's not easy to calculate. Nonetheless, experts say consumers who buy their own insurance under the Affordable Care Act should shop around, even if they're already in a plan they like. They should spend the time doing the math to ensure their plan suits their situation.
Even then, estimating total costs will be a best guess.
That's because, aside from set monthly premiums, other costs during the year will vary depending on an individual's medical use.
Consumers who hardly ever see a doctor and don't take any drugs, for example, could expect to have few other costs – unless they have an unforeseen health issue, like breaking a leg. Other consumers who know they take specific medications monthly or see certain specialists at regular intervals, should factor those costs into their calculations when selecting a health plan.
That's especially true for prescription drugs. "They are one of the more predictable health care costs and … out-of-pocket costs for drugs are higher than for many other services," said Caroline Pearson, senior vice president at Avalere Health, a consulting firm in Washington.
Drug coverage rules are dizzying, with consumers paying different amounts based on whether their medication is a generic, brand name or an expensive "specialty" drug. Costs vary by health plan and drug, from as little as $10 for generics, to more than 30 percent of the price of specialty medications, which may be hundreds or even thousands of dollars.
Many plans sold through the online marketplaces require consumers to meet an annual deductible before the insurer pays any medication costs – a condition that adds to the complexity.
An analysis by eHealth, an online broker, found that 91 percent of bronze-level plans, which have the lowest premiums, have an annual deductible that must be met before they cover part of the cost of prescriptions. Those plans have an average annual deductible of $5,889. More than half – 57 percent — of silver-level plans had a similar rule, while 43 percent of gold-level plans do. Twenty percent of the most expensive level of plan – platinum – includes drugs in the annual deductible requirement.
The bottom line is this: It's not always obvious which plan will fit a consumer's needs. Need help estimating costs? The federal and state marketplaces, and private online brokerages where consumers can shop for coverage,offer some calculator tools to help but they aren't fully up and running.
Still, consumers shopping in the 37 states that use the federal website healthcare.gov can use a new website tool to get an idea of their estimated out-of-pocket costs. The tool asks consumers if they expect their health care use to be low, medium or high in the coming year, and then shows potential out-of-pocket costs for each available plan, factoring in such things as deductibles and co-payments for office visits and other medical services.
"It's a blunt instrument, but helpful in at least educating people" about how costs can vary among plans, said Sabrina Corlette, project director Georgetown University's Health Policy Institute.
Some state marketplaces, insurer websites and private commercial online Web brokers also have cost-estimator tools. EHealth.com and healthcare.com , for example, ask questions about expected medical use and give estimates of cost of various plans, with eHealth rolling out a way to incorporate the cost of specific prescription medications.
The District of Columbia's website uses a tool developed by Consumers' Checkbook that ranks plans based on expected total costs, including the premium, deductible, possible drug costs and other factors. The tool can also sort the plans based on a consumer having a "bad" medical year, or by insurer name. Consumers in Illinois, Missouri and Minnesota use a similar Checkbook-based tool.
Unfortunately for consumers, there's no one set answer as to which type of plan will be the best value.
But there are ways to help narrow the choice.
If a consumer expects a high cost surgery or is taking an expensive drug, broker Brian Liechty in Plymouth, Indiana, suggests shopping for a plan with the lowest-out-of-pocket maximum, which is the annual amount the insurer can require the consumer to pay for in-network care or covered drugs.
Under the federal health law, the maximum out of pocket for 2016 plans is 6,850 for individuals and $13,700 for family plans. But some insurers offer plans with lower out of pocket caps, said Liechty.
Here are some other tips:
—Consumers taking any kind of prescription medication should check to see if it is covered under the plan's formulary. If it's not, consumers must switch to a different medication or pay the entire cost. The formulary also shows which payment "tier" the drug is placed by the insurer, determining how much the patient pays at the pharmacy counter. Insurers must include a link to their formularies for all their health plans on their own websites.
—Find out if anything is covered without having to first meet the annual deductible. Some plans will cover a few doctor visits – generally primary care – or prescriptions without the consumer first paying the full annual deductible, which can be thousands of dollars. Check the specific benefits of the plans under consideration to see if it waives the deductible for any doctor visits or drugs.
—Consider your income. Those earning up to 400 percent of the federal poverty level, or $47,080 for an individual, can get a tax credit to help cover monthly premiums. Those below 250 percent of the poverty level, or $29,424, can also qualify for plans with lower annual deductibles and smaller payments for doctor visits and drugs. Finally, consumers should consider their gut reaction: What level of financial risk can they accept? Some people prefer to lower monthly costs with the possibility of a high annual expense if a serious illness occurs. Others would rather pay more upfront in premiums, and less each time they go to the doctor or fill a prescription.
"What I try to measure is your tolerance for that," Liechty said. "Does this plan make you feel safer than that other plan?"
(Kaiser Health News (KHN) is a national health policy news service. It is an editorially independent program of the Henry J. Kaiser Family Foundation.)
©2015 Kaiser Health News. Distributed by Tribune Content Agency, LLC.
Photo: Experts say consumers who buy their own insurance under the federal health law should shop around and spend time doing the math to ensure their plan suits their situation. (Screenshot/TNS)