Doctor Says Detention Centers For Migrant Children Resemble 'Torture Facilities'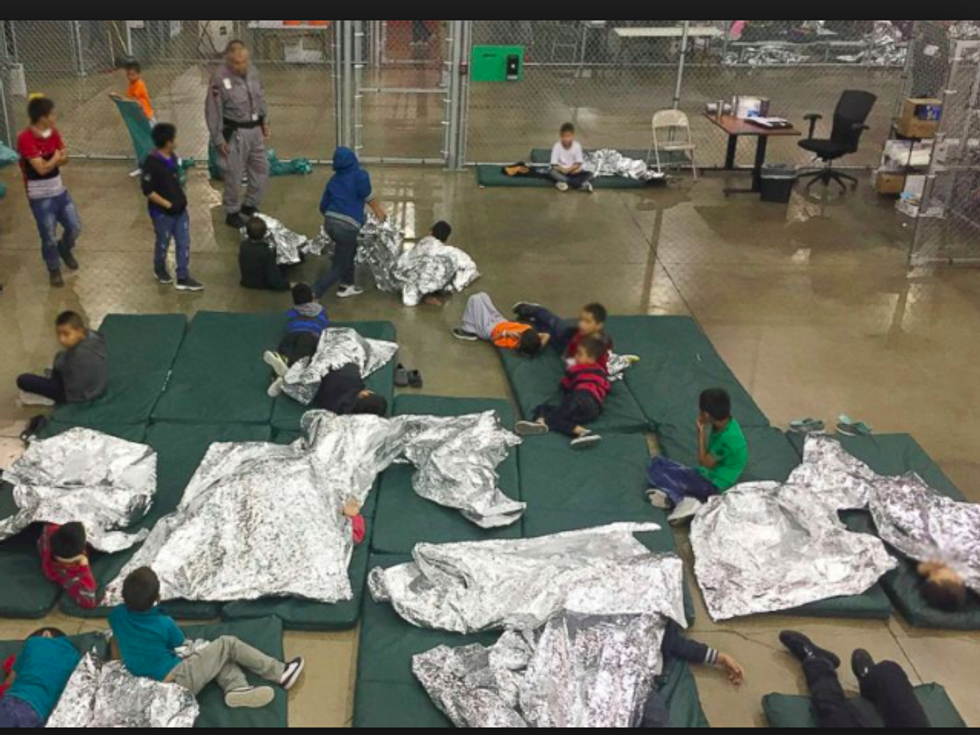 The conditions at the Trump administration's detention centers for immigrant children are so awful that one doctor compared them to "torture facilities," according to an ABC News report.
Dolly Lucio Sevier, a board-certified physician, visited two so-called baby jails to check on the condition of hundreds of infants, toddlers, and children being detained. Lucio Sevier, along with lawyers representing the children, inspected one of the facilities after a flu outbreak sent five infants to the intensive care unit of a nearby hospital.
All the children showed signs of trauma, Lucio Sevier concluded. When they arrived, they found children sleeping on cold concrete floors, bright lights shining 24 hours a day, and unsanitary conditions. For example, teens said they had no access to wash their hands, and mothers were not able to wash bottles for their infants.
"The conditions within which they are held could be compared to torture facilities," Lucio Sevier wrote in a medical declaration. "To deny parents the ability to wash their infants' bottles is unconscionable and could be considered intentional mental and emotional abuse."
Lucio Sevier told ABC News that the conditions felt "worse than jail."
"It just felt, you know, lawless. I mean, imagine your own children there. I can't imagine my child being there and not being broken," she said.
The youngest child in facilities Lucio Sevier visited was two and a half months old.
Lusio Sevier's revelation follows allegations last week that the young detainees were being fed uncooked frozen food and forced to go weeks without a bath.
"In my 22 years of doing visits with children in detention I have never heard of this level of inhumanity," Holly Cooper, an attorney representing detained youth, told the Associated Press. "Seeing our country at this crucible moment where we have forsaken children and failed to see them as human is hopefully a wake up for this country to move toward change."
Trump officials are claiming that there is nothing wrong with these conditions. The administration recently argued in court that children don't need basic necessities like soap, toothpaste, or a proper place to sleep.
Meanwhile, Trump is on television claiming that Latino voters love the fact that he ripped families apart and created baby jails through his family separation policy and that he's threatening to round up and deport millions of people.
Trump has made immigration his signature issue, which has resulted in the federal government locking up minors in detention centers akin to "torture facilities."
Published with permission of The American Independent.
IMAGE: US Border Patrol detention facility for migrant children in McAllen, Texas, via ABC News screenshot.