D'Oh! 'America Is Not Stupid' Wins IRS Recognition As Tax-Exempt Nonprofit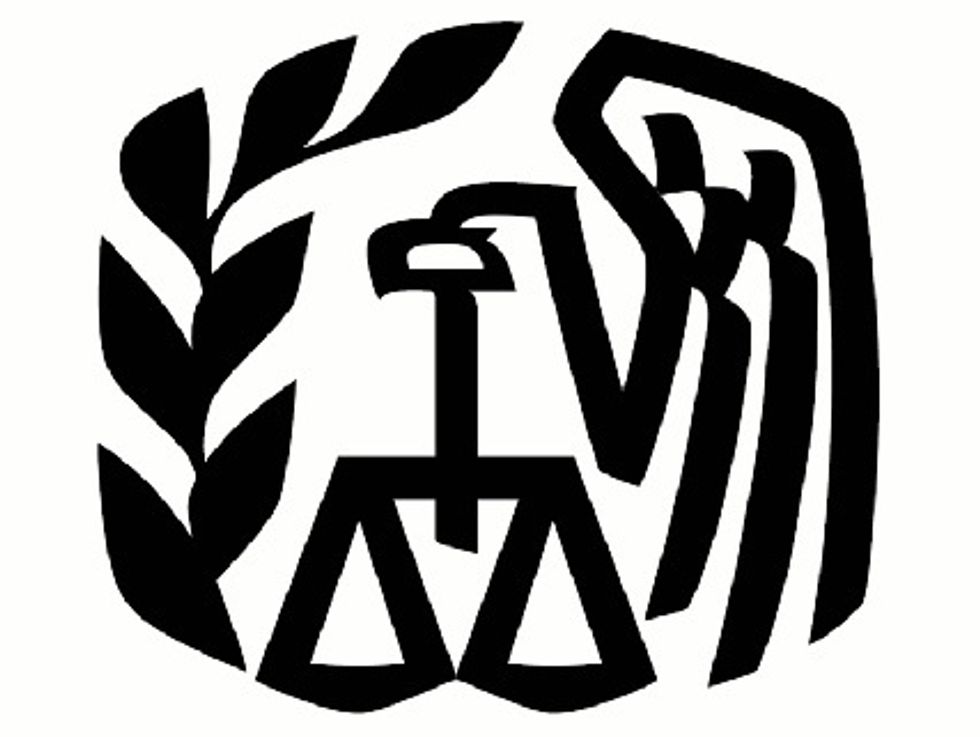 by Kim Barker,ProPublica.
Smart move?
The IRS has granted nonprofit status to America Is Not Stupid — a so-called dark money group best known for a 2012 election ad featuring a talking baby who compared the smell of his diaper with a Montana senator.
As ProPublica wrote in January, America Is Not Stupid and a related group, A Better America Now, applied for IRS recognition in the run-up to the 2012 election, swearing under penalty of perjury that they would not spend money on elections.
Then both groups went ahead and did exactly that, spending more than $125,000 on mailers and ads opposing Democratic candidates in Texas and Montana.
Despite these disclosures, records show, the IRS gave A Better America Now its stamp of approval as a social welfare nonprofit in April and recognized America Is Not Stupid in late June, decisions that elicited amazement among campaign finance watchdogs.
Marcus Owens, a nonprofit lawyer who ran the IRS Exempt Organizations division from 1990 to 2000, questioned whether a controversy that erupted earlier this year, over the agency subjecting certain conservative nonprofits to extra review, had damaged its ability to fulfill its regulatory functions.
"The oversight has collapsed," Owens said. "The current people in Exempt Organizations have no tax law enforcement experience and no exempt organization experience in particular. And they've been charged with making this particular headache go away."
Because of the government shutdown, the IRS could not be reached for comment. In the past, the IRS has not commented on stories about specific groups. Talking about individual taxpayers violates the law.
No one from either America Is Not Stupid or A Better America Now responded to emails and phone calls asking for comment.
In May, the IRS admitted that it had flagged the applications of Tea Party and related groups for extra review, dooming many to years of limbo. That admission turned into a firestorm, leading to the immediate resignation of the acting IRS commissioner and the eventual replacement of the top officials in the Exempt Organizations division. Senate and House committees started investigating. The Treasury Inspector General for Tax Administration expanded its initial audit. And the Justice Department announced a criminal inquiry. (Later, records were released showing that the IRS was also flagging liberal groups with "progressive" in their names.)
Since the Supreme Court's Citizens United ruling in early 2010 opened the door to increased political spending by corporations and unions, nonprofits like America Is Not Stupid have taken on an expanding role in U.S. elections. That's largely because they do not have to identify their donors, unlike SuperPACs, leading them to be dubbed "dark money" groups.
About 150 of these nonprofits spent more than $254 million in 2012 on ads, phone calls and mailings reported to the Federal Election Commission. Almost all the donors of that money have remained anonymous. Most of that money 2014 more than 85 percent 2014 was spent by conservative groups, according to the Center for Responsive Politics and research by ProPublica.
These groups are allowed to spend limited amounts to influence elections, as long as they can prove their primary purpose is "social welfare." But ProPublica has shown how dozens of social welfare nonprofits have underreported their political spending, or spent money on elections despite telling the IRS they would not do so.
In its 2012 annual work plan, the IRS recognized the problem, announcing it would take a hard look at nonprofits and "serious allegations of impermissible political intervention."
If the agency's exchanges with America Is Not Stupid and A Better America Now are any indication, however, the augmented focus on nonprofits has been less than ferocious.
The IRS sent ProPublica the groups' applications for recognition last November, even though they had not yet been recognized and the documents were therefore not supposed to be made public. We wrote stories about these and several other pending applications, bringing it to the IRS' attention that these groups had pledged that they would not spend money on elections, yet did so.
According to IRS records, neither group ever amended its application to reflect its political spending.
In response to IRS questions about their applications, though, the groups acknowledged that they had spent small amounts on elections — a contradiction that apparently did not hobble their chances for recognition.
A month after receiving IRS recognition in April of this year, A Better America Now changed its story again. It filed its 2012 tax return and asserted — again, under penalty of perjury — that it had spent no money to influence elections. ProPublicareported this in July.
The group's president, Bob Portrie, lawyer Eugene Peek, and accounting firm LBA Group, all out of Florida, did not return calls and emails for comment.
The IRS told ProPublica that the 2012 tax return for America Is Not Stupid was "unavailable" as of last month. Renae Duncan, the group's certified public accountant in Texas, said she would pass on an inquiry from ProPublica to Miguel A. Gutierrez, the group's president, on Monday morning. He has not yet responded.
In replying this May to IRS questions on America Is Not Stupid's application, Gutierrez provided several examples of the group's activities as proof that it had a bona fide social welfare mission of improving the good of a community — the critical factor in maintaining tax-exempt status.
He said the group had created a website, www.NewsEagle360.com, and had authored articles "regarding how underserved communities or minority populations and economically disadvantaged small businesses may be affected by certain U.S. federal rules and regulations in the coming years." There's no sign of any such articles on the website or elsewhere, however. (On Monday, one of the website's top stories was on "CoralActives: Breakthrough Acne Skin Care.")
To showcase the group's "educational content," Gutierrez pointed to the main website for America Is Not Stupid, a single page with 156 words on it.
He told the IRS that the nonprofit conducted polls in Montana, Nevada and Texas, targeting heads of households with Hispanic surnames. But the only poll included in the response didn't mention Latinos at all. Instead, it asked Montanans about which candidates they planned to vote for in the 2012 election.
The group's president also said the group held events, including one in San Antonio to "openly discuss topics affecting the Hispanic population in the U.S., including, but not limited to, healthcare, the housing market, jobs and the economy, and various education issues."
Gutierrez said the event was held on Oct. 26 — just before the 2012 election. The event was free for the first 3,000 people, and billed to the public as strictly entertainment, an evening featuring comedian Paul Rodriguez and the Leslie Lugo Band playing music "to dance into the night."
But former Bush official Hector Barreto gave the keynote address, Gutierrez told the IRS. One detail America Is Not Stupid didn't mention: Barreto also happened to be the co-chair of Juntos Con Romney, Republican presidential candidate Mitt Romney's Hispanic steering committee.
Nothing Gutierrez said in his May 24 response to the IRS seems to have raised any red flags with the IRS, however.
A month after receiving it, the IRS recognized America Is Not Stupid.