Experts Worry Domestic Violence May Increase During Pandemic Holiday Season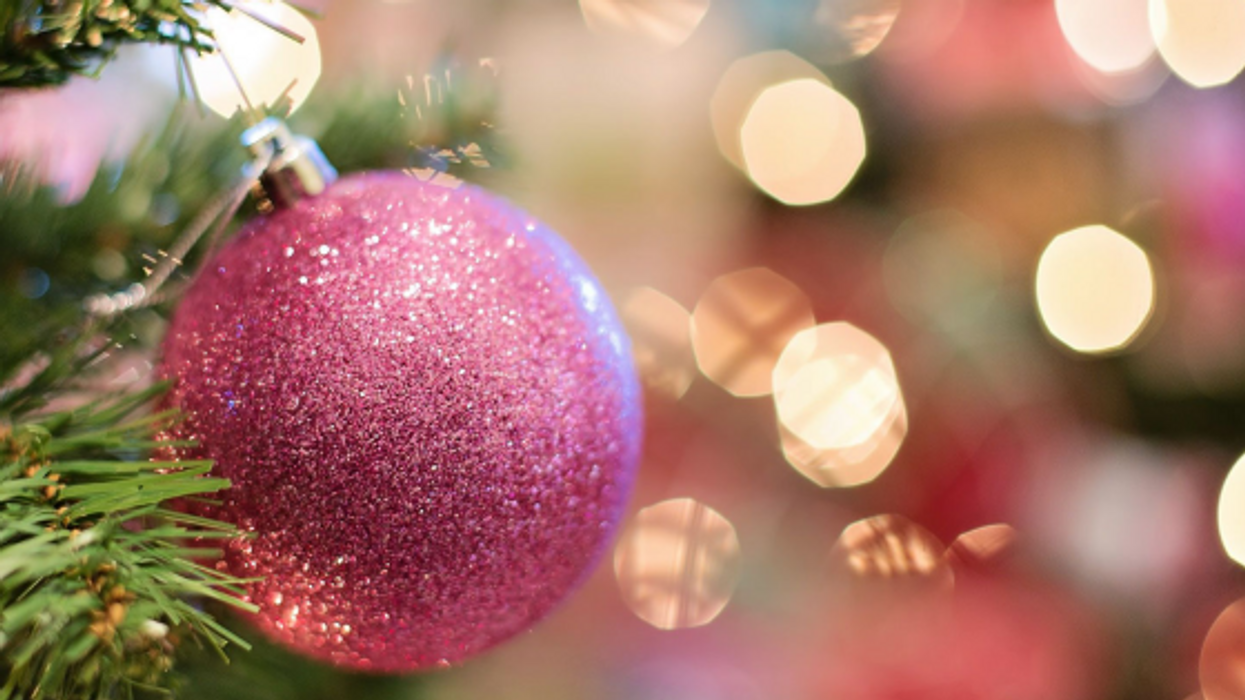 The COVID-19 pandemic has been tough on all of us. Even if you've been fortunate enough to keep your job and stay healthy, the stress of remote learning, working from home, rescheduling events, and avoiding potentially high-risk situations often feels like too much for us to handle.
But for many Americans, the chaos brought about by the coronavirus has another, potentially more dangerous impact: it's increased the likelihood and frequency of domestic abuse incidents. And with the holidays just around the corner, experts are worried that victims might find themselves in even more hazardous situations.
When countries have entered lockdown status, domestic violence reports have skyrocketed -- and that doesn't even account for the victims who are unable or don't feel empowered to seek support. One women's aid organization in the UK reported that calls increased by 25 percent during the lockdown there in the spring. That trend has been seen worldwide, and the U.S. certainly hasn't been spared. COVID-19 restrictions have forced more people to stay at home -- and combined with other stressors related to the pandemic, both victims and advocates have feared that this health crisis would quickly translate into personal crises for many people. Considering that homicide is one of the leading causes of death for women and nearly half of female victims are killed by a current or former male intimate partner, there's certainly reason for worry.
That's especially true as the holidays approach. Data shows that Christmas Day and New Year's Day tend to prompt an influx of calls to domestic violence hotlines the world over, though there's no one specific reason as to why. A combination of alcohol consumption, increased contact between abusers and victims, financial stress, and other factors can make domestic abuse more likely to occur during this time of year. Access to services may also be limited around the holidays -- and in the midst of an ongoing or impending lockdown, that could be disastrous for many people.
It's also worth noting that although 3.6 million open wounds are reported in the U.S. each year, not all domestic abuse is physical in nature. In fact, many abusive relationships feature no physical violence at first. That said, the pressure of the holidays could culminate into a violent or dangerous event. And because many people are under pressure to stay home and away from loved ones this year in order to curb the spread of COVID-19, this could keep domestic violence victims feeling even more isolated during times of upheaval.
If you or someone you love experiences domestic abuse during this time of year, it's important to seek help in a safe way. The most dangerous time in an abusive relationship is when one partner prepares to leave. And because abusers will typically isolate their victims to ensure their dependency, it can be incredibly difficult for them to remove themselves from this situation. Contacting the Domestic Violence Support Hotline can be a great first step, even before getting in touch with one of the 1,315,561 lawyers working in the United States.
While COVID-19 will be sticking around for a while yet, that doesn't mean you have to follow suit. Leaving or even identifying an abusive relationship is far tougher than most people realize -- but it all starts with taking the small first step of seeking support.