Does Donald Trump Even Have $45 Million To Repay His 'Loans'?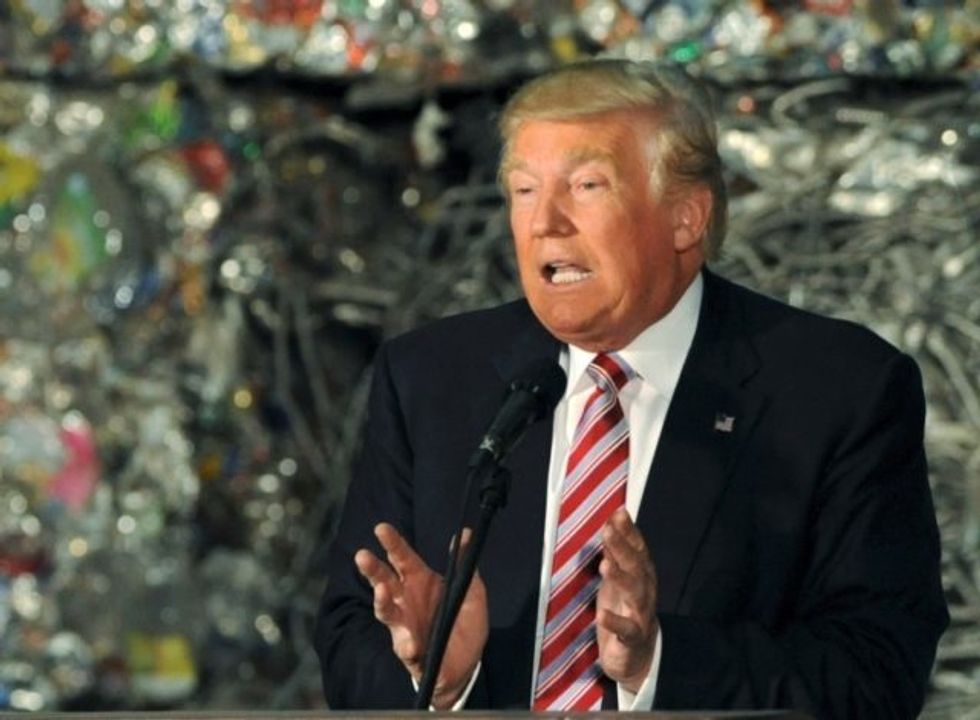 A few weeks ago, the Trump campaign tried to quash rumors of its financial demise by announcing that Trump would write off the $45 million in loans he had used to "self-fund" his campaign.
Trump spokes Hope Hicks says Trump will submit signed statement today to FEC forgiving $50 mil personal loan per legal requirement.

— Beth Reinhard (@bethreinhard) June 23, 2016
After that statement, a far-too-small-handful of political journalists responded: Show us the money .
Why? As The National Memo has reported, since Trump began bragging about his financial independence , "self-funding" doesn't really mean self-funding. It's a talking point: Trump can repay his loans with donations from supporters at any time before the Republican convention and walk away from this campaign having pulled off the most cost-efficient advertising campaign in history.
So far, that seems to be the case. According to NBC News, whose Ari Melber has tracked the promise in recent days, the FEC maintains that Trump hasn't converted any of his loans into donations, and the Trump campaign itself is refusing to release any documentation that would prove Trump has donated his campaign anything.
Campaign spokesperson Hope Hicks told NBC that the paperwork "will be filed with the next regularly scheduled FEC report [on July 20]," but declined to provide any documentation proving that claim.
Of course, that's what she did last time.
In the meantime, what about the rest of Trump's campaign? His fundraising efforts may have just broken federal law , and it is currently tens of millions of dollars in debt on top of what Trump has promised to pay . By all financial measures, billionaire Donald Trump can't afford his own ego trip.
Photo:  Republican U.S. presidential candidate Donald Trump delivers a speech at the Alumisourse Building in Monessen, Pennsylvania, U.S., June 28, 2016. REUTERS/Louis Ruediger