Donald Trump Modestly Announces 'My New Bestseller'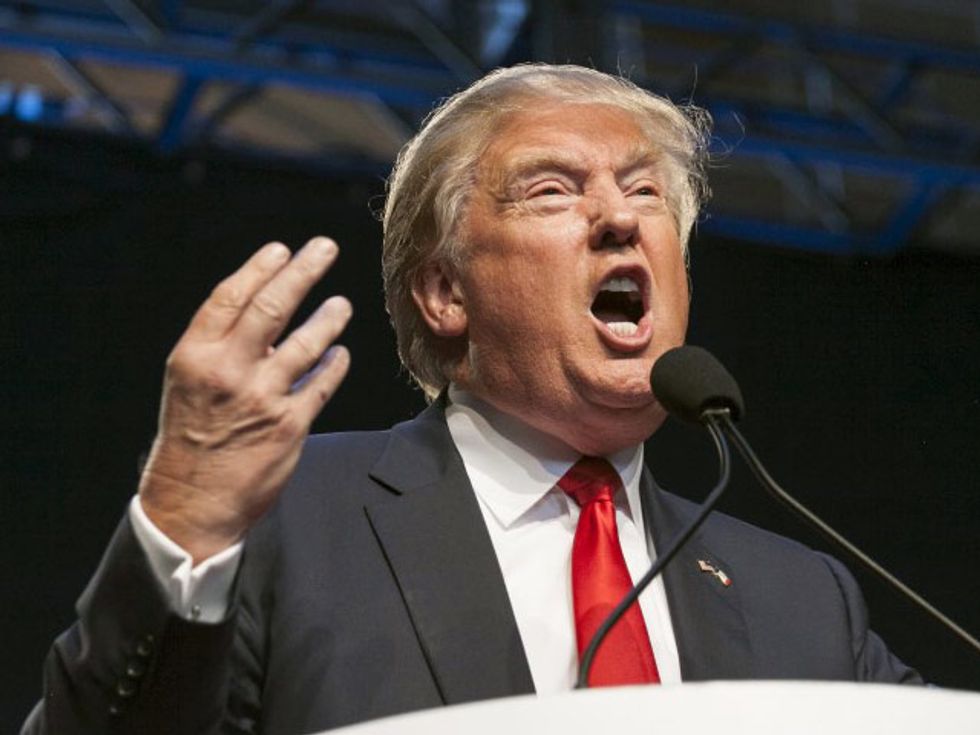 Every candidate does it, and now so will Donald Trump: roll out a campaign book. And his book is going to be huuuuge.
Threshold Editions, an imprint of Simon & Schuster, announced Monday that The Donald's new tome is scheduled for publication on October 27. It does not yet have a listed title.
As one can imagine, Trump is promoting it in only the most humble of terms.
"I am excited to announce that work on my new bestseller is almost done and I'll have a new book out from Threshold Editions and Simon & Schuster later this year," Trump said in the publisher's press release. "Not since The Art of the Deal have I had this much fun writing a book."
A quick fact check: Not only is the book not a bestseller — it hasn't even sold a single copy.
Photo: U.S. Republican presidential candidate Donald Trump speaks at the Iowa Faith and Freedom Coalition Forum in Des Moines, Iowa, on September 19, 2015. REUTERS/Brian C. Frank