Donald Trump Has Spent More Than A Quarter Of His Presidency At His Golf Resorts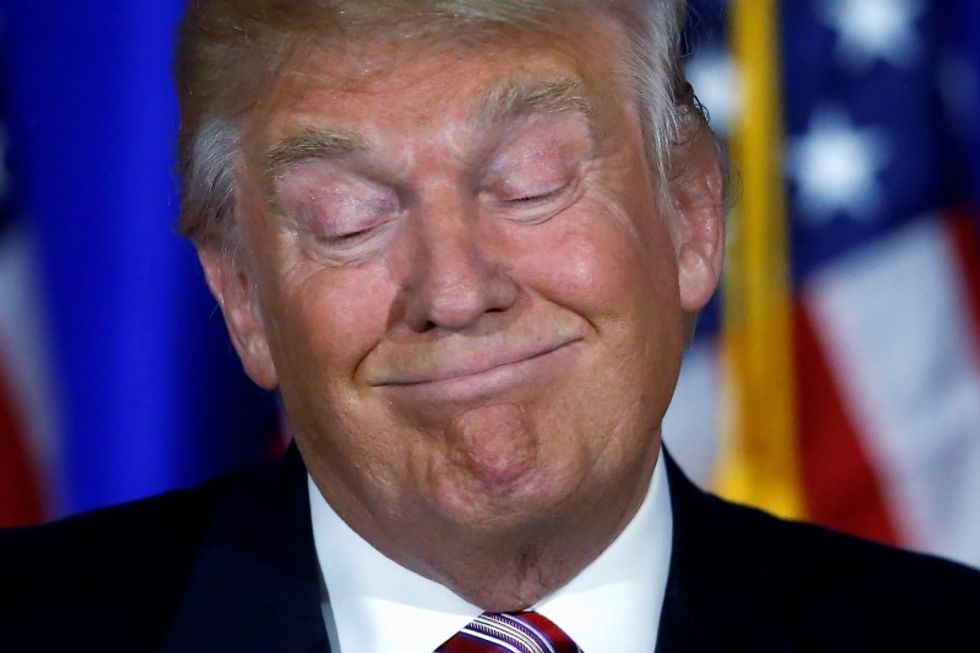 Reprinted with permission from AlterNet.
In 2016, Americans who work full time accrued an average of 22.6 paid vacation days, though only used 16.8, according to the Bureau of Labor Statistics. The second figure represents a half-day increase over 2015. During Trump's 11-plus months in office, he has already spent over 100 days on golf resorts, including more than one month each at his properties in New Jersey and Florida, per the Wall Street Journal.
Trump frequently mixes business and pleasure—he infamously enjoyed a "beautiful chocolate cake" at Mar-a-Lago while launching a bombing campaign on a Syrian airbase in April—but the final tally for 2017 is noteworthy given how frequently he criticized President Obama for golfing on the job. The New York Times reports that by his fourth month in office, Trump had already spent more time on the links than his three predecessors combined. The tax money Trump has spent on golf carts alone could have bought 54,095 school lunches.
Common Dreams notes that not only do the president's excursions raise questions about his level of interest in governing, they also likely constitute an ethics violation, as each trip benefits his properties financially. Prior to assuming office, the president handed control of the Trump Foundation to his sons, Eric and Donald Jr., but refused to divest from his business interests, which include the Trump National Golf Club in Bedminster and Mar-a-Lago; the president calls the latter his "winter White House."
"Critics including the government watchdog group Citizens for Responsibility and Ethics in Washington (CREW)—which vowed to continue fighting against the president's conflicts of interest after their lawsuit against him was dismissed this week—say Trump still profits off of his hotels, restaurants, and clubs," writes Julia Conley. "Many of his properties have raised their rates since Trump began his term, raising concerns that Trump and his company are profiting off his position in government, particularly when foreign leaders visit them."
On Christmas Day, the president vowed to get back to work the next day in order to "make America great again." That night the White House issued the following press schedule for Tuesday, December 26:
President Trump said earlier he can't wait to get back to work tomorrow.

The White House schedule for tomorrow: pic.twitter.com/cdIBazJqbP

— Olivia Nuzzi (@Olivianuzzi) December 26, 2017
H/T Common Dreams
Jacob Sugarman is a managing editor at AlterNet.