Donald Trump Wants You To Think He's Running For President (Again)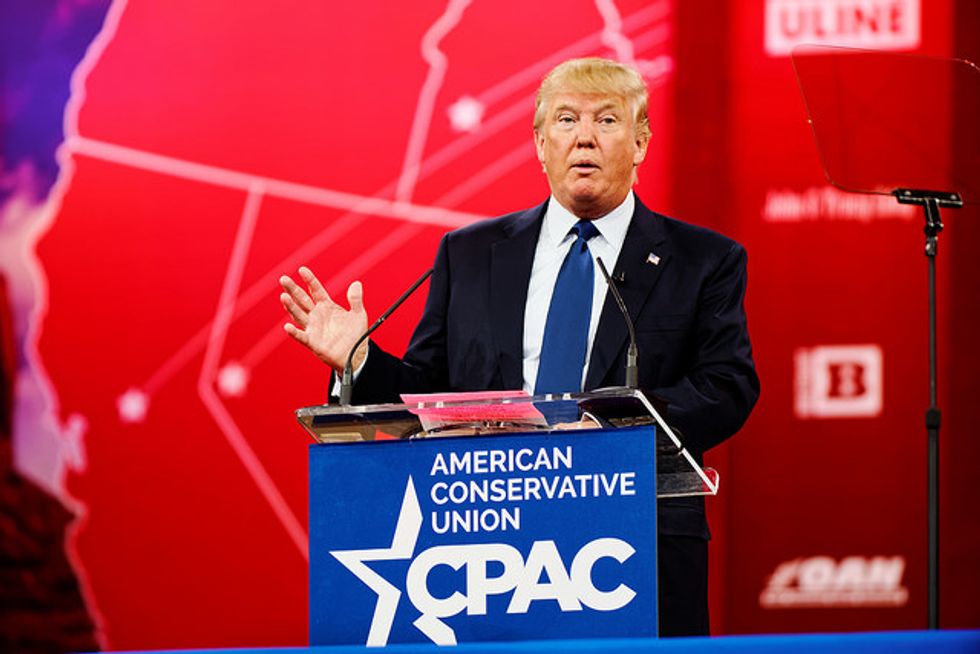 Wednesday will reportedly bring great news for political satirists, and terrible news for Republicans who hoped to avoid seeing their 2016 nominating contest turn into a three-ring circus: Donald Trump is launching a presidential exploratory committee.
Trump, a real estate developer who is now better known for his reality TV work and his stubborn commitment to birther conspiracy theories, reportedly plans to decline a renewal of his NBC contract to join the rapidly expanding Republican pre-campaign.
As the New Hampshire Union Leaderreports, Trump's presence in the race will be as self-aggrandizing as you might expect:
Trump's statement on forming the exploratory committee hints at the razzle-dazzle to come for a turbo-charged personality known for skewering the political establishment.

He refers to politicians who are "all talk and no action," his tremendous business success, and how he is "the only one who can make America truly great again!"
Although the exploratory committee is the most concrete step that Trump has ever taken toward a presidential run, there is still plenty of reason to believe that he won't go through with it. After all, Trump has publicly flirted with running in every presidential election since 2000 (in addition to several gubernatorial races), and so far he's never been willing to expose his business interets (or his shady personal life) to the scrutiny that would come with a national campaign.
Additionally, his White House hopes would face extremely long odds; a recent NBC News/Wall Street Journal poll found that 74 percent of GOP primary voters said they couldn't see themselves supporting a hypothetical Trump campaign.
But at least one group is excited about the possibility of a Trump run: Democrats. In response to the news that Trump may join the race, Democratic National Committee press secretary Holly Shulman issued the following statement:
Photo: Donald Trump addresses CPAC 2015. (Michael Vadon via Flickr)