Donald Trump's $30 Million Casino Debt Almost Disappeared Under Christie: Report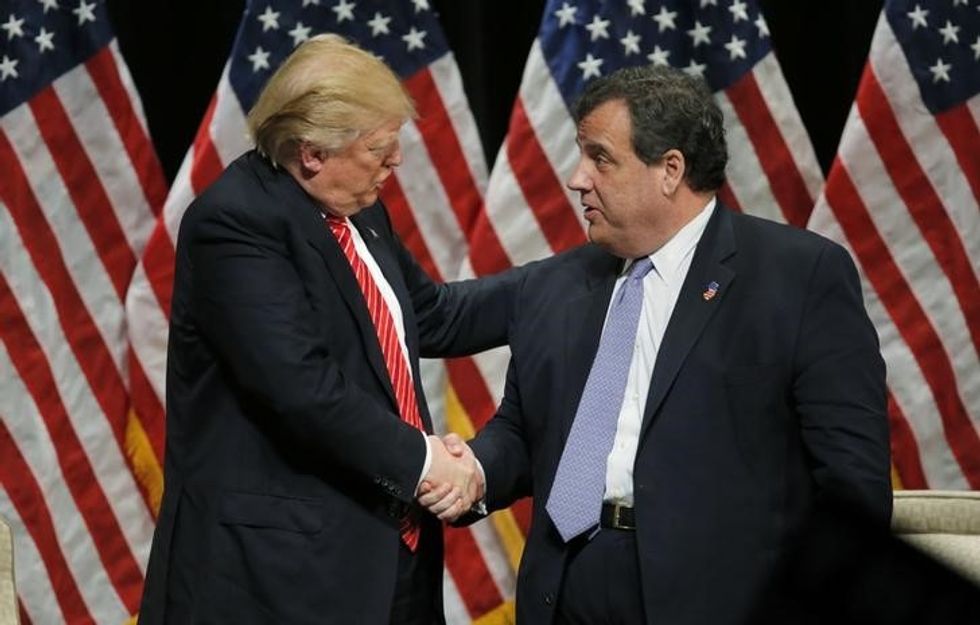 According to a new report from the New York Times, New Jersey Gov. Chris Christie allowed Donald Trump to settle $30 million worth of casino tax debts for less than 20 percent of the entire amount, totaling approximately $5 million.
The Times reports that Trump's casinos in Jersey had not only racked up a large amount of debt, they have also been accused of misrepresenting payments, and paid no taxes at all between 2002 and 2006. Christie took office in the beginning of 2010, and just under two years later, Trump's casinos and the state settled for $5 million.
Trump's casinos were under fire by state officials for years preceding Christie's governorship, which is one of the reasons this deal raises significant questions about the relationship between Trump and Christie.
Christie spokesperson Brian Murray only told the Times that Christie could not comment on the terms of the settlement and that he was unaware of the tax dispute.
According to the Times, after not paying corporate taxes for four years, the Trump casinos raised further suspicion 2007 when state auditors said they discovered issues in Trump casions' tax returns that raised "numerous additional questions regarding [their] accuracy." The casinos reported lower revenue numbers on tax returns than on filings with the State Casino Control commission.
By the time the casinos filed for bankruptcy protection in 2009, the debt was already nearly $30 million. Just two years later, the debt would be nearly wiped out under the Christie administration.
Christie and Trump have been friendly for years, and Christie was under consideration to be Trump's running mate before the selection of Mike Pence.
Photo: Republican U.S. presidential candidate Donald Trump (L) greets New Jersey Governor and former Republican presidential candidate Chris Christie at a town hall campaign event in Hickory, North Carolina. March 14, 2016. REUTERS/Chris Keane