Donald Trump's Crumbling Brand Just Took Another Major Hit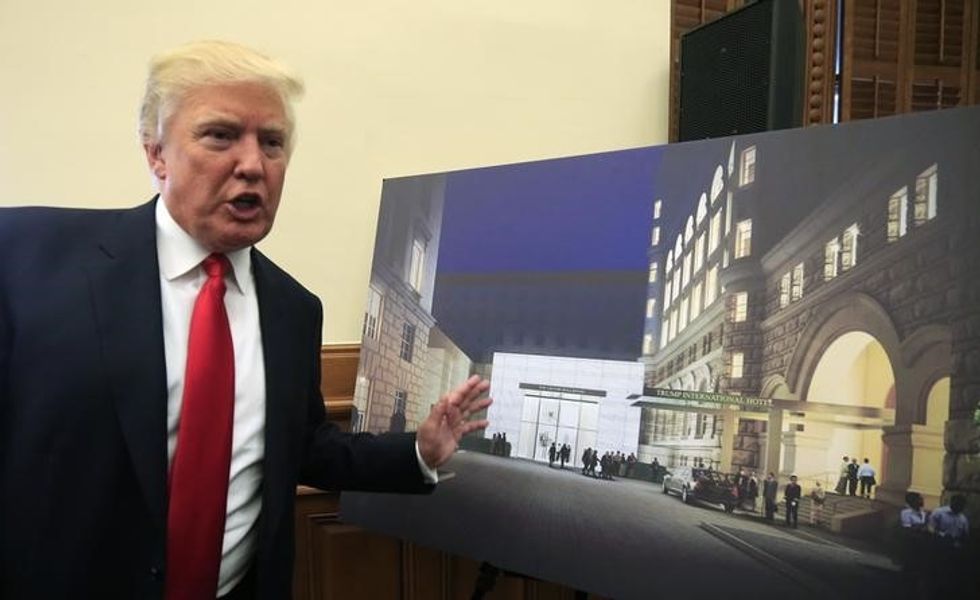 Reprinted with permission from Alternet.

Between the Trump slump and a growing movement to boycott his products, the president's brand is in free fall—especially in his hometown of New York City.
While membership fees at the Mar-a-Lago resort have doubled, Trump SoHo in Lower Manhattan began planning layoffs shortly after its ground floor restaurant Koi announced its imminent closure last month.
"That sounds to me like a financially troubled hotel," Jan de Roos, a professor at the Cornell Hotel School, told WNYC when asked about the sharp decrease in corporate events booked at the venue—a steady trend over the course of the past year.
In its report, WNYC found that while "the hotel indeed remains well-liked," its prices have dropped significantly.
"Today, you can find rooms for under $400 a night, several hundred dollars less than other five-star Manhattan hotels—less even than some four-star hotels," Ilya Marritz and Andrea Bernstein reported.
A Trump organization spokesperson cited "seasonality and macro-economic forces" when asked about Trump SoHo's business and declined to provide further details.
"I have to believe that a lot of organizations would not want to have meetings at a Trump Hotel just to not have to deal with it," de Roos added.
Listen:
Alexandra Rosenmann is an AlterNet associate editor. Follow her @alexpreditor.
This article was made possible by the readers and supporters of AlterNet.