Dow Jones Closes At All-Time High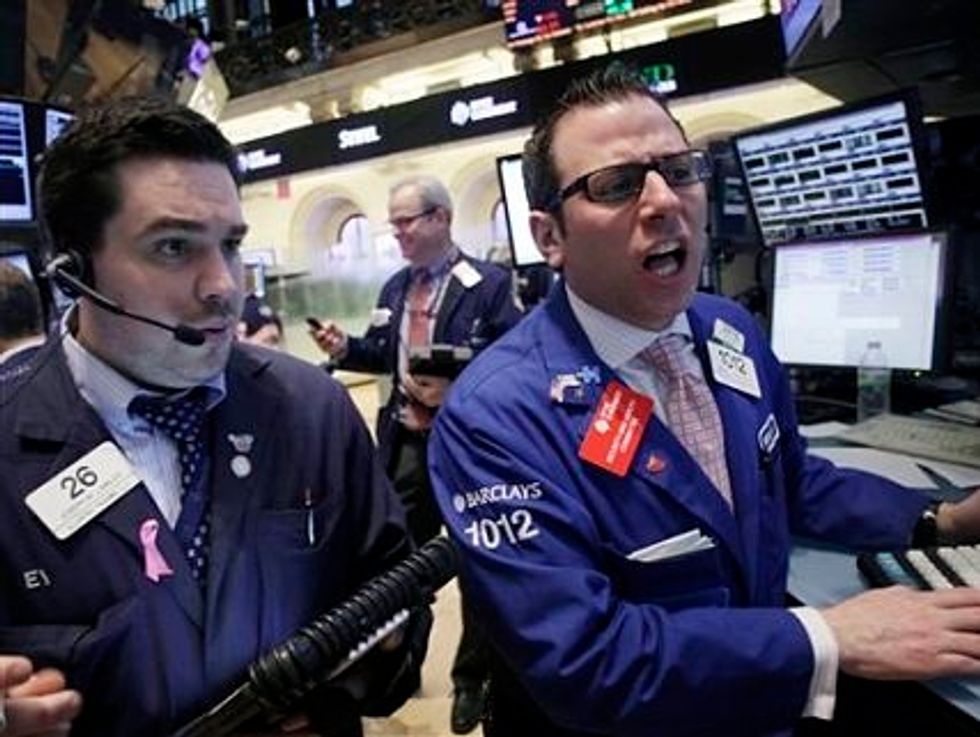 The Dow Jones Industrial Average hit a record high on Tuesday, suggesting that Wall Street is not concerned about the $85 billion budget sequester that began taking effect on March 1st.
The Dow closed at 14,253.92, easily topping the previous record of 14,164.53, which was set on October 9th, 2007. The Dow also registered its first three-day win streak since January. Overall, the Dow is having an exceedingly strong year: The average is up 9 percent since the start of 2013, compared to its 7.3 percent rise in all of 2012.
As Ezra Klein points out at Wonkblog, when adjusted for inflation the Dow is still short of its previous records. Still, the strong gains represent an impressive turnaround from the depths of the financial crisis that left the Dow at less than half of its current value.
The other major stock market indices are showing strong numbers as well. The S&P 500 traded at a 5 1/2-year high on Tuesday, and closed at 1,539.80 — less than 2 percent away from a record of its own. The NASDAQ rose 1.32 percent, to close at 3,224.13.
The stock market rise reflects Wall Street's skepticism over the damaging effects of the budget sequester. Although leaders from both parties have repeatedly warned that the severe cuts will endanger the economy, investors heard similar warnings about the debt ceiling, payroll tax extension, and fiscal cliff standoffs. At this point, Wall Street may have simply tuned out the political drama.
Additionally, the new record reflects the degree to which big business has been insulated from many of the country's economic struggles. Even as unemployment and overall growth have lagged in the slow economic recovery, the market has continued to soar.
Photo: AP/Mark Lennihan