#EndorseThis: On A Comical Quest For Crudités With Dr. Oz
@nationalmemo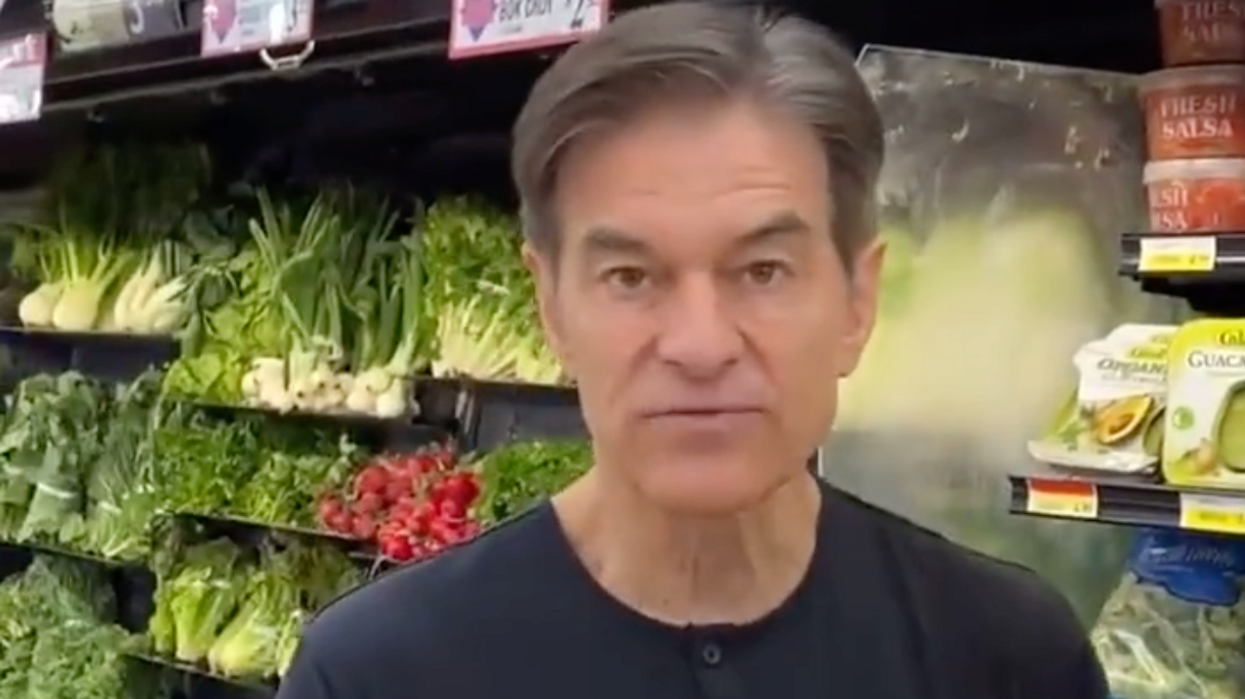 Mehmet Oz, the TV quack doctor and ambitious Republican, may be running the worst Senate campaign ever seen in the state of Pennsylvania, which is not in fact his home state (New Jersey is).
Among the many and varied blunders besetting the unfortunate candidate is a video, resurfaced since its initial appearance last spring, that shows him "shopping for crudités" -- or as his Democratic opponent John Fetterman translated, a veggie tray -- at a supermarket whose named he mispronounced as "Wegner's."

Although Oz clearly aimed to highlight the impact of inflation on food on an average mega-millionaire such as himself -- and to take a cheap shot at President Joe Biden -- this video simply exposed his own phony and mildly weird persona. Does he really want to eat raw asparagus? Is he going to dip it in fresh salsa? Yeccch. And did he think tequila was available in Pennsylvania supermarkets? (It is not.)
Still, this video explains one thing very well, which is why the National Republican Senatorial Committee canceled $5 million worth of advertising for Oz in the Keystone State. Ad time is expensive there, but he can't blame Biden for that.
\u201c@umichvoter Nothing says I am a man of the people like fake shopping for crudit\u00e9s.\u201d

— umichvoter \ud83c\udff3\ufe0f\u200d\ud83c\udf08 (@umichvoter \ud83c\udff3\ufe0f\u200d\ud83c\udf08) 1660532377