Draft-dodger Giuliani Attacks Military Service On Memorial Day Weekend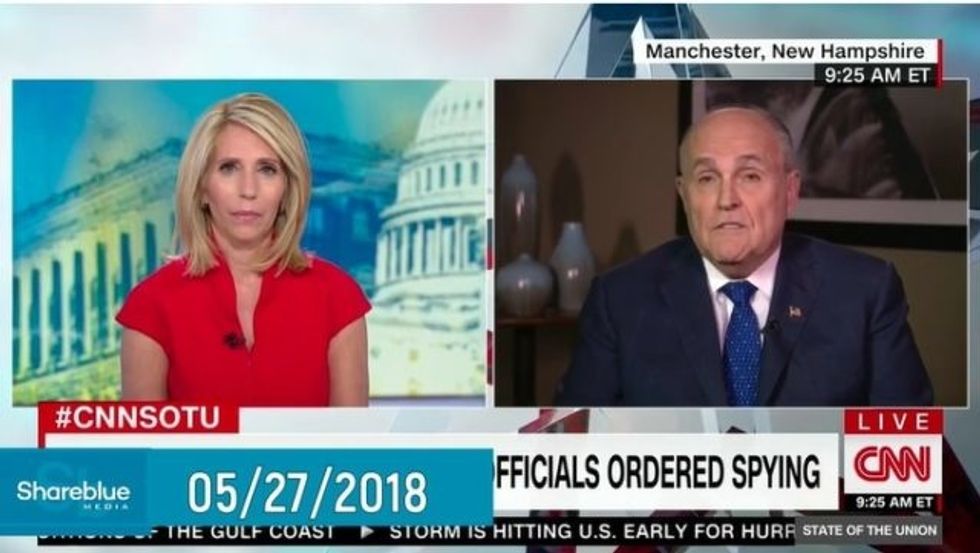 Reprinted with permission from Shareblue.com
Rudy Giuliani marked Memorial Day weekend by referring to two men who have served their country as "clowns."
On CNN's "State of the Union" Sunday morning, host Dana Bash asked about Trump's recent attacks on retired Gen. James Clapper and former CIA Director John Brennan, and the existence of a "criminal deep state."
"I have no regard at all for Clapper and Brennan," Giuliani said. "I think they are two clowns."
After rambling about the "Spygate" conspiracy theory and criticizing Brennan for disowning the Bush-era torture program, he added, "They are not civil servants, as far as I know."
"All of those decades of service in the military?" Bash asked.
"There are a lot of people with decades of service, some good, some bad," Giuliani said. "Some get consumed with power, and some … begin to lie."
Brennan was too young to have served in Vietnam, but served his country by joining the CIA in 1980, and began his counterterrorism career in the early 1990s. Clapper volunteered for two tours in Vietnam, and rose to the rank of lieutenant-general in the Air Force before retiring in 1995.
Giuliani, on the other hand, received several deferments, and even went to federal court when one of them was denied. In 2007, VoteVets Chairman Jon Soltz called him a "draft-dodger."
Which puts Giuliani right at home with Trump, who also avoided the draft, and who said that avoiding an STD was his own "personal Vietnam."
Thus it's not surprising that Giuliani would take such a dismissive attitude toward those who have served the country. But doing so on Memorial Day weekend is particularly tasteless, even for Trump's circle.