Drought-Stricken California's Wealthy Pay Up To Keep Lawns Lush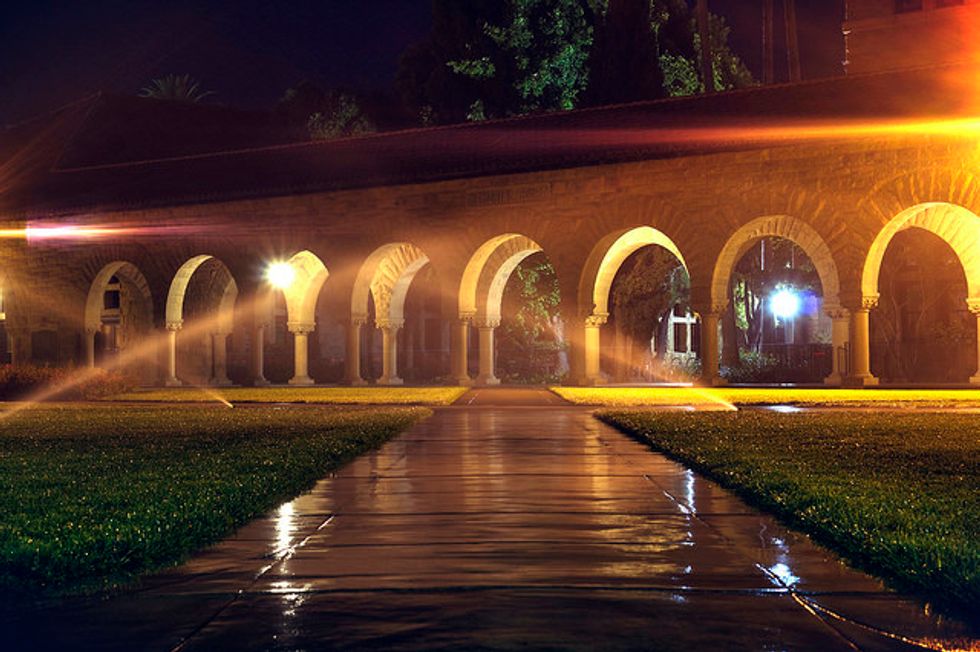 By Esme E. Deprez, Bloomberg News (TNS)
SANTA BARBARA, Calif. — Mandatory water rationing struck California's celebrity-filled enclave of Montecito last year and, within weeks, residents created a market based on avoidance.
Gardens stayed lush and lawns verdant as citizens paid tanker trucks to deliver thousands of gallons to homes in the seaside suburb of Santa Barbara. They drilled in back yards, driving the county's tally of new wells to a record. Some simply paid fines for exceeding allocations, padding the water district's budget by more than $2 million.
"People feel strongly about their landscaping and want to keep their homes beautiful," said Patrick Nesbitt, who drilled a well to hydrate parts of his 70-acre estate but let his polo field go dry. "Why should anybody object?"
As drought drags into a fourth year, Californians statewide will confront similar choices thanks to unprecedented consumption cuts mandated by Gov. Jerry Brown. Rationing in the Montecito water district, where the typical house sells for more than $2 million and where Oprah Winfrey, Google Inc. Chairman Eric Schmidt and Berkshire Hathaway Inc. Vice Chairman Charlie Munger live, shows how the ability to stop one's property from baking brown depends on a steady flow of green.
The state's Water Resources Control Board last week outlined its plan for mandatory cuts, which range from 10 percent to 35 percent. Communities with above-average consumption, which are often wealthier, must conserve most.
The correlation between income and water use makes an emerald lawn symbolize an economic divide, said Peter Gleick, president of the Pacific Institute, a research and policy group in Oakland, Calif. Water is unevenly distributed; poor communities in the Central Valley also receive water by tanker, but to drink, not moisten greenery, he said.
"How would we feel if you could pay extra to smoke on airplanes?" Gleick said. "When we decide something is a bad idea in general for society, we don't want the rich to be able to buy their way out of it."
As much as 80 percent of urban water nourishes outdoor landscaping, a feature in ample supply on the sprawling estates of Montecito, an unincorporated hamlet of 9,000 people located 90 miles up the coast from Los Angeles.
Country clubs and homes capped with Mediterranean red-tile roofs are nestled between the Santa Ynez Mountains and white-sand beaches of the Pacific Ocean. Residents say the preservation of landscapes and property values are intertwined, and dead and dying foliage increase vulnerability to fire.
Yet virtually no groundwater lies below Montecito, making it reliant on outside sources. In February 2014, as reservoirs ran low and promised water from the state failed to materialize, the Water District declared a shortage emergency. Rationing followed.
In September 2014, each Montecitan used about 241 gallons per day. That compared with residents in Cambria, the least profligate, who used 40 gallons, and to residents in Rancho Santa Fe who topped the list at 585.
Customers cut consumption by about 40 percent in 2014 compared with the year before, said Water District General Manager Tom Mosby. About 95 percent stay within monthly allocations set by property size. Penalties for overuse total $2.2 million so far this fiscal year.
"The majority of our customers are willing to work with us," he said. "If certain customers are doing whatever it is to augment the water supplied to their properties outside of the district water supply, we can't stop that."
Discontent festers. In a recent letter to the editor of the Montecito Journal, resident Bill Reyner accused the district of mismanagement and called the cuts harmful.
"How many of you have lost significant investments in landscaping, seen mature trees die, counted the seconds in your showers, tirelessly checked your water meters and even put up with the built-up urine in your toilets?" he wrote.
Nesbitt, the founder of Windsor Capital Group Inc. and the largest U.S. private owner-operator of Embassy Suites hotels, says he has conserved by replumbing his 10,500-square-foot villa and installing drip irrigation that uses nonpotable water.
"We've made, I think, a Herculean effort to comply," he said.
Nesbitt lost a lawsuit to reverse the district's decision reclassifying his polo field and horse-training grounds to residential from agricultural. He's now suing the agency again, contending residential property owners subsidize lower rates enjoyed by agricultural customers. He says he's trying to gain access to more nonpotable water by persuading the district to let him tap one of its wells.
It's not just Montecitans who have sought workarounds. In Cambria, midway between San Francisco and Los Angeles, residents now use just 32 gallons a day, less than half than before the drought began in 2011, since rationing took effect in March 2014. Clyde Warren, a private water supplier who draws from a permitted well, says he now sells 20,000 gallons on weekdays. Prior to rationing, it was common to go days without selling any, he said.
He has customers who are ostentatiously green and customers who are ostentatiously affluent.
"We get Priuses in here, Mercedes, a little of everything," he said.
Customers of the Los Angeles Department of Water and Power will need to conserve 20 percent. One is George Grifka, a cardiologist, who said economics already drove him to replace thirsty grass and rose bushes on his property overlooking a golf course. He brought in drought-resistant native species including aloe and blue ice plant.
"Water costs money," he said. "I wanted to have a durable, aesthetically pleasing landscape that also would not be economically detrimental. Plus, I didn't want to waste water."
A couple of miles away near the Beverly Hills Country Club, Charles Ferraro, a retired hospitality executive, said he's ready to conserve more, but draws the line at ripping out his lawn.
"I don't have fake plants, I don't have fake lawn," he said on a recent afternoon as his gardener doused the grass with a hose. "I started working washing dishes at age 13 and worked my way up, and what I enjoy is what I worked for."
Already, he said, he's reset his sprinklers to run two days a week, down from three, and stopped hosing off his driveway.
(With assistance from James Nash in Los Angeles.)
(c)2015 Bloomberg News, Distributed by Tribune Content Agency, LLC
Peter Thoeny via Flickr