Drug Dealer's Arrest Caused Pence To Cancel New Hampshire Trip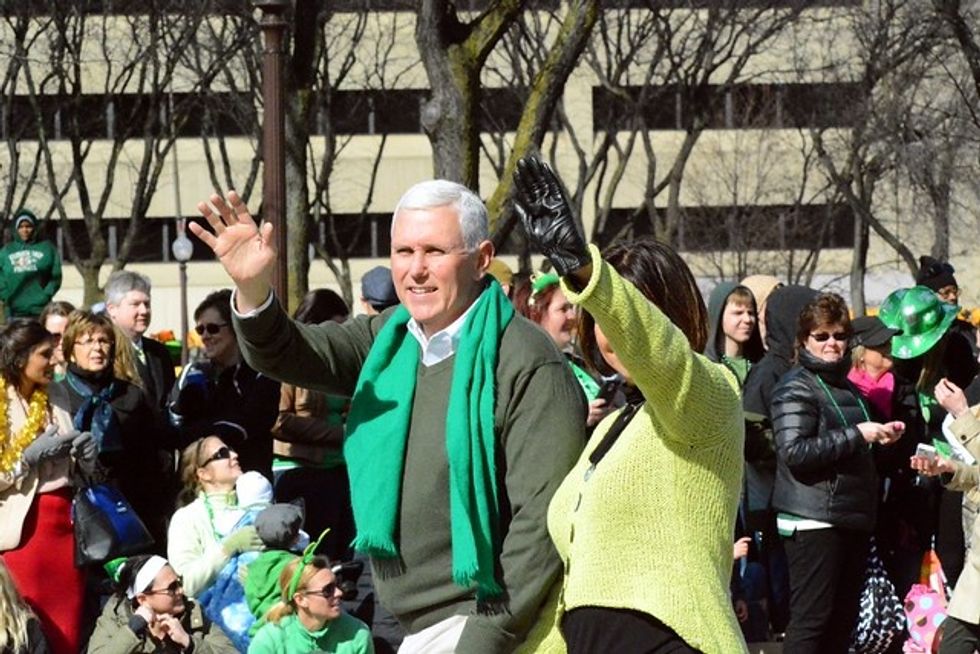 Reprinted with permission from Alternet.
At the beginning of the month, Vice President Mike Pence's trip to New Hampshire was abruptly canceled with no clear explanation given. The event inspired widespread curiosity in the press, but even the typically loose-lipped president didn't let anything slip, saying only that the reason would become public within a few weeks.
Now, a new report from Politico appears to provide an answer to the mystery.
Pence was likely to meet with Jeff Hatch during the visit, who law enforcement believed at the time was responsible for "moving more than $100,000 of fentanyl from Massachusetts to New Hampshire," according to the report.
Hatch pleaded guilty in federal court on Friday, Politico reported, and could face up to four years in prison.
The vice president's office appears to have wanted to avoid Pence shaking hands with someone who would soon be pleading guilty to criminal drug charges. Given that the law enforcement matter was still pending at the time, it's not surprising that the administration would keep this reason a secret.
In a recent interview given to CBS, Pence said of the matter: "It was a circumstance on the ground in New Hampshire that made our trip there no longer appropriate."