'Dukes Of Hazzard' Pulled From TV In Latest Blow To Confederate Flag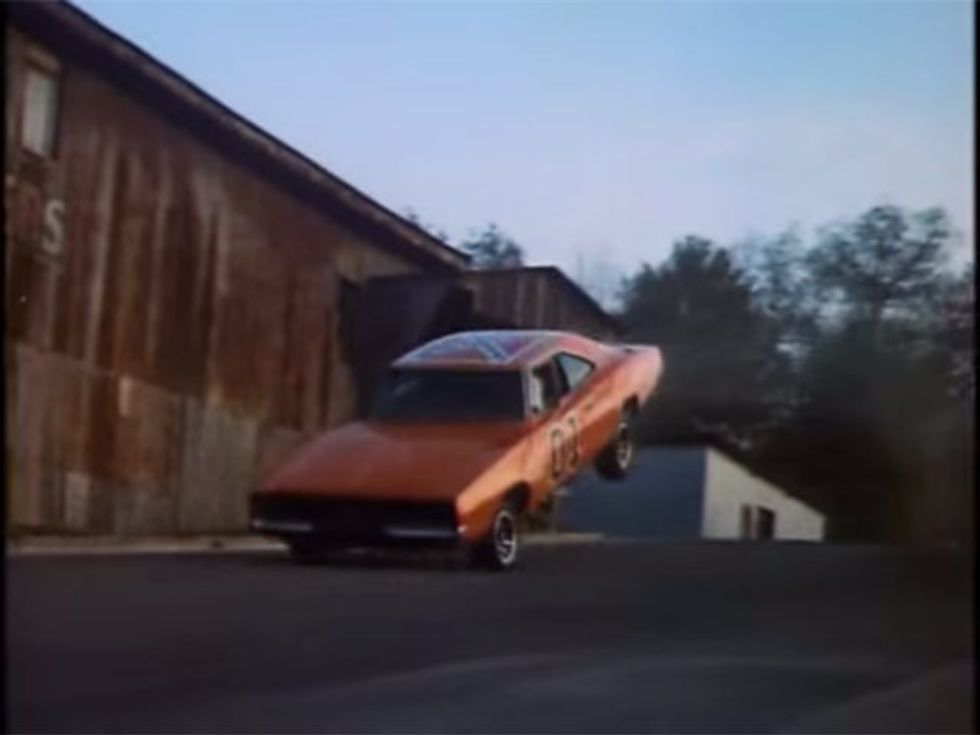 Looks like somebody finally got them Duke boys.
The Dukes of Hazzard chronicled the adventures of a lovable family of backwoods moonshiners, who evade the police on high-speed chases in a car painted with the Confederate flag, using their trusty bows and arrows instead of firearms, and somehow never seeming to actually get shot or arrested. The show, which ran from 1979 to 1985, perhaps has simply been passed by in terms of what is actually acceptable.
Entertainment Weekly reports the cable channel TV Land, which shows reruns of classic shows, has pulled Dukes from its schedule — the latest in an ongoing backlash against the Confederate flag in the wake of the massacre at the historic black church Emanuel AME in Charleston, South Carolina.
Last week, Warner Brothers announced that it would discontinue the toy and model licensing of the show's iconic car, known as the "General Lee," an orange 1969 Dodge Charger with the Confederate flag and the car's eponymous name painted on the top.
Also last week, one of the show's actors, Ben Jones — who played the zany mechanic "Cooter" and also served two terms in Congress as a Democrat from Georgia, from 1989 to 1993 — posted a message on Facebook standing by the Confederate flag.
The message, which was written entirely in capital letters, read in part:
THINK ALL OF HAZZARD NATION UNDERSTANDS THAT THE CONFEDERATE BATTLE FLAG IS THE SYMBOL THAT REPRESENTS THE INDOMITABLE SPIRIT OF INDEPENDENCE WHICH KEEPS US "MAKIN' OUR WAY THE ONLY WAY WE KNOW HOW."

THAT FLAG ON TOP OF THE GENERAL LEE MADE A STATEMENT THAT THE VALUES OF THE RURAL SOUTH WERE THE VALUES OF COURAGE AND FAMILY AND GOOD TIMES.

OUR BELOVED SYMBOL IS NOW BEING ATTACKED IN A WAVE OF POLITICAL CORRECTNESS THAT IS UNPRECEDENTED IN OUR NATION OF FREE SPEECH AND FREE EXPRESSION. ACTIVISTS AND POLITICIANS ARE VILLIFYING SOUTHERN CULTURE AND OUR HERITAGE AS BEING BIGOTED AND RACIST. WE KNOW THAT THIS IS NOT THE CASE. AND WE KNOW THAT IN HAZZARD COUNTY THERE WAS NEVER ANY RACISM.