Durham Settles Lawsuit With Former Duke Lacrosse Players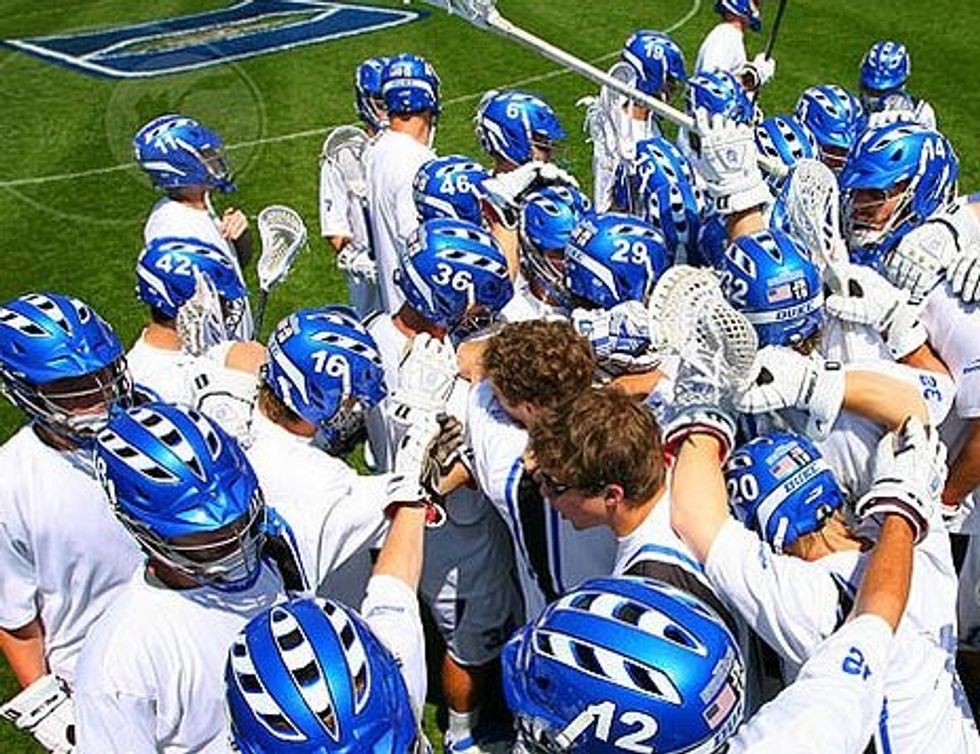 By Anne Blythe, The News & Observer (Raleigh, NC)
DURHAM, N.C. — Eight years after three Duke lacrosse players were wrongfully accused of rape in a case that put Durham and its police department under a harsh spotlight, a long-running lawsuit has been settled.
Under terms of the settlement, the three players — Reade Seligmann, Collin Finnerty and Dave Evans — will receive no money. At their request, the city will make a $50,000 grant to the North Carolina Innocence Inquiry Commission.
The settlement was outlined in federal court documents this week and at a hearing Friday.
Evans, Finnerty and Seligmann were charged in 2006 with sexually assaulting Crystal Mangum, a stripper hired to perform at a team party on March 13, 2006.
Mike Nifong, Durham's district attorney at the time, proceeded with prosecuting a case that fell apart as Mangum changed her story many times.
A special prosecutor was assigned to the case, and North Carolina Attorney General Roy Cooper later declared the players innocent of the accusations against them.
Nifong was forced to resign as district attorney and later stripped of his law license because of his actions in the case.
The players sued the city, the police department and other officers, pursuing federal civil rights claims.
The city issued a statement Friday:
"As the City has maintained throughout, it believes that its police officers had an obligation to investigate the allegations made by Crystal Mangum in 2006 and that no police officer nor any other City employee engaged in improper conduct. The former District Attorney, Mike Nifong, was not a City employee, and Mr. Nifong was subsequently convicted of criminal contempt and disbarred for his actions."
Photo: weike via Flickr