Dutch Reporters Blast Lying US Ambassador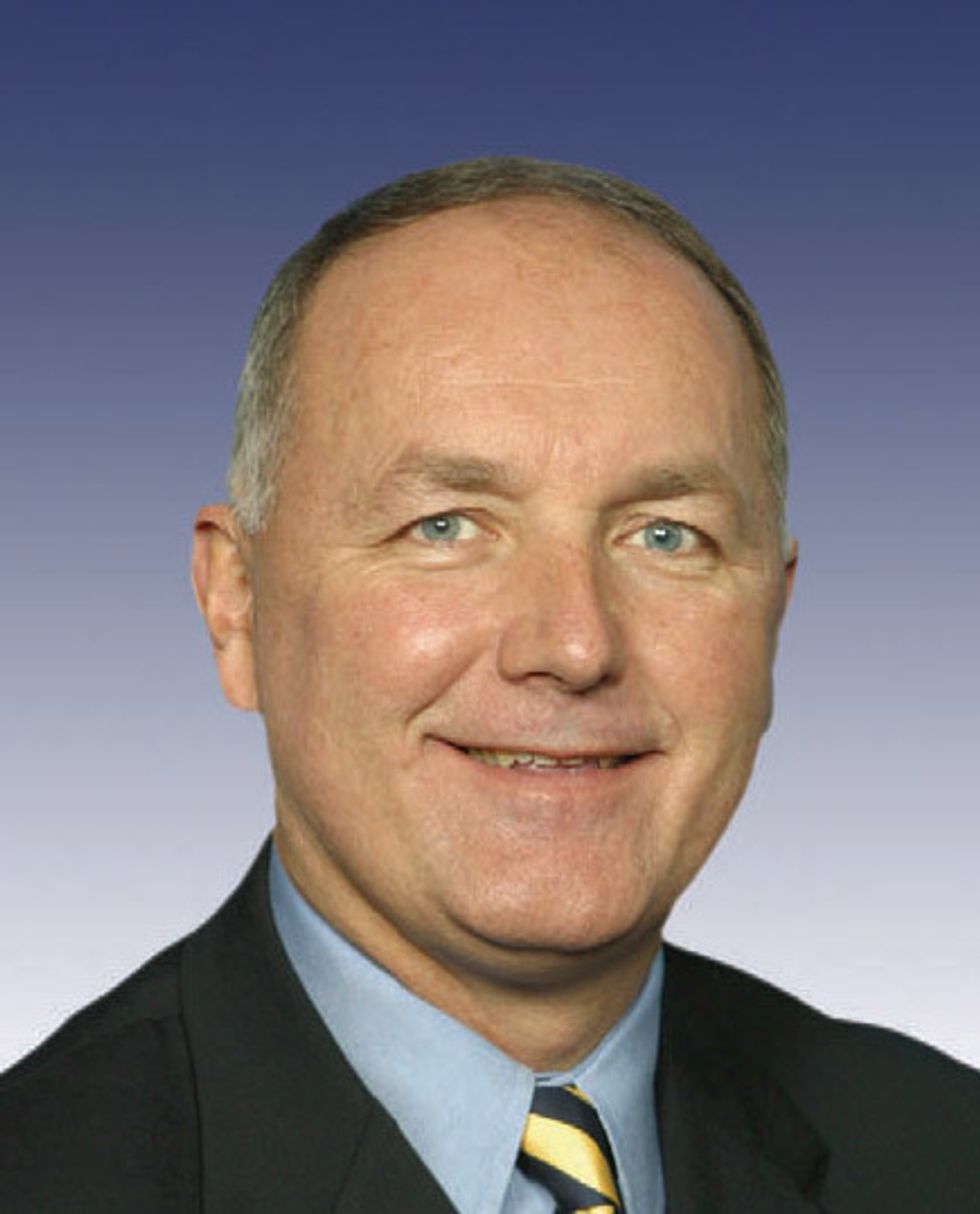 Reprinted with permission from AlterNet.
Trump's ambassador to the Netherlands, Pete Hoekstra, is proving to be just as cringe-inducing as many of this administration's other appointees.
You may remember Hoekstra from his viral humiliation in December, when he was caught on camera lying about racist and unfounded statements about the threat of radical Islam. At a 2015 conference, he grossly exaggerated its dangers, claiming "the Islamic movement has now gotten to a point where they have put Europe into chaos." Hoekstra said there is "chaos in the Netherlands, there are cars being burned, there are politicians that are being burned. And yes, there are no-go zones in the Netherlands."
When a reporter pressed him on the accuracy of these statements last month, he summoned the spirit of Donald Trump, claiming, "I didn't say that, it's an incorrect statement. We'd call that fake news."
The reporter showed him the exact clip in which Hoekstra had made the remarks about chaos and burning, and said, "You call that fake news?" Yet Hoekstra doubled down: "I didn't call that fake news. I didn't use those words today."
On Wednesday, Hoekstra dug himself into an even deeper hole at a Dutch press conference marking the beginning of his ambassadorship, when reporters asked again for him to clarify: "Are politicians being burned in the Netherlands? Is that something you believe?"
"I'm not revisiting the issue," Hoekstra replied. He refused to say anything further, and the room exploded in protest.
"Why don't you answer the question?" one journalist called out.
"This is the Netherlands, you have to answer questions," another journalist said. (Whoever she is, she should be promoted to White House correspondent.)
Hoekstra issued a strange half-apology last month after his first "fake news" confrontation, but provided no clarity on his false statements about burning cars and politicians and mythical Sharia-ruled "no-go" zones in the Netherlands. His racial insensitivity shouldn't surprise anybody; Hoekstra came under fire for issuing a racist Super Bowl ad against his opponent in their 2012 race for Michigan Senate. (The comedy brand Funny or Die later released a parody of the ad, which is worth a watch if you need some comic relief.)
Watch the video of Hoekstra's interview below.
Today Dutch press welcomed @petehoekstra as new ambassador to the Netherlands. In 2015 Hoekstra said Dutch"politicians are being burned" (not true). The only one who did get burned today is… Hoekstra himself. By refusing to answer our questions. pic.twitter.com/Dv2aalbhDP

— Roel Geeraedts (@RGjournalist) January 10, 2018
Liz Posner is a managing editor at AlterNet. Her work has appeared on Forbes.com, Bust, Bustle, Refinery29, and elsewhere. Follow her on Twitter at @elizpos.