Early Voting Turnout In Georgia Is Smashing Previous 2018 Midterm Record
@CynicalBrandon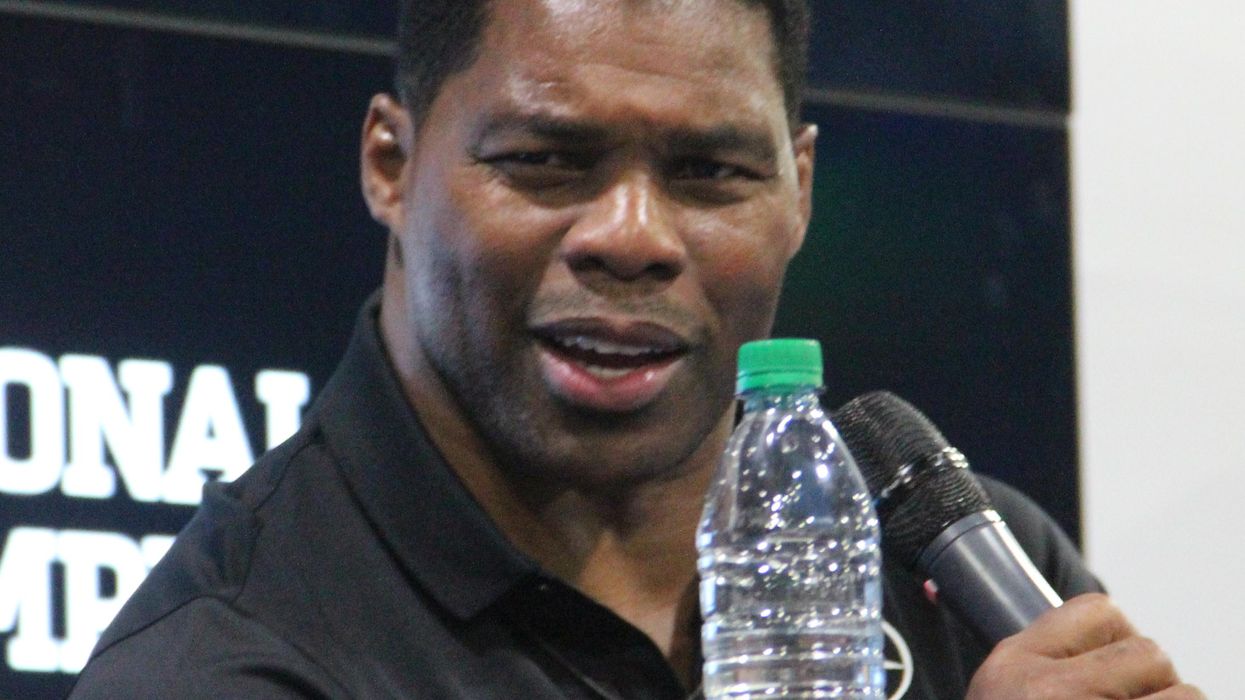 Herschel Walker
Early voting in Georgia began on Monday and after 24 hours, a record turnout is being reported by Republican Secretary of State Brad Raffensperger's office.
"As of Tuesday, October 18th just over 131,000 Georgia voters have cast their ballot during Early Voting. This is up from 70,849 on the first day of Early Voting in the 2018 midterm election, marking an 85 percent increase, and nears the day one Early Voting turnout in the 2020 Presidential election," the press briefing states.
"Statewide, reports of long lines were minimal, though there were some reports of voters waiting in line for more than 30 minutes from a few popular voting locations in metro areas," it adds. "Early voting turnout is expected to increase during the final week of early voting, and all Georgia counties will have an Early Voting Saturday this upcoming Saturday, October 22nd."
Georgia's gubernatorial race – a rematch between incumbent Republican Brian Kemp and Democrat Stacey Abrams – is one of the most closely-watched contests in the 2022 midterm cycle. Abrams narrowly lost the governorship to Kemp in 2018.
The other showdown that has garnered daily national attention is between Democratic United States Senator Raphael Warnock – a pastor at Doctor Martin Luther King Junior's Ebenezer Baptist Church in Atlanta – and right-wing Trump-backed challenger Herschel Walker, an ex-football star whose campaign has been rocked by an unending series of personal scandals. The winner of that seat could determine partisan control of the upper congressional chamber.
President Joe Biden defeated former President Donald Trump in 2020, adding its 16 Electoral College votes to his total of 306 over Trump's 232. The Peach State was the crux of Trump's efforts to remain in power when he asked Raffensperger to "find me 11,780 votes." Prior to then, Georgia last turned blue in a presidential election when it went for then-Democratic Arkansas Governor Bill Clinton in 1992.