Early Warning: Ryan Medicare Plan Imperils Battleground Republicans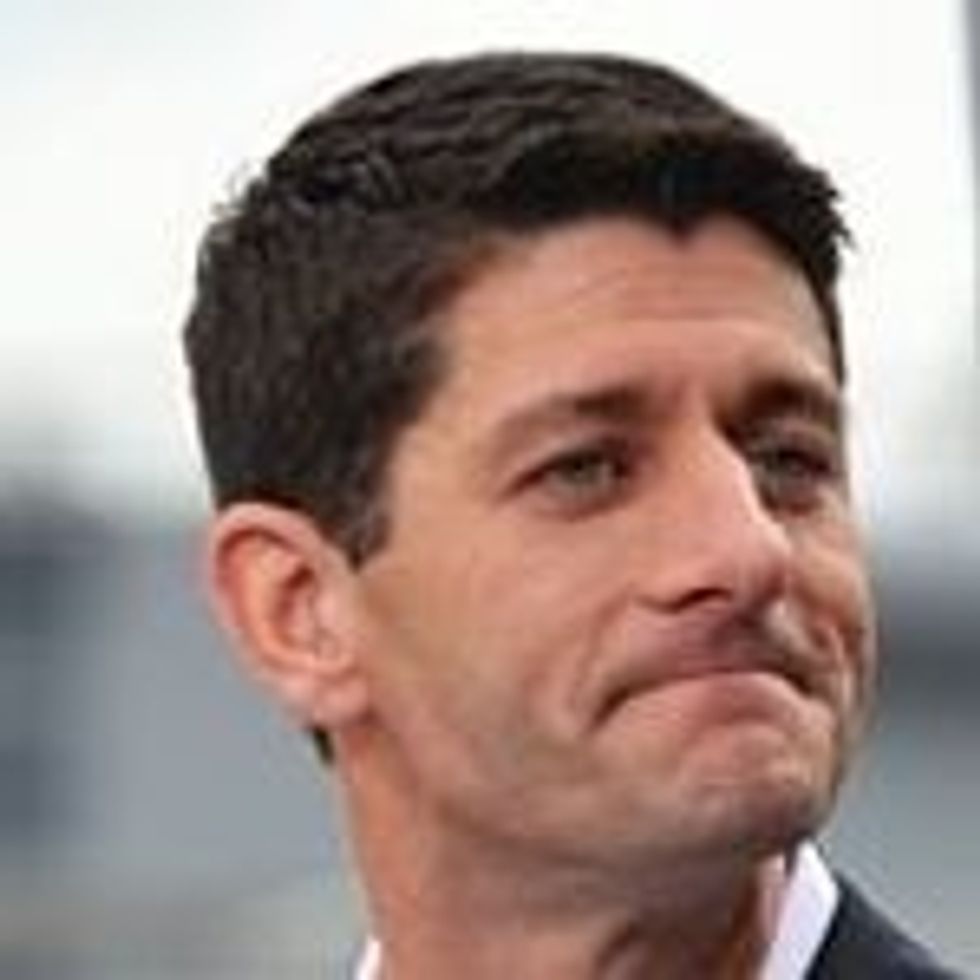 Even before Mitt Romney named Paul Ryan to the ticket, our Battleground polling results indicated an erosion of support for Republicans, largely based on Paul Ryan's plans for Medicare and entitlements.  The advantage Republicans held among seniors in 2010 has been completely decimated. Across these Republican districts, incumbents now hold just a two-point lead with voters over age 64—a group Republicans won by 18 points in 2010.
Not surprisingly, the leading factor in this shift away from the GOP is Paul Ryan's war on Medicare.  By a decisive six-point margin, voters in these districts now say they trust Democrats more than Republicans when it comes to Medicare. Among voters in the 27 most competitive Republican battleground seats, Democrats now hold an 11-point advantage on Medicare.
We are in the business of predictive politics, so you'll forgive us if we pause for a moment to say… we warned them two years ago. Immediately following the 2010 election, we offered our analysis of the "shellacking" suffered by Democrats at the midterm ballot box.  We acknowledged the wounding outcome but — after careful analysis of our own poll results — we saw a broader and more important message in the midterm: Democrats did not lose because voters wanted to move in the direction that Paul Ryan and the House Republicans have since tried to take the country.
Back then we wrote:
There is no evidence that this was an affirmative vote for Republicans.  Their standing is no higher in this year's post-election polls than it was in 2008 and 2006.  There is a lot of evidence that voters do not share Republicans' priorities, particularly on Social Security and Medicare, and voters did not mandate a consuming focus on spending cuts and deficit reduction…[the results do] not translate into a mandate for Republicans to slash spending… and squander the next two years trying to repeal health care.
We do not yet know the outcome of the 2012 election and we're certainly not calling it now—the Congressional ballot remains tight and there are still more than two months of tough campaigning to go.  But at this moment, our latest battleground survey in the 54 most vulnerable Republican-held districts—many of the same Republicans who "shellacked" us in 2010—shows that GOP incumbents are paying a heavy price for misreading the 2010 election results and overreaching on a conservative Paul Ryan agenda that voters did not mandate.
Republicans are beginning to glimpse the danger facing their candidates.  As Politico reported last week, the National Republican Congressional Committee is now encouraging candidates in these battleground districts to distance themselves from Ryan's policies, particularly on Medicare and entitlements.  The NRCC's memo is "a clear and immediate sign that Republicans knew Ryan could create trouble down-ballot for GOP candidates in tight Congressional races."
All these findings have yet to be tested in a campaign context.  Democratic challengers remain unnamed and Republican incumbents have just started seriously campaigning to keep their jobs. But conventional wisdom notwithstanding, the trajectory of public opinion and current events do not bode well for House Republicans.