Economist Critical Of Privatized Prisons Shares Nobel Prize
@reuters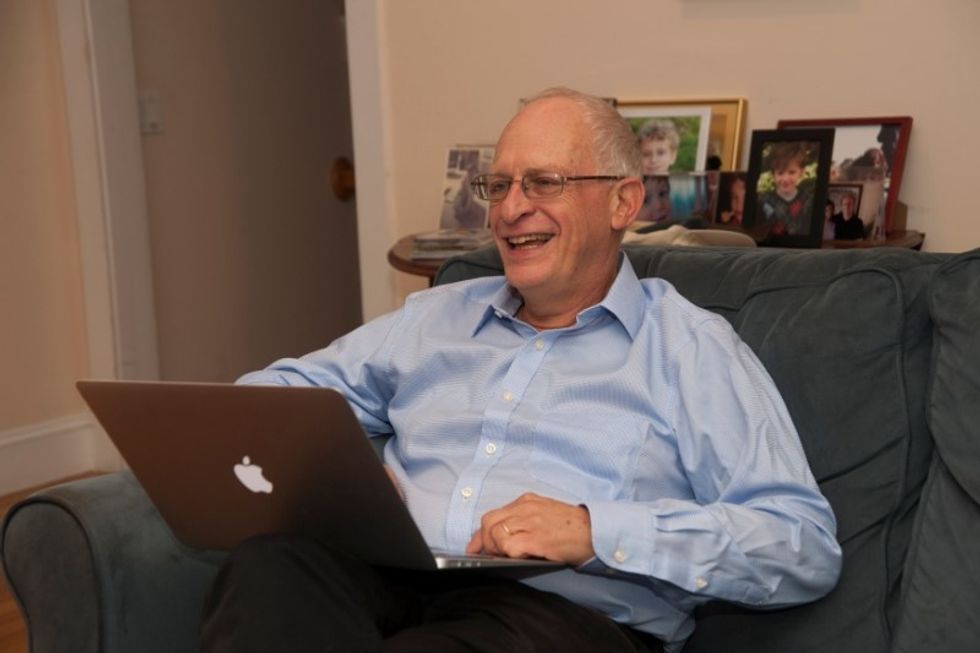 By Daniel Dickson and Ross Kerber
STOCKHOLM/CAMBRIDGE, Mass. (Reuters) – British-born Oliver Hart and Finland's Bengt Holmstrom won the Nobel Economics Prize on Monday for work that addresses a host of questions from how best to reward executives to whether schools and prisons should be privately owned.
Their findings on contract theory have implications in such areas as corporate governance, bankruptcy law and political constitutions, said the Royal Swedish Academy of Sciences, which announced the 8 million Swedish crown ($928,000) prize.
"This theory has really been incredibly important, not just for economics, but also for other social sciences," said Per Stromberg, a member of the prize committee and professor at the Stockholm School of Economics.
Contract theory considers, for example, whether managers should get paid bonuses or stock options, or whether teachers or healthcare workers should be paid fixed rates or by performance-based criteria.
Holmstrom, a 67-year-old professor of economics and management at the Massachusetts Institute of Technology, said he had been friends with Hart for decades and was thrilled to be sharing the award with him.
"He's my closest intellectual friend here and a personal friend also. And he has been important for my thinking and I hope I have been important for his thinking," he told Reuters Television at his home in Boston.
Hart, an economics professor at Harvard University, has focused on understanding which companies should merge and with what mix of financing, and when institutions such as schools, prisons and hospitals should be privately or publicly owned.
At Harvard since 1993, Hart has argued that the incentives for cost reductions in privatized services, such as private prisons in the United States, are typically too strong.
Hart thought his research could win him the prize at some point. He said he awoke about 4:40 a.m. EDT and wondered whether it was getting too late to get a telephone call.
"Then fortunately the phone rang," Hart was quoted as saying on the official Twitter account of the Nobel Prize. "My first action was to hug my wife, wake up my younger son."
Holmstrom has studied the setting of contracts for workers from teachers to corporate bosses. He concluded that in high-risk industries, pay should lean toward a fixed salary, while in more stable sectors pay should be more biased toward performance rewards.
Asked at a Cambridge, Massachusetts, news conference about the current high level of executive pay, Holmstrom said, "It is somehow demand and supply working its magic."
But he said he was concerned about the state of income distribution and the unhappiness of many workers about stagnant wages and incomes.
"I'd much rather live in a society where this wasn't happening," he said. "But I'm not prepared to speak about the question about how to repair it" because it would mean tinkering with complex markets.
The nine academics who won Nobel prizes this year in medicine, physics, chemistry and economics included five Britons, a Frenchman, a Finn, a Dutchman and a Japanese.
Six of the winners, including all five Britons, are based at U.S. universities.
(Additional reporting by Anna Ringstrom, Johan Ahlander and Bjorn Rundstrom, Ian Simpson in Washington and Rob Massey with Reuters Television in Boston; Editing by Jeffrey Benkoe and Andrew Hay)
IMAGE: Harvard University professor Oliver Hart reads congratulatory emails after winning the 2016 Nobel Prize for Economics at his home in Lexington, Massachusetts October 10, 2016. Jon Chase/Harvard University/Handout via Reuters