Economists Debunk Manchin's Gripe About Build Back Better And Inflation
@alexvhenderson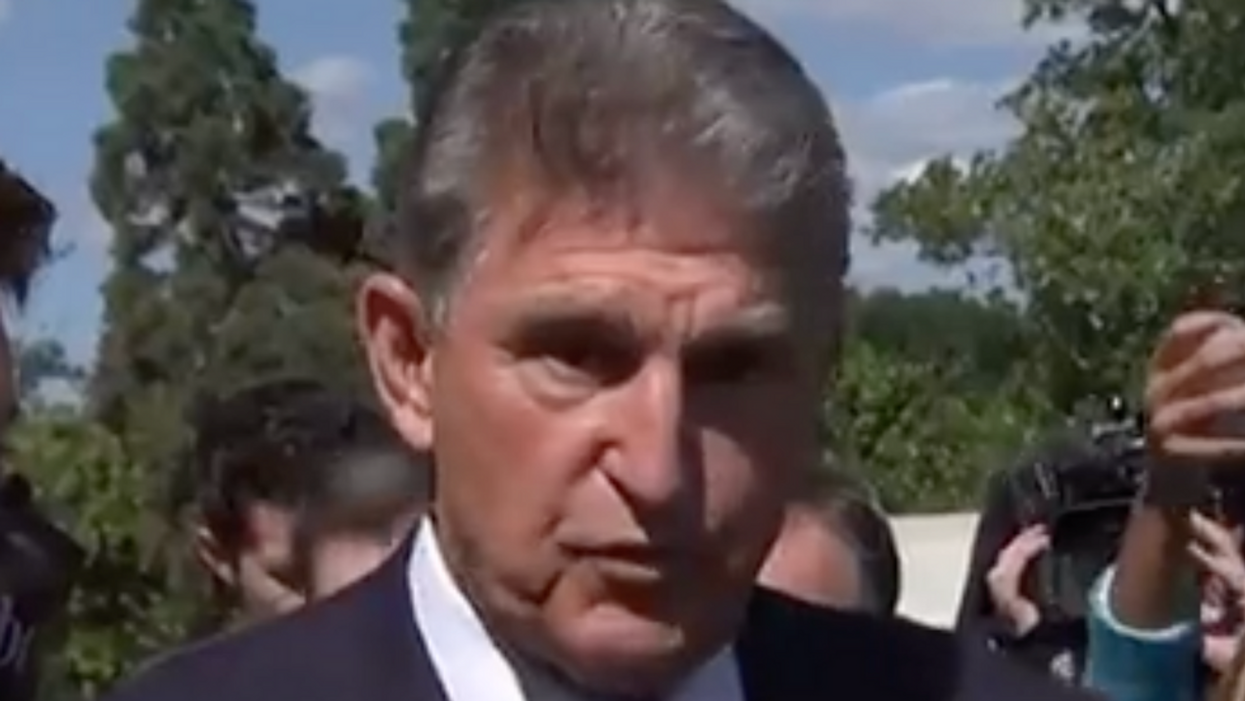 When Sen. Joe Manchin of West Virginia announced, during a Fox News appearance on December 19, that he was still a "no" vote on the Build Back Better Act — after months of negotiating with President Joe Biden and Democratic members of Congress — he cited inflation as one of his main concerns. And Manchin discussed his fears about inflation some more during an interview with West Virginia's MetroNews the following day.
But according to CNN's Tara Subramaniam, many economists are saying that the BBB Act would have only a "marginal" effect on inflation."It's important to put Manchin's inflation fears in the proper context," Subramaniam explains. "For most of the past decade, inflation in the U.S. was historically low — this despite years of low-interest rates following the Great Recession. But the coronavirus changed all that, and as the global economy has recovered from the pandemic-induced downturn, prices have spiked, rising at the fastest rate in the US in almost four decades."
Subramaniam notes that on December 23, the Bureau of Economic Analysis reported that the PCE Price Index — which is used to measure inflation — had increased by 5.7 percent during a 12-month period. That was the most rapid inflation increase since 1982.
"With prices rising so fast," Subramaniam observes, "critics have claimed that it's dangerous to throw trillions of dollars in fiscal stimulus — if you add up the already-passed $1.9 trillion American Rescue Plan and the $1.2 trillion infrastructure bill to the $1.75 trillion Build Back Better Plan — onto an economy where prices are already soaring."
But Subramaniam adds that Larry Summers, who served as secretary of the Treasury Department under President Barack Obama, "isn't so worried" about the Build Back Better Act — although he has voiced concerns that too much stimulus could overheat the U.S.
Mark Zandi, the chief economist for Moody's Analytics, told CNN, "One shouldn't vote for or against this legislation based on the impact on inflation…. Maybe on the margin, it adds a bit to inflation next year, the year after. Maybe on the margin, it reduces inflation in the longer run. But taking a step back, it does not have a meaningful impact on inflation."
Justin Wolfers, a professor of economics at the University of Michigan, told CNN that "roughly speaking, Build Back Better is not inflationary."
Wolfers argued, "Manchin either fails to understand the inflation concerns or fails to understand the structure of the bill. The inflation surge is today; it's expected to be gone soon. Build Back Better, if it does anything to the economy, will be, most of it, several years hence…. If you wanted to spend $2 trillion in 2021, that would be inflationary, but that is not at all what the bill does."
Marc Goldwein, senior vice president and senior policy director for the nonpartisan Committee for a Responsible Federal Budget, discussed the BBB Act with CNN as well —saying, "We think that in the first couple of years, there's about $250 billion of spending. By the third year, over $300 billion; (it) peaks in 2025 at almost $400 billion of spending and tax cuts, and ramps down to about $150 (billion) a year by the end."
Article reprinted with permission from Alternet