Economy Won't Reopen With A Bang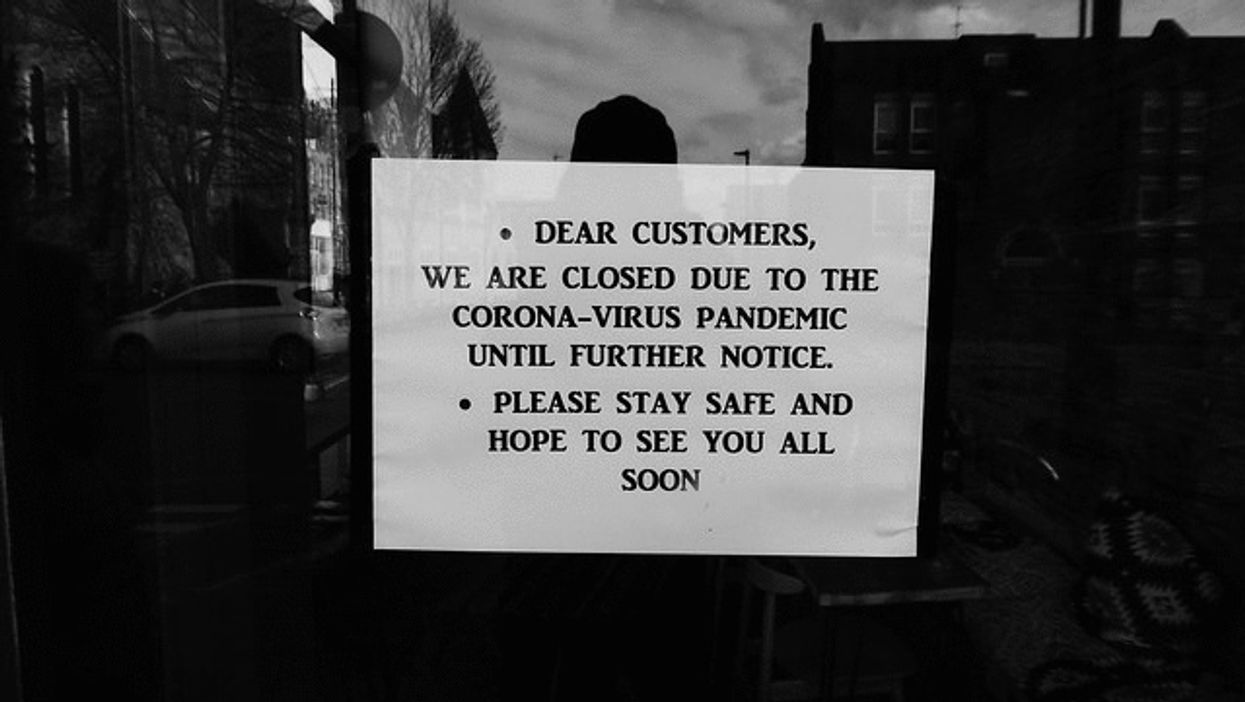 From the first moment Donald Trump recognized the serious nature of the new coronavirus pandemic, his impatience has been palpable. Over and over, he stressed how quickly we would get past it. And even after extending the guidelines that restrict activity until the end of April, he continues to predict that life will soon be back to normal.
"It would be nice to be able to open with a big bang and open up our country or certainly most of our country," he said Wednesday. "And I think we're going to do that soon." Treasury Secretary Steven Mnuchin was similarly optimistic, predicting that "we could be open for business in the month of May." Attorney General William Barr insisted that by then, it will be time "to allow people to adapt more than we have and not just tell people to go home and hide under their bed."
---
It's a fetching scenario: The feds give the signal, Americans break out of confinement, businesses rev up, and the brief trauma quickly recedes into the rear-view mirror.
But it's a fantasy. Far from igniting a "big bang," our leaders will be trying to start a campfire with paper matches and wet kindling. We should expect to wait quite a while before we feel much heat.
Conservatives who normally recognize the limits of government's ability to alter individual behavior should realize that scrapping the guidelines will have only a modest effect as long as people are getting sick and dying. Fear is going to haunt most of us until the arrival of a vaccine, an easily available antibody test or a cure.
The administration can tell people they're free to venture into movie theaters, restaurants, commercial airplanes, hair salons, fitness centers, rideshare cars, dentist offices and all sorts of other sites. But a lot of Americans, if not most, will decline the invitation.
Now that we've all gotten used to the safety as well as convenience of online commerce, it's hard to see business rebounding strongly at department stores, jewelry outlets, apparel chains or sporting goods stores. Likewise with hotels, motels, resorts and Airbnb, which need people not only to resume travel but also to trust in their sanitary practices. Many small businesses, and some large ones, are doomed to fail.
The great majority of people have concluded that changes in their behavior are essential. Northwestern University sociologist Beth Redbird, who leads a research project that has been surveying Americans about the pandemic, says that in mid-March, most American were more worried about how the virus would disrupt their lifestyle than about contracting it. Since then, they have grown less worried about disruptions and more about getting sick.
Most have made big changes — avoiding bars and restaurants, not going to church, shunning crowds, canceling trips and not going to work or school. There is broad support, Redbird notes, not only for the government restrictions being taken but also for even more ambitious ones, such as requiring people to get a vaccine if and when it becomes available. From this survey, it's hard to imagine most Americans going back to their old habits anytime soon.
Economists are not banking on a rapid return to good times. In this month's survey of business economists by The Wall Street Journal, the consensus is that GDP will plunge at a heart-stopping 25 percent annual rate for the second quarter. They expect the unemployment rate to reach 13 percent in June — up from 3.5 percent in February — and stay in double digits for the rest of the year. "It is as if a meteor hit the Earth and now we have to put it back on its axis," said Grant Thornton's Diane Swonk.
Worth keeping in mind is that the prevailing risk-averse mood has set in long before the virus has done its worst. A month ago, only 5 percent of people in the Northwestern survey knew someone who had gotten COVID-19. Today, it's 30 percent. A month from now, it will be far more. The effects on commerce will not be positive.
The administration's belief that it can reinvigorate the economy whenever it chooses to do so brings to mind Shakespeare's character who boasted, "I can call spirits from the vasty deep." Replied his friend: "Why, so can I, or so can any man; But will they come when you do call for them?"
Steve Chapman blogs at http://www.chicagotribune.com/news/opinion/chapman. Follow him on Twitter @SteveChapman13 or at https://www.facebook.com/stevechapman13. To find out more about Steve Chapman and read features by other Creators Syndicate writers and cartoonists, visit the Creators Syndicate website at www.creators.com.