Egypt Votes On New Constitution; Muslim Brotherhood Urges Boycott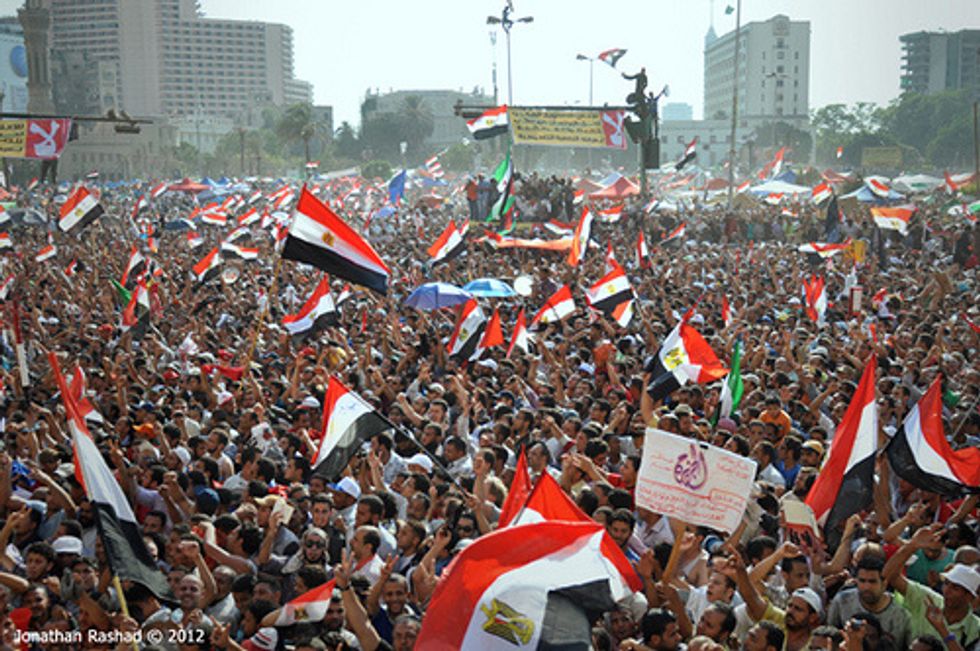 Los Angeles Times
CAIRO _ Amid heavy security, Egyptians went to the polls Tuesday to vote on a new constitution _ the first major step in what the military-led government calls a path to democracy.
In some locales, long lines of voters had already formed when polling stations opened at 9 a.m., watched over by police and soldiers.
An explosion went off at a courthouse in a northwestern district of Cairo before the voting started, but caused no deaths or injuries, state media reported. The cause of the blast was not immediately clear.
Egyptian leaders had repeatedly called on people to turn out in large numbers for the two-day referendum, which will continue on Wednesday. The rewritten national charter was drafted by a government-appointed panel.
The interim government, which took power six months ago after a popularly supported coup, hopes that a big turnout and a decisive margin of approval for the new constitution will bolster its own legitimacy. It has promised to hold presidential and parliamentary elections later this year.
The Muslim Brotherhood, the movement of ousted Islamist president Mohamed Morsi, called for a boycott of the vote. The Brotherhood, which the government has designated a terrorist organization, insists that Morsi is still the rightful president.
The group's leadership and thousands of its rank-and-file members have been imprisoned. Authorities have also arrested secular activists, accusing many of violating a tough new anti-protest law. In recent days, still others were detained after putting up posters urging a "no" vote on the referendum.
Human rights groups have vigorously protested the wave of detentions, calling them politically motivated.
The new constitution would enhance the authority of Egypt's military, judiciary and law-enforcement establishment _ all of which have been driving forces behind the coup against Morsi and the crackdown on his followers. The charter also reverses some overtly Islamist provisions that were written into the document under Morsi, and guarantees an array of personal rights _ although activists have questioned whether those provisions will be respected.
The referendum is expected to pass by a comfortable margin, but supporters of the new constitution hope to exceed the 65% approval of the previous constitution, and to garner a larger turnout than the one-third of the electorate that voted in the last constitutional referendum under Morsi.
Photo: Jonathan Rashad via Flickr