North Carolina Republican Whose 2018 Victory Proved Fraudulent Runs Again
@jeisrael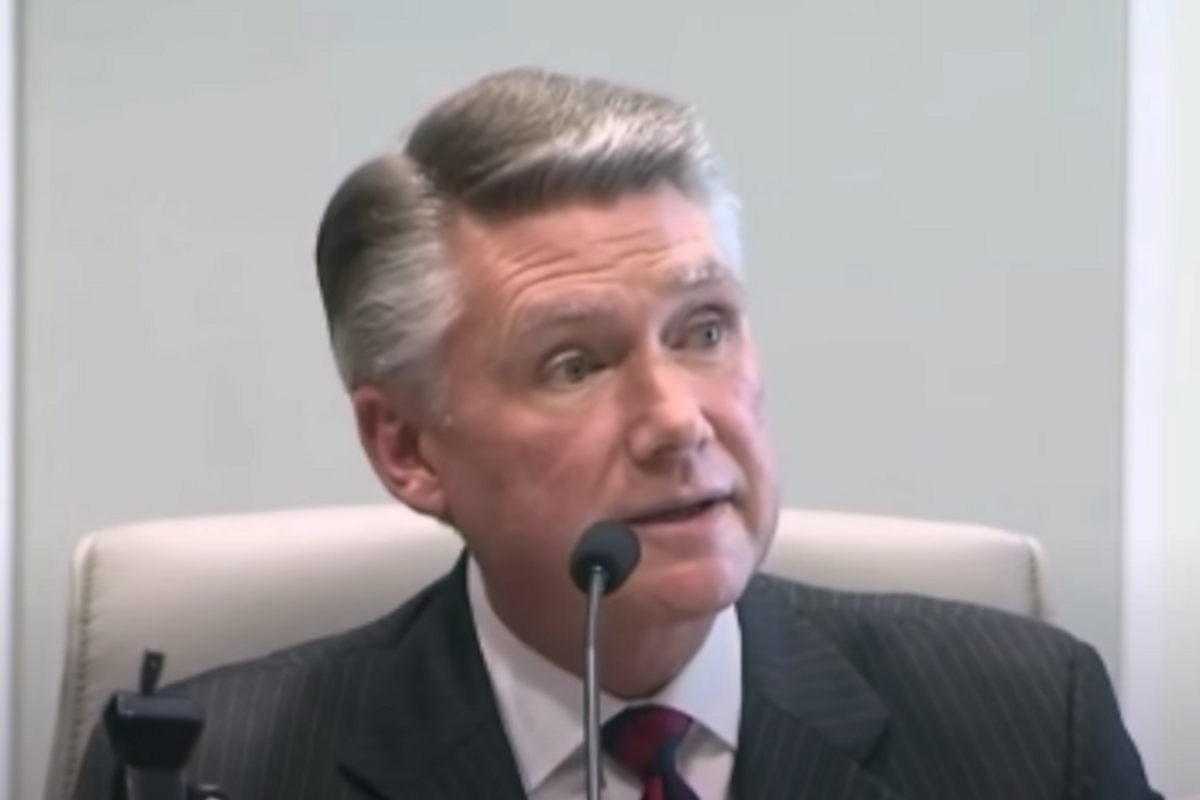 Republican Mark Harris, who has run unsuccessfully for political office and has a documented history of sexist, homophobic, antisemitic, and Islamophobic comments, announced on Tuesday that he will run for an open North Carolina U.S. House seat in 2024.
In a nearly five-minute announcement video , Harris, whose 2018 House race victory was overturned due to evidence of election fraud, baselessly accused Democrats of having "manufactured a scandal to steal the election" from him five years ago and of stealing the 2020 election from President Donald Trump.
"Well, in 2024, President Trump is making a comeback. And so am I," Harris tells viewers. "I feel called to serve my nation and I'm willing to make the sacrifice needed to do it."
According to the Charlotte Observer , Harris plans to run in North Carolina's 8th Congressional District. Incumbent Republican Rep. Dan Bishop is running for state attorney general.
The former president of the Baptist State Convention of North Carolina, Harris, who is the senior pastor at Trinity Baptist Church in Mooresville, North Carolina, defeated incumbent U.S. Rep. Robert Pittenger in the 2018 Republican primary in the state's 9th Congressional District, after failed campaigns for U.S. Senate in 2014 and U.S. House in 2016 , but his general election victory was overturned.
Initial results had shown Harris narrowly defeating Democratic nominee Dan McCready, but a state investigation found evidence that campaign operative McCrae Dowless had illegally collected vote-by-mail ballots and had altered or destroyed those that were not Harris votes. The state board of elections did not certify the results, and a new special election was ordered. Harris denied any wrongdoing or knowledge of the scheme, though his own son testified before the board of elections that he had warned his father about Dowless and his methods. Harris did not opt to run in the 2019 special election for the seat, citing medical issues.
On his 2024 campaign site , Harris' campaign is already touting his anti-abortion and anti-LGBTQ views:
Mark fervently believes in the sanctity of all human life, from conception to natural end. A pivotal figure in the pro-life movement, he asserts that every life is invaluable. Mark is also a stalwart defender of traditional family values, having led the charge for the 2012 marriage amendment and consistently advocating for measures that uphold the foundations of our families.

He has a long record of opposition to women's rights and claims , "God instructs all Christian wives to submit to their husband."
In a 2013 sermon on "God's plan for biblical womanhood," first flagged in 2018 by the progressive super PAC American Bridge 21st Century, he argued that a "woman of valor" is created to be "a supporter, a nurturer, a caregiver," and complained:
You and I know that in our culture today, girls are taught from grade school, that we tell them that what is most honorable in life is a career, and their ultimate goal in life is simply to be able to grow up and be independent of anyone or anything. We tell young girls to not be connected humanly as they are designed to do naturally, but instead disconnected, so as to be able to do anything they want any time they want. But nobody has seemed to ask the question that I think is critically important to ask: Is that a healthy pursuit for society? Is that the healthiest pursuit for our homes? Is that the healthiest pursuit for our children? Is that the healthiest pursuit for the sexes in our generation?
(Disclosure: The American Independent Foundation is a partner organization of American Bridge 21st Century.)
In other sermons, he complained about the legalization of no-fault divorce, falsely said that most people who make the " decision " to be LGBTQ+ do so due to having experienced abuse, and claimed that legal abortion is to blame for mass shootings.
In 2018, CNN KFile reported that he had given sermons calling Islam dangerous and the work of Satan and arguing that Middle East peace required that all Jews and Muslims convert to Christianity. "There will never be peace in Jerusalem until the day comes that every knee shall bow, every tongue shall confess that Jesus Christ is Lord," he said in 2011.
As a candidate in 2014 and 2018, Harris called for the elimination of the U.S. Department of Education. He proposed in 2014 that Social Security benefits be reduced for future retirees who were then under the age of 50.
According to the Cook Political Report, North Carolina's 8th Congressional District is solidly Republican .
Reprinted with permission from American Independent .