DeSantis: Trump's Election Fraud Claims 'Didn't Prove To Be True'
@MJBoddie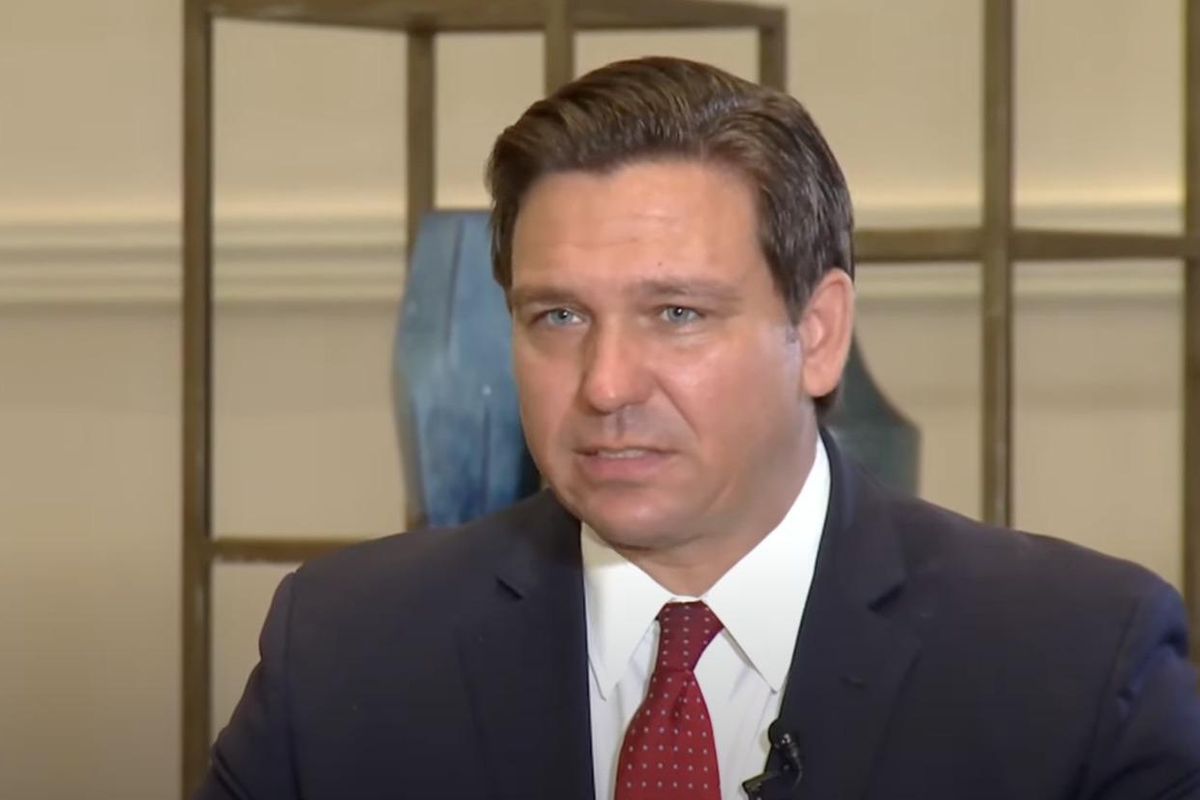 Gov. Ron DeSantis, during a Friday appearance in Iowa, said ex-President Donald Trump's 2020 election conspiracy theories "did not prove to be true," Politico reports.
The Florida Republican, who is running for the 2024 Republican nomination for president against Trump, "has often redirected the conversation" when asked about his thoughts on his opponent's 2020 election fraud claims.
This time, he told a reporter, "I've said many times the election is what it is. All those theories that were put out did not prove to be true."
The GOP leader suggested "the 2020 election was not 'conducted the way I think that we want to, but that's different than saying 'Maduro stole votes,' or something like that," according to Politico, referencing Venezuelan President Nicolás Maduro as "unsupported allegations made by former Trump attorney Sidney Powell after the election," who "baselessly linked late Venezuelan President Hugo Chávez as the creator behind certain voting machines."
Politico further notes that "Despite admitting to not having read the indictment, DeSantis posted on X, previously known as Twitter, advocating for changes to 'end the weaponization of government' and grant Americans the ability to transfer cases to their home districts. Those proposed reforms align with Trump's assertion that a fair trial in Washington would not have been possible."
Despite calling Trump's election theories untrue, the governor believes "Washington, D.C., is a 'swamp' and it is unfair to have to stand trial before a jury that is reflective of the swamp mentality."
Reprinted with permission from Alternet.