Debunking DeSantis' Boast That 'We Were Right' About Pandemic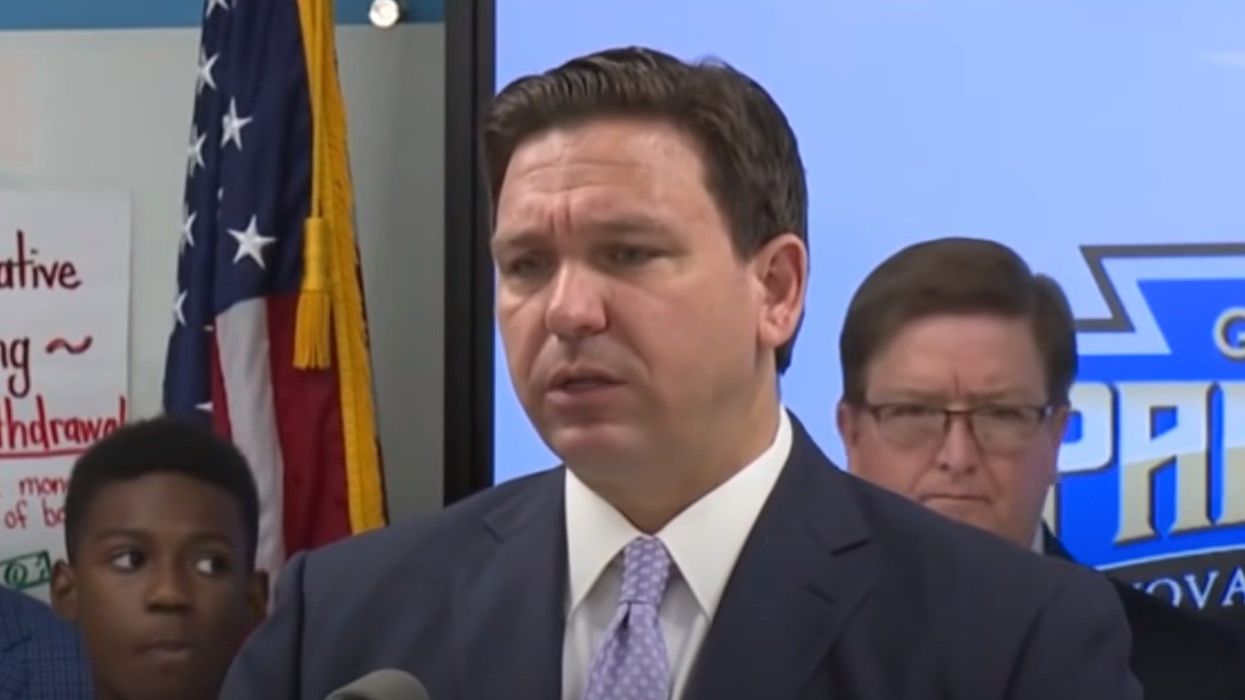 Gov. Ron DeSantis is expected to launch his campaign for the Republican nomination for president by running on his results in managing the COVID-19 pandemic, saying, "We were right, they were wrong." But the Florida governor's "right" results rank among the worst in the nation.
DeSantis in Iowa "previewed a likely line of attack against both President Joe Biden and former President Donald Trump Friday, deriding the federal response to Covid-19 here in the first-in-the-nation presidential caucus state," NBC News reports.
"'We were right, they were wrong,' DeSantis boasted during what amounted to a stump speech before roughly 700 people in a spacious ballroom at the Rhythm City Casino Resort. In particular, he took aim at Anthony Fauci, the longtime director of the National Institute of Allergy and Infectious Diseases, who worked under both presidents as a top adviser on Covid."

"We refused to let our state descend into some sort of Faucian dystopia," DeSantis told supporters. "DeSantis' remarks, his first as a likely presidential candidate in Iowa, also included a familiar barrage of attacks on progressives on immigration, education and gender identity, reiterating his view that his state is 'where woke goes to die.'"
But under DeSantis' leadership, the Sunshine State's results were far worse than nearly every other state in the nation.
Florida ranked ninth in per-capita cases. That means only eight other states had worst results on average than DeSantis'. And under the Republican governor, Florida ranked 12th in per-capita deaths. Again, only 11 states had a higher rate of COVID deaths than Florida, based on current data from Worldometers, which tracks COVID data by state.

Those numbers don't even take into account numerous reports that Florida hid or mis-reported COVID data.
"Throughout the COVID-19 crisis in Florida, Gov. Ron DeSantis' administration engaged in a pattern of spin and concealment that misled the public on the gravest health threat the state has ever faced, a South Florida Sun-Sentinel investigation has found," the paper reported in December of 2020.

"Data from the Centers for Disease Control and other independent public health experts suggest that Florida's total death toll from the pandemic is actually understated," Columbia University, pointing to that South Florida Sun-Sentinel article, reported.
In May of 2021 WUSF reported the Institute for Health Metrics and Evaluation (IHME), a "prominent research institution, based out of the University of Washington [that] produces COVID-19 models that have been closely watched by health officials around the country throughout the pandemic," estimated COVID-19 deaths at that time were "about 40% higher" than what was being "reported by the Florida Department of Health."
In September of that year, the Orlando Weeklycharged: "Florida Gov. Ron DeSantis is cooking the books on our COVID numbers," and alleged Florida was attempting to "hide" deaths.
"The most recent weekly report showed 46 'new deaths' per day over the previous seven days. Reporting by the Miami Herald reveals that had the health department used its former reporting system, the death data would have shown an average of 262 daily deaths."
One month later, Florida Politics found that "Florida had nation's worst COVID-19 death rate during summer surge."
The following year, in June of 2022, the Tampa Bay Times reported on a State of Florida auditor's damning report.
"Florida's COVID-19 data wasso inaccurate, incomplete and delayed during the first months of the pandemic that government officials and the public may not have had necessary information to determine the effectiveness of the state's COVID-19 precautions and the best plan to fight the virus," the paper reported.
Kaiser Health News, pointing to the Tampa Bay Times report, added: "a study shows Republican counties saw more covid deaths than Democratic ones."
Reprinted with permission from Alternet.