New Poll: DeSantis Fading In GOP Primary As Trump Gains
@kerryeleveld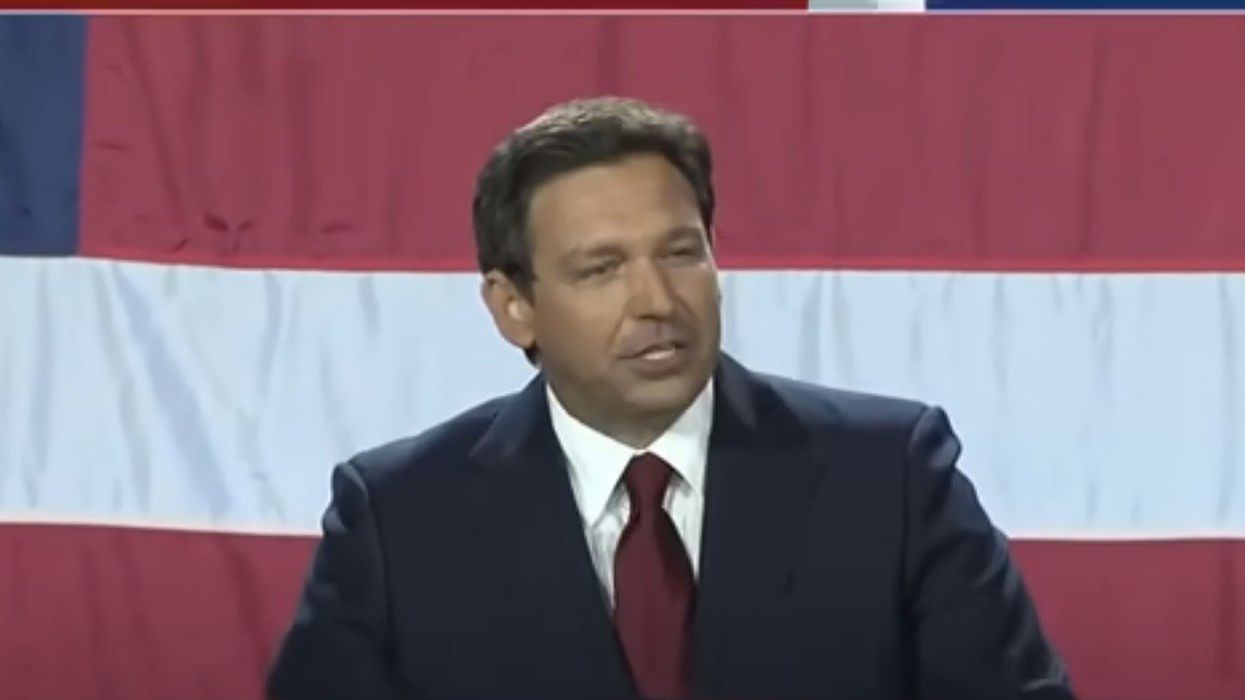 Florida Gov. Ron DeSantis, who hasn't officially announced 2024 presidential bid yet, finally stepped into the campaign fray Monday with a jab about Donald Trump "paying hush money to a porn star."
"I can't speak to that," DeSantis told reporters, feigning naïveté about such a sordid topic.
It was DeSantis' first real swipe at Trump after he had been absorbing body blows for over a month, but did it come too late?
A new Morning Consult tracking poll updated Tuesday suggested continued slippage for DeSantis.
Here's the breakdown of candidates who even register:
Trump 54%(+28)
DeSantis 26%
Pence 7%
Haley 4%
Cheney 3%
Abbott 1%
Noem 1%
Pompeo 1%
Youngkin 1%
T. Scott 1%
Ramaswamy 1%
Morning Consult writes that DeSantis' latest showing tied his lowest level of support since the tracker began in December.
Trump has also been steadily gaining steam in the survey for the last couple months, with a 28-point lead now compared to 24 points earlier this month, up from a much weaker 16-point lead in mid-February.
Late last week, New York Times' Nate Cohn analyzed several months of data from a dozen polling outlets regularly tracking the GOP field and found that "every single one" had shown DeSantis losing momentum while Trump made gains.
Morning Consult's latest survey was conducted March 17-19, so it does not incorporate any reactions to the latest dustup between Trump and DeSantis. But it does incorporate DeSantis flip-flopping on Ukraine with his new declaration that its conflict with Russia is merely a "territorial dispute" that does not lie within America's "vital" strategic interests.
DeSantis has been enduring months of withering attacks from Trump, but things are about to get a lot hotter.
Reprinted with permission from Daily Kos.